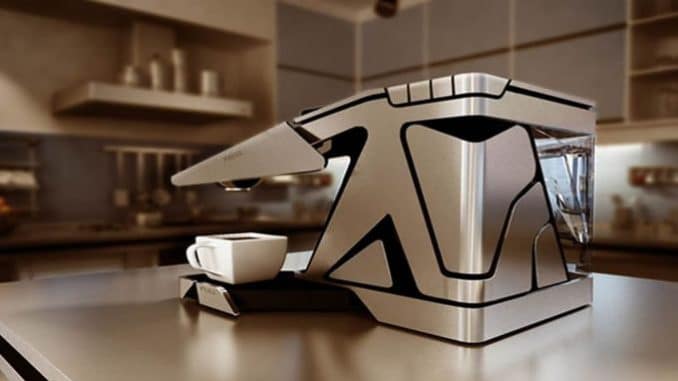 The coffee machine has long become a familiar attribute in many kitchens. The high popularity of these devices encourages companies to constantly expand the range of their models, actively using innovations.
But abundance of offers on the market sometimes complicates the choice of the optimal coffee machine. Of course, the price and functionality of coffee machines are the main selection criteria. The model functionality in turn depends significantly on the technical characteristics of the coffee machine.
But the type of coffee machine also affects the choice. Today, companies produce traditional drip coffee machines, compression (carob) espresso coffee machines and steam coffee machines that are popular almost 200 years.
Modern models provide coffee making for almost every taste.
Technological features
Performance and ease of use
The periodicity of adding coffee beans, removing a spent coffee grounds and emptying the drip tray depends on the capacity of the respective containers. Large volume improves usability, but increases the model sizes.
Power affects the making coffee time. But the speed increase of making coffee reduces the beverage saturation. Therefore, this value is less important for models without adjustment of coffee taste.
Power of household models is about 750 W. They provide making coffee in an amount from 30 to 50 cups per day. But power of espresso models reaches 1000 W and more for providing a pressure from 15 to 20 bar.
Commercial models are designed for making coffee in an amount several hundred cups per day.
Water supply
Modern models use the flowing or accumulation hydraulic systems. Flowing system heats the required volume of fresh flowing water. Accumulation system uses a boiler that fills with water as needed. These models are easier to use and cheaper. The stagnation of water in the boiler is their major disadvantage.
Filtration
Modern models are equipped with a water filter to remove impurities and foreign flavor of tap water in the finished coffee and minimization of the scale formation.
Modern coffeemakers use the following filters:
– disposable paper (a few tens of cycles);
– reusable nylon (up to 60 of cycles);
– reusable stainless with a titanium nitride coating (60 cycles and more). It's also known as a gold filter.
Built-in coffee grinder
Built-in coffee grinders are equipped with steel or ceramic millstones.
Ceramic millstones work much quieter and are often used in low-power models.
Steel millstones are much more resistant to mechanical impact and more durable.
They are used in more powerful models that are designed for intensive exploitation.
Some expensive models have an optimized coffee grinder that provides a virtually silent operation.
Wear of millstones is accompanied by worsening the quality of their working surface that increases the operation time and impairs the grinding quality. Experts recommend replacement of millstone after 5000-10000 working cycles.
Coffee brewing
Modern models use mechanisms with removable or non-removable design.
Removable model is washed under running water without using detergents.
Coffee machines without automatic cleaning systems require of regular washing the pipes and hoses of the hydraulic system, at least once a month. Otherwise, they will collect sediment that affects the coffee taste.
Model with non-removable brewing unit usually has an automatic cleaning. Built-in counter automatically controls the number of servings and indicates the need for cleaning that is performed with the help of a special program.
Manufacturers
Some companies specialize in the production of only coffee machines (Jura, Gaggia). But most companies (Bosch, Siemens, DeLonghi, Philips, etc.) produce these devices simultaneously with other household appliances.
Moulinex, Philips, Zanussi, Tefal, ProfiCook, Russell Hobbs Companies produce high-quality coffee makers of drip type.
Budget models from Bosch are known for its moderate price and the high quality assembly.
Vitek models are considered the most qualitative among Chinese manufacturers.
These brands usually have a small lineup. But these devices usually are well assembled, have sufficient power, reliability and durability.
Delonghi, Gaggia, Saeco (Philips Saeco), Jura, Melitta, Spidem, Nivona and Siemens brands today are acknowledged market leaders. Models of these companies are much more expensive. These devices usually combine innovation, sophisticated design and reliable operation.
Built-in models are a separate type. AEG, Hotpoint-Ariston, Whirlpool and Electrolux Companies offer models in the lower and middle price segments. Miele, Smeg and Gaggenau Companies offer premium segment. These models are very stylish, they fit perfectly in the kitchen interior, but are significantly more expensive compared to others.
The video at the end shows the making coffee process with the built-in Miele.
Cost
The ost of modern coffee machines varies widely and depends on the brand and functionality.
Price of budget models is up to $ 300. The cost of devices from well-known manufacturers with a large number of additional functions ranges from $ 1,000 to $ 4,000.