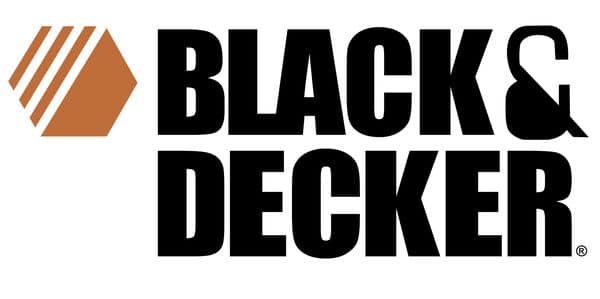 Black & Decker is one of the leading manufacturers of power tools and household appliances. This company was founded in 1910. At the first stage, it was a small mechanical workshop in Baltimore.
The invention of a hand-held electric drill was the first big success of the enterprise. In the future, this company patented many new inventions in the field of portable electric tools.
Well-known trademark of this brand was registered in 1949.
Today, Black & Decker is one of the leaders in the development and production of vacuums, especially portable models. The company regularly extends its range. 2017 was no exception. Black & Decker has offered the HSVJ520JMPA07 SMARTECH PET 2-in-1 Cordless Hand / Stick Vacuum model.
Relatively low price, good design and high innovative level of model have provided high popularity among consumers.
The world's first cordless vacuum was developed by the company in 1979. These series is called Dustbuster. SMARTECH series is a continuation of this direction. Additionally, SMARTECH models have a very high level of versatility due to the presence of several configurations. This vacuum can be used as a traditional Cordless Upright Vacuum or Cordless Hand Vacuum.
In this way, the user can easily select the optimal cleaning mode.
This model has the following key features.
1.SMARTECH Sensing Features
Today, the BLACK + DECKER app is designed primarily to control battery power with a smartphone. It can be assumed that its capabilities will expand rapidly due to new functions and services.
Of course, the robotic Black & Decker SMARTECH models use the capabilities of the BLACK + DECKER app much more widely.
2.De-fur furniture fast
This motorized brush very effectively cleans upholstery of furniture, including the from pet hair and is very convenient as hand vacuum.
3. POWERBOOST
This function provides adjustment of the vacuum suction. This mode is designed for cleaning the strong pollutions with maximum level of suction power. But, of course, this mode very intensively discharges the battery.
4. FILTERSENSE
This function controls the pollution degree of filter, notifying about the need to clean it.
5. BATTERYSENSE
This option provides control of the battery charge level.
6. Brush
An anti-tangle rubber bristles are very effective at cleaning carpet.
7. Filtration
The model uses the following filters:
– Washable Pleated Filter (VPF20);
– Washable Linen Fresh Scented Pre-Filter (VSPF10LC);
– Washable Pre-Filter (VPF10).
High maneuverability of the vacuum cleaner is provided by the convenient and reliable swivel mechanism.
The Lithium-Ion battery provides suction power of 40.0 AW and approximately 25-35 minutes of continuous operation. But, of course, POWERBOOST mode reduces this value. Charge duration is 5 hours.
PROS:
– high cleaning performance of hard coatings and carpets with short pile;
– excellent versatility;
– washable filters;
– powerful battery;
– large number of innovative technologies.
CONS:
– low efficiency of cleaning carpets with long pile.
Excellent features of Black & Decker vacuum are shown in this video.