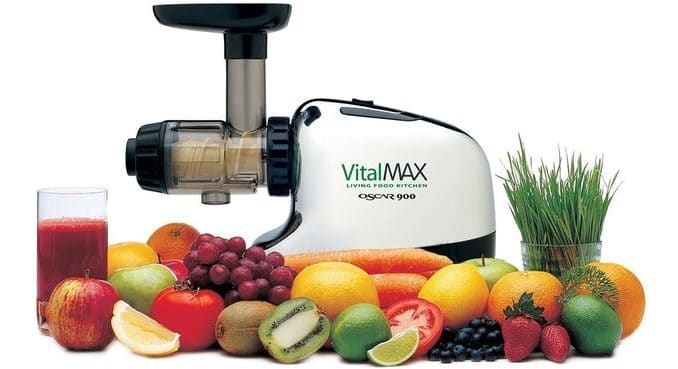 The constant high demand for juicers stimulates the companies to develop this segment of household appliances. Therefore, today the market offers a large number of different juicers. The choice of the optimal juicer mainly depends on the juicer type and its functionality. The list of traditional and additional functions is constantly expanding due to new engineering solutions.
Today it contains the main following functions.
1. Adjustment of rotation speed.
Engines of modern centrifugal models provide about 8-10 thousand rpm (revolutions per minute). Such speed is considered optimal for juicing. Performance is directly proportional to speed, but light-colored transparent juice is obtained only at a relatively low speed.
Juicing performance is increased about 5% at the optimum speed. Therefore, the speed control is very useful.
Most modern models use large reliable mechanical regulators that are usually located on the front or side panels.
2. Pulp container. p>
Pulp after juicing significantly complicates the process of cleaning device. A separate container solves this problem. p>
This feature is usually present in models with conical separator. But performance of these models is less on 60-70% compared to models with cylindrical separator. In this way, there is selection between convenience and savings of foods. This function is especially convenient when juicing in large amount.
The container usually has a concave shape and is fixed at the rear of the device.
3. Juice consistency control.
This feature adjusts the juice consistency by using an adjustment of size of the slits on the nozzle. For this purpose, many models are equipped with sets of different nozzles and filters for fruit of different sizes. Selection of the optimal diameter additionally increases the juicing efficiency.
4. Juice in glass.
Juicers usually envisage the juice collection in a special container. But some models provide dispensing a juice directly into the glass.
Such juicers, usually, additionally have Drop Stop function for closing the hole. This is implemented as a movable spout for juice that automatically rises and falls.
5. Juice squeezing mechanism.
Some models for citrus have a mechanism for a pressing-in of fruits into a rotating disk that significantly increases juicing efficiency.
6. Reverse mode.
Reverse provides rotation of juicers motor alternately in different directions. Such rotation also increases the juicing efficiency.
7. Foam cleaning.
This function separates the foam from juice providing pure beverage at the output. p>
8. The calibration of container.
Special scale of liquid level on the container wall is convenient for cocktails.
9. Feeding chute for whole apples.
This function is designed for juicing the apple without pre-cutting. Its diameter is calculated for apples with medium sizes (70-80 mm).
10. Pulse mode.
This mode is used for hard vegetables (beets, carrots, etc.). Motion of the knife is accompanied by short intense pulses. This mode is intended for grinding the hardest fruits.
11. Automatic feeding chute.
This design provides automatic fruit supply that is very convenient at juicing in large quantities.
The advantage of such model is convincingly demonstrated in the video at the end of the article.
12. A filter with fine mesh.
This filter is designed to produce a saturated transparent juice. It's primarily used for juicing from apples.
13. Display.
Today some models are equipped by display.
It displays rotation speed and recommendations for select of optimal speed for various fruits and vegetables.
14. Induction motor.
The engine adapts to the consistency of fruits and vegetables by altering the rotation speed of mesh with filter. Such an engine is installed, for example, in models of Scarlett Company.
15. Protection.
Many juicers have protection against overheating, switching on without lid and incorrect assembly.
16. Cord Storage in housing and rubberized feet.