Of course, microwave has long been one of the required attributes of a modern kitchen. High demand is accompanied by active competition among manufacturers. Today the market offers a wide range of models, the price, functionality and basic technical values of which vary significantly. All these factors are the main criteria when choosing the optimal microwave.
Microwave oven power
As a rule, power substantially depends on the model type. Usually, this value of the basic model varies from 500 to 1100 W. Of course, grill increases the required power up to 850-1500 W, depending the heater type. Additionally, convector fan increases power up to 1350- 2000 W.
Microwave magnetron has several operation modes. Simple inexpensive models generally have 4 modes, more complex and expensive devices provide up to 10 modes.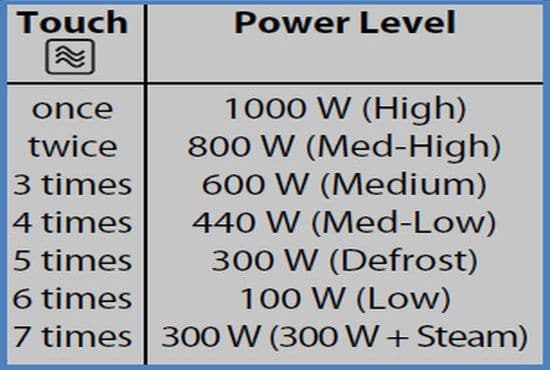 The most powerful full HIGH mode provides a maximum power (100%). This mode is ideal for cooking a variety of sauces and beverage, roasting vegetables and fruits.
The next MEDIUM / HIGH level corresponds to 70-75% of the maximum level and is ideal for the preparation of poultry, warming up of soups and garnishes.
MEDIUM mode corresponds to 50% of the maximum possible power and is optimally suited for cooking a fish, various soups and roasting meat.
MEDIUM / LOW level corresponds to only 25% of maximum power and is designed for defrosting foods, preparing hot appetizers, etc.
MINIMUM power level uses 10% from maximum power and is very convenient for warming up of sensitive foods, for example, asparagus, tomatoes, strawberries, etc or to maintain the finished dish in a hot state.
Modern inverter microwave ovens use more advanced inverter control, which provides a much larger number of power levels.
The optimum power value for different modes:
– 80 -150 W – for keeping warm;
– 170 – 300 W – defrosting;
– 400 – 500 W – quick defrosting;
– 800 W and above – cooking.
Capacity
Microwave ovens are conventionally divided by capacity on following groups.
Up to 0,7 cu ft or 20 liters.
These models are suitable for small families mainly for warming up. Such microwave accommodates only a small chicken. But the grill in small models is usually absent.
From 0,7 to 1 cu ft or from 20 to 28 liters.
These models are the most popular. They are ideal for simultaneously warming up of two small plates or cooking medium-size portions. They are good suited for a family of 3 or 4 people. These models are usually equipped with grill and convection function, and provide cooking an average goose.
From 1 to 1,5 cu ft or from 28 to 42 liters.
These models provide cooking the most varied dishes and are well suited as an alternative to oven.
Coating the chamber surface
Today, manufacturers use as a coating the enamel, heat-resistant steel, special compounds (bioceramics) and Teflon. Each of them has its pros and cons, which affect the cost, care, service life, etc.
Controls
Modern models use a mechanical, push-button or touch control.
Mechanical type is the easiest. Two dials provide power adjustment and setting a timer.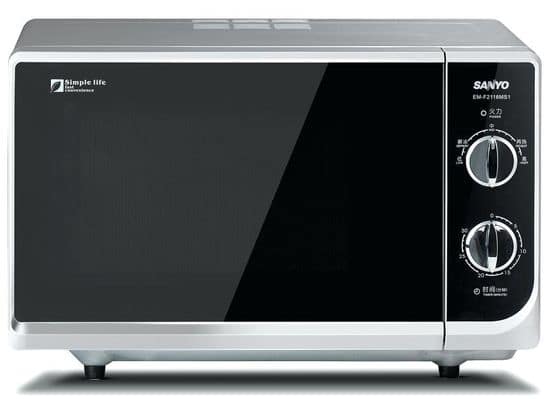 Mechanical control is the simple, reliable and cheap. But it did not provides the required accuracy of installation time and eliminates the programming possibility.
Buttons are less reliable compared to mechanical dials, but is more reliable compared to touch panel. They provide simplified programming and often complement the dials or touch panel.
Touch control has a stylish design and provides a programming function the cooking process.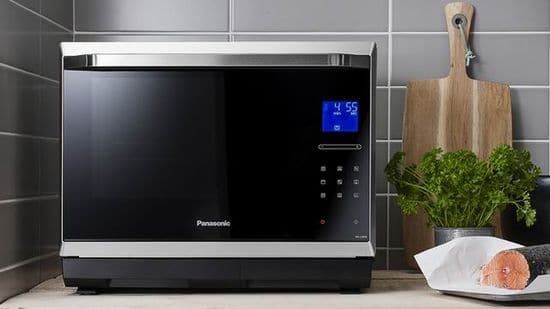 Many modern models have a navigation system on the control panel that highlights using LED the desired button and offer a list of parameters for programming. Additionally, the absence of protrusions simplifies care.
Some modern expensive smart models support voice control with Google Home and Amazon Alexa.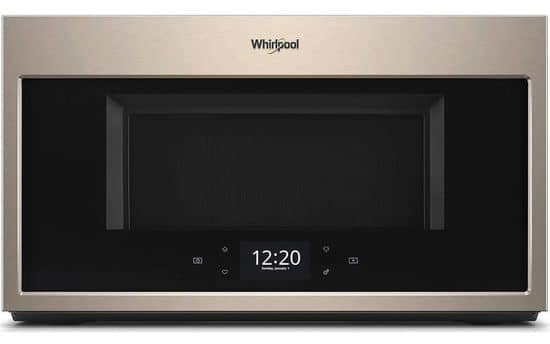 Such model was introduced by Whirlpool at CES 2018.