The online marketplace has been around for about 40 years. As known, the first online store was opened in 1979 in the UK by Michael Aldrick. Today it is the most dynamically developing market segment. At the same time, China clearly dominates in its growth.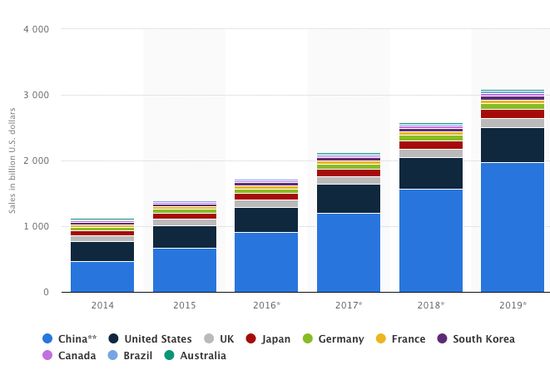 Direct sales from manufacturers ensure maximum efficiency at minimum cost. As a consequence, Amazon, eBay, Alibaba, AliExpress and other online stores feel very confident. Unfortunately, this situation has a negative aspect. Extreme self-confidence significantly reduces their competitive motivation. As a result, leaders began to use noticeably fewer bonuses and loyalty programs for suppliers and buyers. On the other hand, this factor opens additional opportunities for other market operators, allowing them to actively expand, supplanting their eminent competitors. Today Gearbest tops the list of such companies.
Gearbest
Gearbest was created in 2014 as a proprietary Globalegrow platform. Founded in 2007, Globalegrow today owns numerous brands, online stores and is one of the largest B2C companies in Asia, with phenomenal growth rates.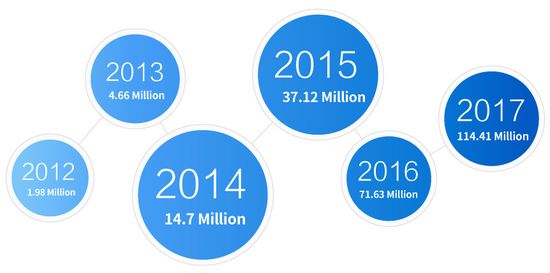 Without a doubt, Globalegrow's credibility and its huge resources have helped Gearbest start well and take its place in this saturated segment. But the company didn't stop at its early success. Despite the fierce competition, the management continues the policy of aggressive expansion, quickly promoting the company in the TOP lists.
As a result, Gearbest is feeling very confident today even when compared to AliExpress. Of course, each of them has pros and cons. As known, AliExpress is just a trading platform, providing sellers with an account and receiving a certain percentage from transactions. In contrast, Gearbest is an online store and is responsible for entire transaction. Also, Gearbest provides a 12-month warranty. According to most customers, Gearbest uses a more user-friendly interface. In addition, the initial use of English in categories and product names virtually eliminates confusion of translations. Importantly, Gearbest offers a very handy comparison function that makes choosing a model much easier.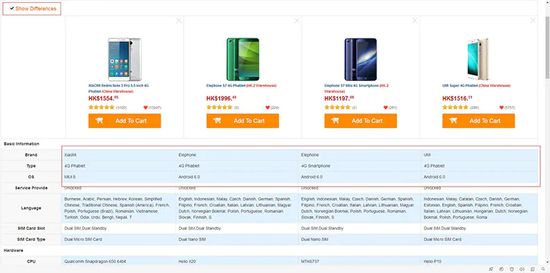 Business tools
Today Gearbest is in the TOP-30 of the best online marketplaces. The company actively uses almost all traditional business tools, including:
– a huge range of popular brands with a solid reputation;
– relatively low prices due to minimal costs and reasonable level of profit;
– a huge number of promotions, discounts and effective bonus system;
– free shipping;
– Affiliate Program is one of the best programs for additional income;
– one-year warranty for almost all products.
Mainly, Gearbest specializes in electronic gadget trading, including smartphones, tablets, PCs, peripherals, USB gadgets, computer hardware, mobile accessories, etc. But, of course, the full range of offered goods is much wider.
Promotions and bonuses
Each promotion has different conditions. Some open an access to discounts on full range of branded products, others allow choosing items from the specified section of the product list. In addition, Gearbest often offers customers special prices for selected items. Discounts can vary from 5 to 60%.
Of course, the proprietary bonus program is an additional pro of Gearbest. Effective use of this system allows the buyer to save up to 30% of the price. Basically, the company credits bonus G points for reviews of purchased products, increasing their number in the presence of photos and videos.
Of course, this system has additional terms that are available at official website.
In fact, this system allows the buyer to save up to $50 on each purchase.
In addition, over the years, the company has steadily increased the number of its warehouses in different parts of the world. As a result, the buyer can order goods from the nearest warehouse. Of course, in this case, delivery time is drastically reduced. In addition, the company supports almost all modern payment methods.
Conclusion
Today Gearbest can rightfully claim to be one of the most popular online stores. In addition, the company is actively expanding by attracting new suppliers and buyers. Reliability and speed of delivery, low prices and excellent bonus system attract a huge number of new customers. Also, Gearbest's management demonstrates a clear commitment to modern customer acquisition technologies. Most likely, this strategy will help the company to take its rightful place among the TOP-leaders of this market segment in the near future.