The first TVs sets appeared in the US back in 1929. Unfortunately, the size of their screen did not exceed the postage stamp. More modern models appeared in Europe only in 1942. But further evolution was rapid. The development of digital technology has further accelerated this process. Today the market offers flat, large, ultra-contrast, curved, smart, etc. models. Of course, this is accompanied by the complication of choosing the optimal TV. Of course, technical characteristics can simplify this task.
Diagonal
The screen size affects the viewing distance. Previously, experts recommended the optimal distance as 3-4 diagonals, later – 2-3 diagonals. Of course, this value is subjective and depends on the individual features of vision, content, screen resolution and other factors. For example, too small screen does not reproduce the small details of the image, but too large a screen is inconvenient for the perception of the whole scene and requires an increase in the viewing distance. Nevertheless, the Internet offers many calculation algorithms that you can use when choosing a model. One of them is given in the table.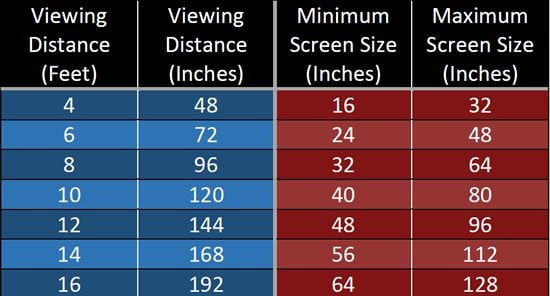 In any case, the dimensions of the TV should correspond to the room area.
Screen resolution
In a simplified form, this is the number of pixels on the screen. As known, pixels form an image. Accordingly, the image clarity is directly proportional to the number of pixels.
Today, the market offers TVs with the following resolution.
HD, 1366 * 768 pixels.
Of course, these models are obsolete, but it's still used in budget models with a small diagonal. Screen with a diagonal of 52 or more inches displays an image of 1366 * 768 pixels as a collection of squares that, of course, reduces the pleasure of viewing.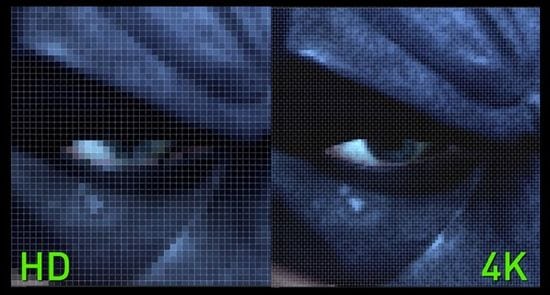 Therefore, today HD resolution is mainly used in TVs with a screen up to 24 inches.
Full HD, 1920 * 1080 pixels.
Today it's the most popular format because of very good price / quality ratio. Therefore, most of the media content is made in Full HD or HD resolution.
UltraHD or 4K, 3840 * 2160 pixels.
Unfortunately, today this resolution is only available in the models of the upper price segment. It provides maximum image clarity even for very small frame elements.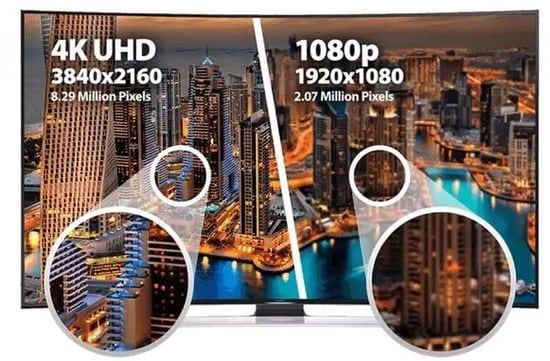 Discussion about the advantages and disadvantages of Full HD and 4K models is quite active. The most common arguments in favor of Full HD:
– high cost of 4K models;
– offer of 4K-content is limited;
– visualization of the advantages of 4K-resolution is noticeable at a distance of up to 32 inches, which is inconvenient for viewing.
Of course, the final decision depends on the individual's preferences.
Today, the market offers LCD/LED and OLED matrices. Unfortunately for many, plasma TVs are no longer produced.
LCD LED TVs
LEDs generate radiation, and liquid crystals partially or completely close the light source, forming a certain shade of color.
These TVs use DirectLED or EdgeLED. DirectLED is located behind the matrix, and the LEDs in EdgeLED are positioned along the contour of the screen. EdgeLED uses a sophisticated reflector system that dissipates light throughout the display surface. Of course, this technology is cheaper, but it provides a less even distribution of light across the screen.
Today many companies develop this direction, considering it more promising compared to OLED technology.
PROS:
– low price;
– these models are very light and thin with minimal power consumption;
– high brightness;
– long service life;
– good prospects for improving image quality due to new technologies (backlight on quantum dots, etc.).
CONS:
– low playback quality of black (gray or violet shades in black fragments of the frame);
– relatively large response time sometimes creates an image plume in highly dynamic scenes;
– distortion of color and contrast at an angle due to a relatively small viewing angle.
OLED TVs
Of course, these models are the most modern. They form an image with the help of matrix with organic LEDs that use light-emitting organic materials. Each LED independently emits light and does not require a backlight. Therefore, such screens are very thin and provide excellent playback of deep black color due to unlimited contrast. In fact, it creates the completely black dot on the screen when turned off.
PROS:
– perfect playback of deep black;
– almost unlimited contrast and excellent color rendering;
– wide viewing angles;
– very low input lag.
CONS:
– high price;
– reduced image quality in bright light.
Of course, today the Internet in abundance offers various tests of image quality assessment of OLED, QLED and LED models. But, they are very individual and can differ significantly for different people. The video from LG at the end of this article demonstrates one of comparative tests between LG-LOEWE OLED vs QLED vs SONY LED – Santorini.
The frequency characterizes the number of image updates in 1 second and is measured in Hz. But the human eye perceives no more than 60 Hz. 120 Hz is more comfortable for 3D video (60 Hz for each eye).
Thin lightweight body of modern TVs is not suitable for a powerful audio system. Therefore, most models provide a medium-quality sound. Of course, it's quite enough for television, but the home theater requires the purchase of a separate audio system.
Smart TV uses an operating system with built-in apps to view content from YouTube and other sources. The TV connects to the Internet via a Wi-Fi or cable with RJ-45 connector. Sony and Philips use Android TV, LG works on webOS, and Samsung – on OS Tizen.
HDR technology reproduces more shades in too dark or too-lit fragments of the frame.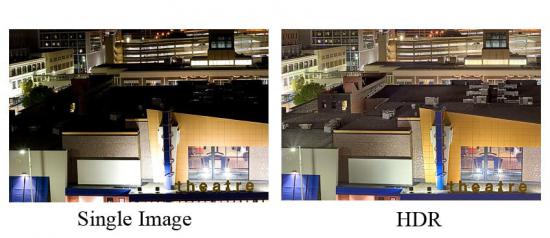 Of course, this function requires a powerful CPU, high brightness and HEVC (or VP9-Profile2) decoder. Today, this technology supports HDR10, HDR10 +, Dolby Vision and HLG standards. Unfortunately, HDR technology requires special content, which greatly limits its capabilities.