Fans are mainly designed to cool various devices with blowing or for ventilation. Modern fans can be classified according to operating conditions, working pressure, installation, ways of connecting to the engine and creating excess pressure.
Classification
Operating conditions
Conventional models work in an inactive gas environment at temperatures up to 80 degrees. Heat-resistant fans operate at temperatures above 80 degrees. Corrosion-resistant models can work in an aggressive environment. Explosion-proof fans are used in industry. Dustproof models operate in a dusty environment with a solids content of more than 0.1 grams per cubic meter.
Working pressure
– low pressure (working pressure up to 1 kPa);
– average pressure (working pressure from 1 to 3 kPa);
– high pressure (working pressure from 3 to 12 kPa).
Installation
– Normal.
These fans use base, frame, etc for mounting.
These fans have a cylindrical body with fixings for installation in the duct.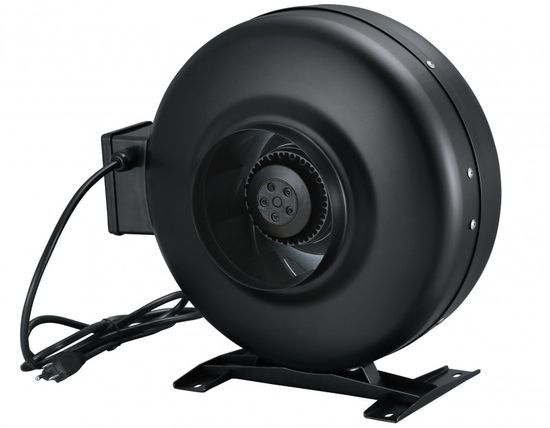 – Roof fan.
These fans have weatherproof body and used for ventilation of premises.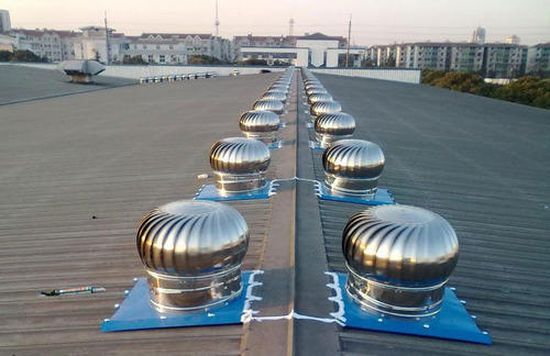 Models for cars are also very popular.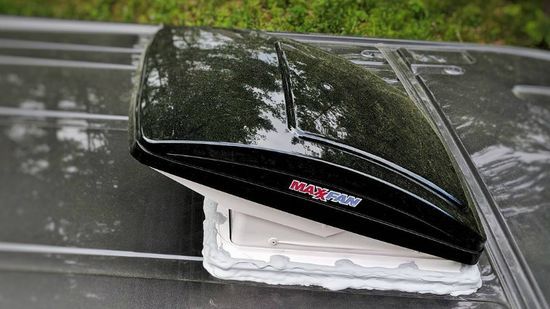 Connection to the motor
Modern models use direct connection of the impeller to the motor, a continuously variable transmission or V-belt drive.
Operation principle
Axial models are most commonly used as household fans. For example, popular ceiling fans refer to the axial type.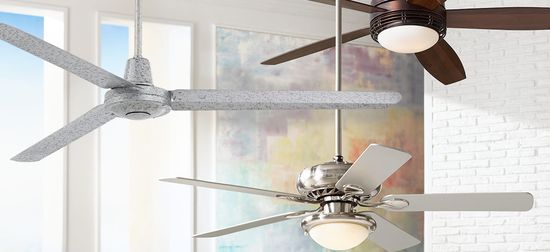 Radial or centrifugal fans have usually much more power and often are used in industrial premises.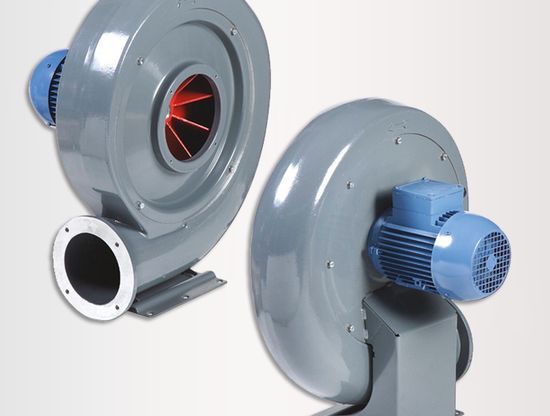 Diagonal fans contain asymmetrical cranked housing and impeller of the drum type.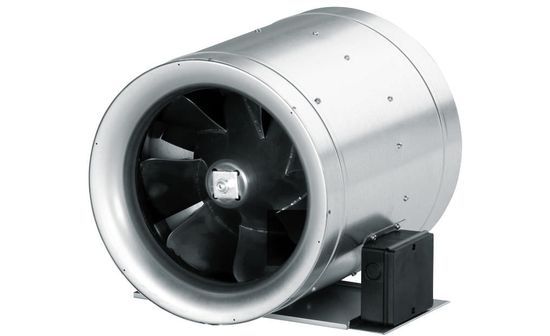 Unsymmetrical impeller arrangement provides the formation of air flow in the direction of smaller section. But the diagonal fans with wide wheels create a high pressure even at low radial impeller speed. Unfortunately, they have a relatively low efficiency.
In recent years, the popularity of mixed type axial centrifugal fans has grown. Especially often these fans are used for domestic and semi-industrial systems with round ducts. Special design provides air flow direction along the axis under the influence of centrifugal force. Such fans have a relatively small size and provide a good pressure. Therefore, they are often used in the long-distance air ducts.
Ventilation systems of apartments, offices, houses, industrial enterprises, etc use powerful fans. Their high performance provides circulation of a large air volume and reaches 75 000 cubic meters / hour (2650000 CFH). Companies produce these models entirely from metal. Household fans provide ventilation in the small premises. Many modern models have automatic control system with a timer, humidistat, motion sensor, etc. Typically, household fans have plastic body.
Main technical values
This list includes:
– power consumption (kW);
– full pressure (Pa);
– air flow rate (cubic feet / hour);
– rotational speed (rpm);
– noise level (dB);.
– the number of blades;
– the number of speeds;
– material;
– dimensions;
– efficiency.
Additional features.
Modern fans are often equipped with additional functions: p>
– remote control;
– backlit; p>
– motion sensor;
– night mode;
– air ionization;
– aromatization with special capsules;
– timer;
– automatic speed adjustment;
– built-in fumigator;
– new energy-saving technologies – EC fans and recuperators.
High popularity stimulates companies to constantly improve their models using innovative technologies. The invention of Dyson engineers confirms this trend. They invented the world's first bladeless Dyson Air Multiplier fan. Today, Dyson offers the next Dyson Cool generation. This technology works as follows. Energy-efficient brushless motor sucks air. Than, an annular aperture accelerates its movement. Finally, air foil-shaped ramp sucks airflow and and sends it to the desired channel. This process creates and projects powerful, smooth, high velocity airflow. The video perfectly demonstrates this fan.