In-line fan is often also called duct fan. Initially, they are not were intended for use as stand-alone devices and were used as the additional fans in the air ducts of ventilation systems. Therefore, the fan housing has the connecting branch pipes and flanges for standard cross-section of circular or rectangular air ducts. Result of using these fans was very successful due to a significant increase in the possibilities in the design of ventilation systems. But later, they began to be developed as an independent device. Therefore, today many companies use these fans as basic in ventilation systems of
the offices, bars and restaurants, in small industrial premises, etc. Additionally, this type is relatively inexpensive and provides effective ventilation.
This fan into the air duct of the air conditioning and ventilation system successfully replaces the traditional centrifugal fans in volute casing.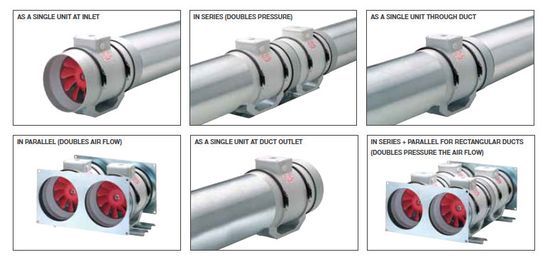 Permissible temperature range for these models varies from -30 to + 40 degrees.
Classification
The list includes the following types:
1. Fans in the round housing (direct-flow).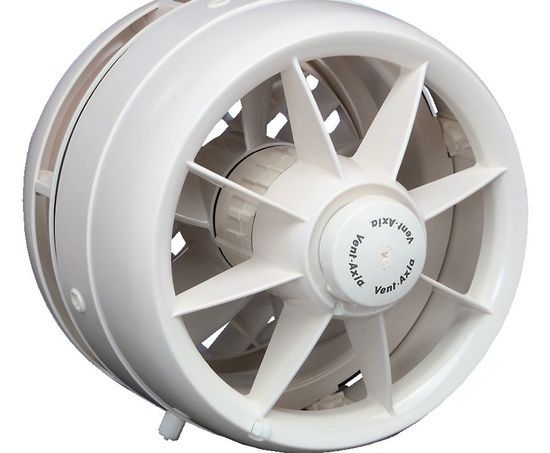 2. The fans in a rectangular housing (direct-flow).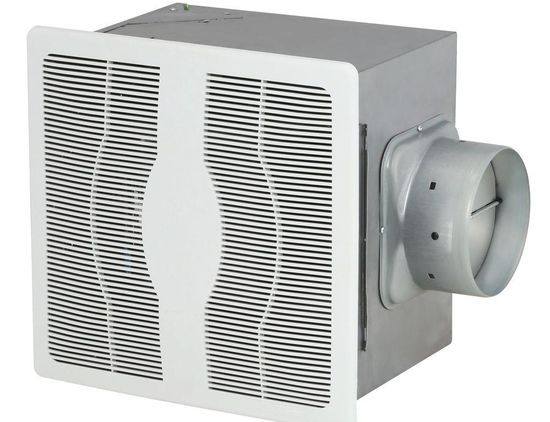 3. Fans in a rectangular housing, but impellers are located in the horizontal plane.
4. Radial (centrifugal) fans in the spiral casing with additional installation in a rectangular frame. Its blades can be bent forward or backward.
Each type has its pros and cons and various uses. For example, the system installation with round air ducts is least labour-consuming. But rectangular ducts have maximum values of strength and corrosion resistance.
Pros
1. The aerodynamic characteristics of these fans correspond to radial fans of low and average pressure.
2. Installation is very simple and easy, because there are no requirements for the direction.
3. The absence of mounting base also simplifies installation.
4. Compactness.
5. The motor is very good cooled by the air flow.
6. Wide range of the aerodynamic characteristics adjustment.
7. Effective heat and sound insulation due to the simple design.
8. The ability to create of the heating systems, plenum chambers and other special systems on the basis of direct-flow models. p>
9. Low noise level.
High precision of balancing minimizes vibration and, accordingly, a noise. Additionally, engineers constantly improve noise reduction technologies. The video at the end shows such an ultra-quiet fan.
10. High reliability and durability due to the simple design.
Cons
The lack of a full body reduces the engine's protection against dust, moisture, high air temperature and other dangerous factors.
Of course, all these features affect the choice of the optimal fan.