The consumer market of household appliances is characterized by tough competition between manufacturers for many decades. Increasing the competitiveness of their products has traditionally been a priority for all companies. Of course, it essentially depends on traditional aspects, including the quality of materials, components and assemble, price, brand, warranty period and advertising. But in recent years, the situation has changed due to the new trend. The rapid development of digital technologies has opened up new opportunities for companies to increase the competitiveness of their models. The use of innovative technologies provides a significant expansion of devices functionality at relatively low cost.
Multi cookers are no exception. The popularity of these devices has been growing rapidly for several decades. Today, the market offers similar models under various names, including multi cooker, crock pot, multi / slow cooker, instant pot, multi pot, pressure cooker, rice cooker, etc. But, of course, their main functionality gives the basis to classify them as devices of one type. Multi cookers innovations convincingly prove that the development direction in this segment is fully consistent with the overall innovative trend. Today, it's possible to classify several directions of this process, including multi functionality, support for wireless WI-Fi connection, customization, automatic cooking programs, safety, heating technology and non-stick coating.
Multi functionality
Multi cookers were originally created to extend the functionality of traditional kitchen appliances, which even their name implies. Today, the development of this direction remains a priority for these devices. Modern models support almost all major types of heat treatment, including slow cooking, steaming, pressure cooking, baking, sous-vide, canning, etc., and can also cook saute, yogurt, etc.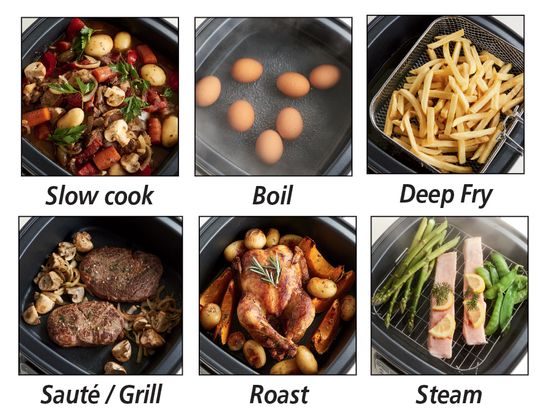 They combine the functions of such traditional kitchen appliances as stove top, oven, pressure cooker, slow cooker, rice cooker, steamer, yogurt marker, warmer, canner, egg maker, etc.
Today, Ninja Auto-iQ, Instant Pot DUO, Mealthy MultiPot, Cuisinart, Crock-Pot and many other models can be classified as innovative. For example, Ninja Auto-iQ Multi/Slow Cooker uses Auto-iQ and Accutemp technologies, Instant Pot DUO60 6 Qt 7-in-1 is equipped with a 3rd generation CPU, and Mealthy MultiPot 9-in-1 supports wireless WiFi connection, providing thousands of recipes and step-by-step videos with Mealthy Mobile app for iOS and Android devices.
Of course, freestanding devices are usually more efficient compared to combined models, but the economic factor and the savings in kitchen space are significant factors in their favor.
Wireless WI-Fi connection
Today, this innovation is actively used in almost all household appliances. WiFi control in multi cookers has several major advantages. It provides access to technical support and a huge database with recipes and tips, and is also very convenient as a remote control that duplicates controls on the device control panel.
First Polaris WiFi multicooker with a built-in WiFi module appeared on the market in July 2014. Polaris: WiFi multicooker app is available on the App Store and Google Play. Changing the cooking time and temperature with app is available during the cooking process.
Redmond RMC-IH450WiFi uses R4S Gateway mobile app. Ready for Sky (R4S) is an IOT (Internet of Things) platform that combines smart devices and services into a single system.
Crock-Pot Wemo Smart Wifi-Enabled Slow Cooker and Crock Pot SCCPWM600 V2 use WeMo app that is available for Apple (iOS 7 and higher) and Android (4.0 and higher) devices.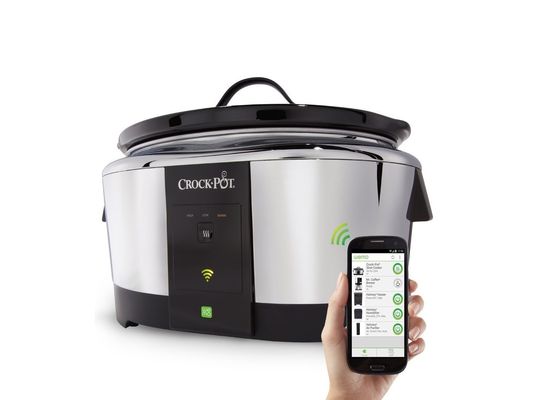 Mealthy MultiPot 9-in-1 uses Mealthy mobile app for iOS and Android that provides thousands of recipes and step-by-step videos.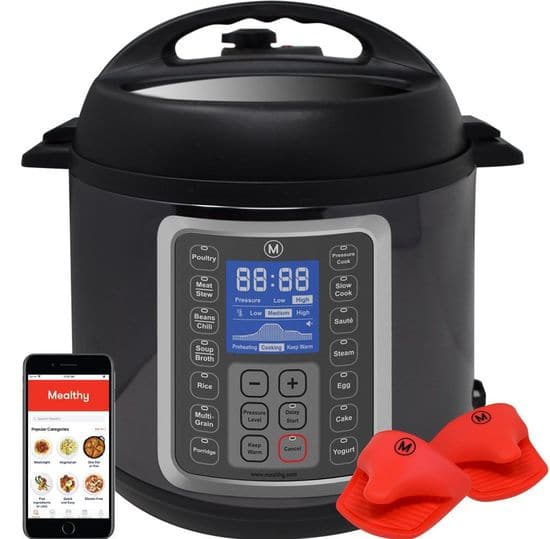 Tefal Cook4Me Connect Multi-Cooker uses Cook4me Connect App
Unfortunately, today the range of models with wireless WiFi connection is still rather poor.
Automatic cooking programs
Of course, each new generation of microprocessors has wider possibilities than the previous ones. Therefore, the companies use expansion of the automatic cooking programs as one of the main directions of their improvement. The number of pre-installed programs of modern models has long exceeded 10 and continues to increase. For example, the list of main modern programs includes Soup, Meat / Stew, Bean / Chili, Poultry, Sauté / Simmer, Rice, Multigrain, Porridge, Steam, Slow Cook, Yogurt, etc., and it's constantly expanding.
Of course, customization is also improving. For example, Ninja Auto-iQ Multi / Slow Cooker supports more than 80 user-defined cooking programs, Instant Pot DUO60 monitors pressure, temperature, keeps time, and adjusts heating intensity and duration, PressurePro10-in-1 "CopperTech" adjusts temperature and pressure automatically with "One Touch Pre-Programmed Button" feature, etc.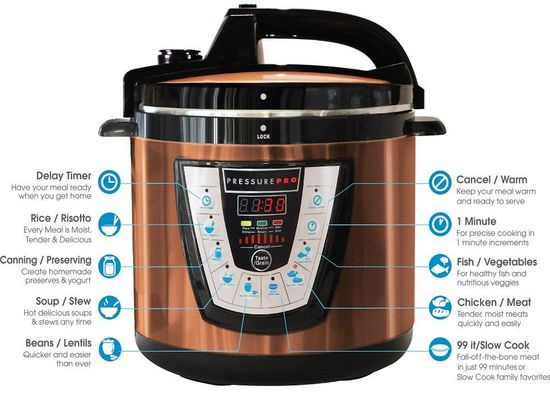 Ninja models use innovtive Auto-iQ technology that supports 80 pre-programmed recipes, provides recipe selection and adding ingredients with the help large color display.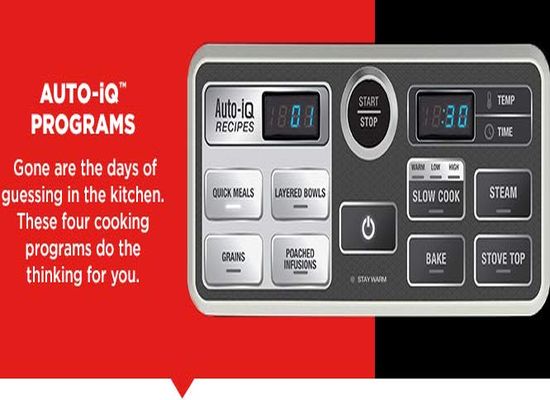 Modern models actively use popular Fuzzy Logic. For example, Fuzzy Logic Artificial Intelligence technology in T-fal RK8048 Intelligent calculates automatically the cooking parameters for optimal cooking performance.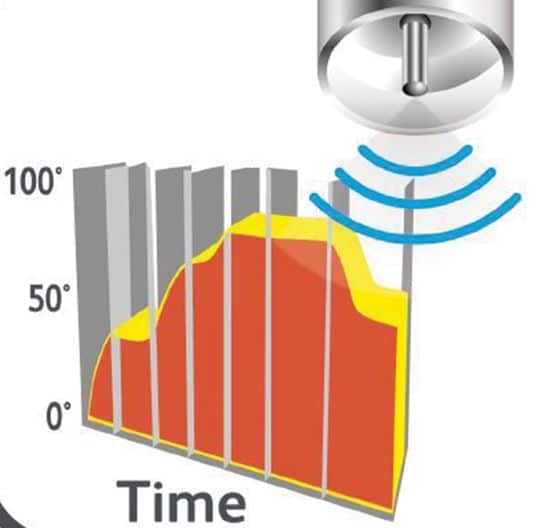 Instant Pot DUO60 supports Alexa Skill that provides guided cooking, 300+ Recipes, Getting Started Videos, Favorite Recipe List, Personalized Grocery List and more.
Safety
Cooking has high pressure in pressure cooker mode and high temperatures. Therefore, safety is an important aspect for these devices. Improving safety is another area of effort for companies to improve their models. For example, Instant Pot DUO60 uses 10 safety mechanisms.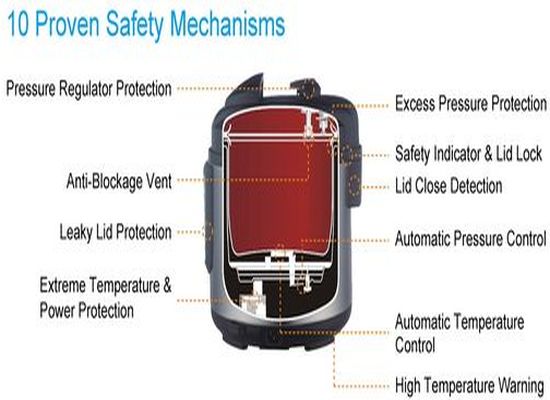 Their number in Ninja Auto-iQ reaches 11.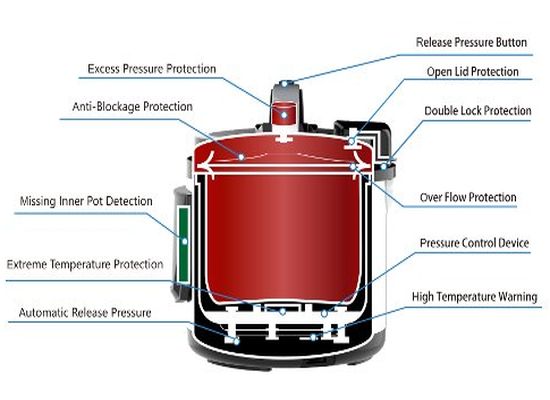 Heating technology
Of course, the quality of the finished dish depends the efficiency of heat treatment, its power and the uniformity and companies pay much attention to these aspects. Therefore, the induction heating, spherical bowl and 3-D heating can be classified as the most innovative.
For example, Panasonic SR-HZ106 uses induction heating.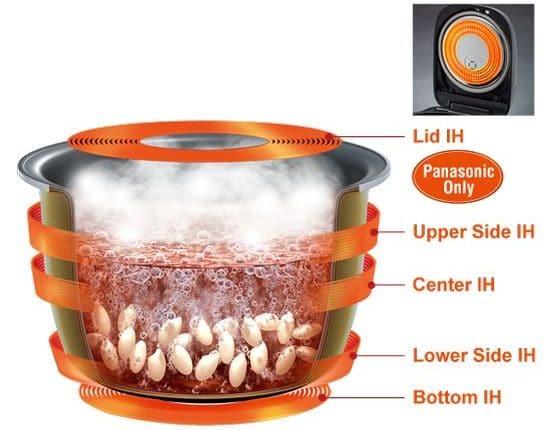 Instant heating, uniform distribution of heat and maximum preservation of vitamins are its main advantages.
New T-fal models, for example, RK8048 Intelligent 48-in-1 Multi-Cooker uses induction heating and innovative spherical bowl.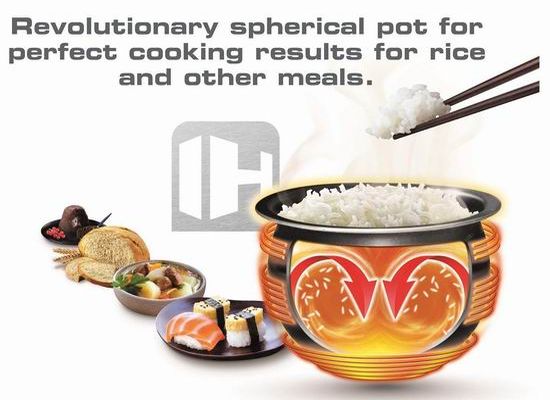 This bowl form provides optimal heat circulation. The video at the end demonstrates its operation principle.
Modern multi cookers very often support combined 3D heating technology.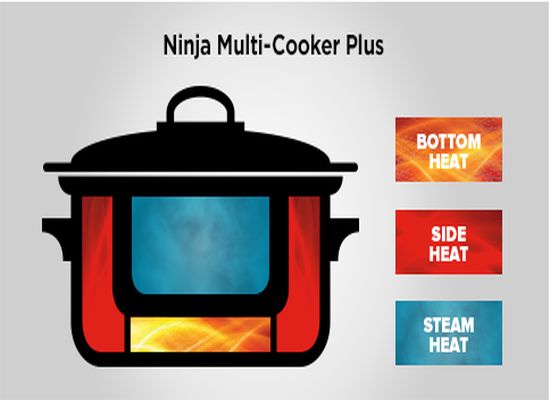 It provides higher efficiency compared to induction heating.
Of course, this list includes only a small part of innovative solutions. Today, the market offers even portable models for travel. Nevertheless, these multi cookers innovations convincingly demonstrate an innovative trend in this segment. This aspect affects the functionality, technical values and, accordingly, the choice of the optimal model.