As known, the Chinese OnePlus, Oppo and Vivo are divisions of BBK Electronics LTD, which dominates the consumer electronics segment in China. For six years, OnePlus has released only a fifteen models. But at the same time, almost all smartphones have gained immense popularity among consumers. Probably Lenin's slogan "Better Fewer, But Better" characterizes well the strategy of this company. Moreover, for several years, OnePlus has dominated in cegment of budget flagships. Unfortunately, rising prices to almost $ 1,000 significantly limited their advantage.
2019 made minor adjustments. With a difference of several months, the company introduced 4 models, including the OnePlus 7/7 Pro and OnePlus 7T/7T Pro. Wherein, the company is positioning the OnePlus 7T/7T Pro as a continuation of the OnePlus 7/7 Pro sub-flagships. Such an abundance of models with almost identical specs surprised some experts. On the other hand, many companies presented several dozen models last year. Apparently, OnePlus was guided by its own motives.
OnePlus 7T Pro McLaren Edition
Of course, the OnePlus 7T Pro McLaren Edition became the main flagship of 2019. A panel with a color gradient provides this smartphone with a luxurious, stylish design.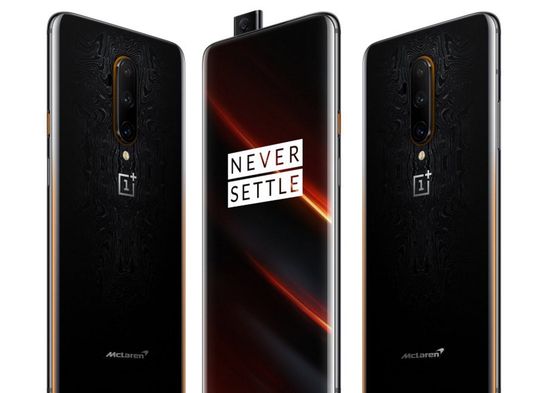 All specs also correspond to the premium level. The smartphone uses a 6.67-inch 90Hz Fluid AMOLED display with Quad HD (3120 x 1440) resolution and 515 ppi. The 90Hz Fluid AMOLED display allows the smartphone to compete on equal terms with the gaming phones. In fairness, ROG Phone II already provides a refresh rate of 120 Hz and a response time of 1 ms.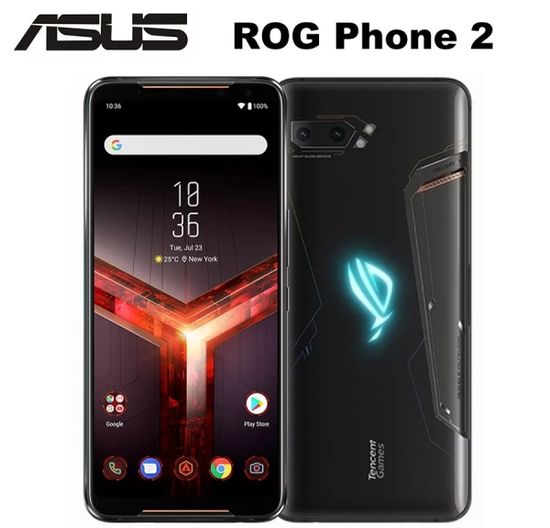 By default, OnePlus uses 60 Hz to save battery power, increasing a refresh rate only in games.
Unfortunately, the company does not disclose the technical features of Fluid AMOLED technology. As known, previously the company has already upgraded SuperAMOLED displays. In particular, OnePlus 3 uses a 5.5-inch FullHD Optic AMOLED display with modified contrast and color temperature settings to increase image realism. Apparently, OnePlus was able to increase the refresh rate in Fluid AMOLED displays. Of course, 90 Hz is a big advantage for fans of gaming on the phone.
In addition, it has the latest octa-core Qualcomm Snapdragon 855 Plus, RAM 12GB and 256GB internal storage, triple rear camera (48 MP (IMX586 sensor) + 8 MP + 16 MP), 16 MP (IMX471 sensor) selfie camera, 4085mAh battery, and 30W Warp Charge 30T (5V / 6A). Similar to OPPO K, the selfie camera is built into a small pop-up mechanism in the top edge of the phone. But, recognizing all its pros, some experts note only an average level of camera performance. Today its price is just under $ 900.
OnePlus Concept One
In 2020, the company has already managed to confirm its commitment to the innovation trend. At CES 2020, OnePlus introduced the innovative Concept One with an ND filter.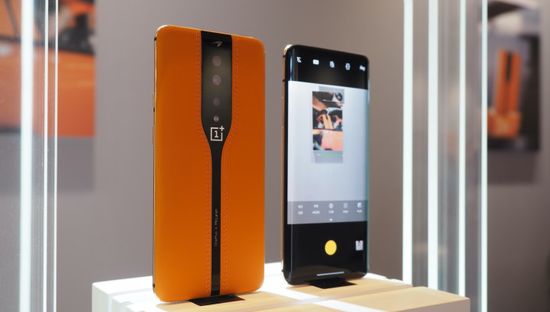 It's no secret that screen cutouts, а pop-up mechanism with a camera and even shark fin aesthetically annoy many people. The company has proposed an elegant solution to this problem.
OnePlus uses an ND filter that acts as a sunglasses for the lens. In fact, filter reduces the colors intensity without changing their hue. Traditional cameras use ND filters by putting them on the lens. Concept One uses built-in ND filters.
The company covers the main camera with several layers of electrochromic glass. Probably, the company faced great difficulties in miniaturizing this technical process. Ultimately, the thickness of a thin piece of "color-shifting material" in between two sheets of glass does not exceed 0.35 mm.
As known, such glass (smart window or smart glass) is a composite of layers of glass and various chemical materials that changes its optical properties when voltage is applied.
After applying voltage, the glass becomes transparent and the camera is ready to shoot. After stopping the current supply, the glass darkens again and hides the lenses.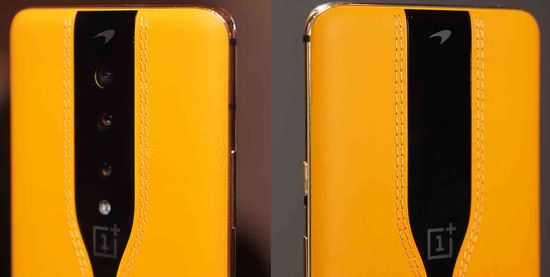 In fact, the filter performs two functions, providing shooting in bright light and visually hiding the camera after it ends. Activation of the filter does not exceed 0.7 seconds.
All its specs are absolutely identical to the OnePlus 7T Pro.
Unfortunately, the company does not promise a quick launch of smartphones with built-in ND filters, since the technology needs refinement. In particular, lenses can be seen at certain viewing angles even with the ND filter turned on.
OnePlus 8, 8 Pro and OnePlus 8 Lite
Apparently, OnePlus 8 and OnePlus 8 Pro will be available sometime in the first half of 2020. Typically, a company increases the price of its new models by about $ 30-50. Therefore, OnePlus 8/8 Pro is unlikely to be significantly more expensive than OnePlus 7/7 Pro.
OnePlus 8 will use a 6.4-inch AMOLED display with 2400 x 1080 resolution and refresh rate of 120 Hz. OnePlus 8 Pro has 6.7-inch AMOLED display with 3140 x 1440 resolution, 519 ppi pixel density and refresh rate of 120Hz. Both smartphones use an in-display fingerprint sensor.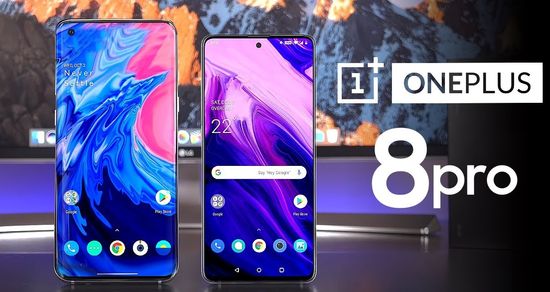 According to preliminary data, smartphones will use the Qualcomm Snapdragon 865 with 5G support (Qualcomm X55 5G modem). The models will be RAM 8GB. In addition, OnePlus 8 will have a 4000mAh battery with support for 30W Warp Charge, and the 8 Pro will get a 4500mAh battery with 50W Super Warp Charge.
Apparently, both phones will use a 64-megapixel f/1.7 main camera (Sony IMX686 sensor), 20-megapixel f/2.2 ultra-wide camera and 12-megapixel f/2.4 telephoto camera.
As known, previously the company produced only flagships. But in 2020, OnePlus decided to change this principle by announcing the mid-budget OnePlus 8 Lite.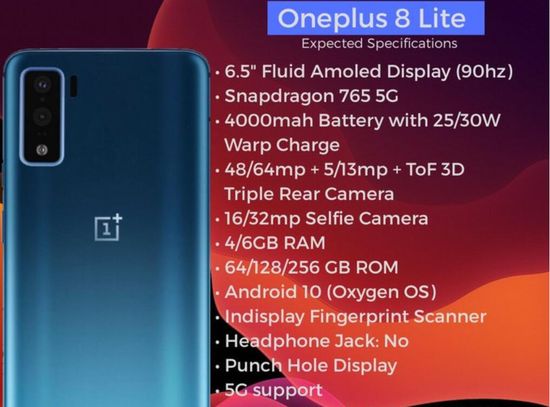 A preliminary price of around $ 350, a 6.5-inch 90Hz Fluid AMOLED display and 5G may well make it a bestseller.
Conclusion
Thus, OnePlus opened the new season, showing its ambitions at CES 2020.
Concept One with built-in ND filters of electrochromic glass can be a very promising direction for improving the phone design. OnePlus 8 and OnePlus 8 Pro with 120Hz Fluid AMOLED display will expand the range of gaming phones. Expanding the OnePlus line with a mid-budget OnePlus 8 Lite is unlikely to please the competition, but will be good news for consumers.
This video shows the OnePlus Concept One at CES 2020.