Bork C801
The most popular 800 serie under the Bork brand contains the Breville BES980XL Oracle flagship (Bork C805 model), the budget Catler ES 8012 or Solis Barista Pro 114 (Bork C801) and Breville BES860XL prototype.
Fully automatic Bork C801 has a stainless steel body with with stand for heating coffee cups. Of course, smoothed edges and metal give the coffee machine a representative look.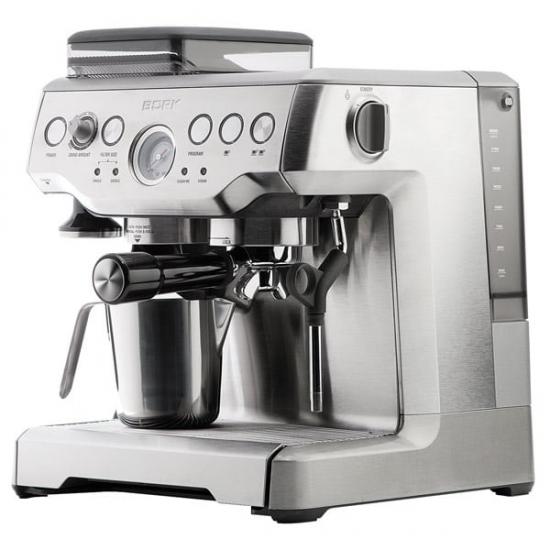 Moreover, the built-in grinder has an adjustable grinding degree of coffee beans. Unfortunately, it does not support the function of foaming milk.
The pressure gauge provides pressure control in the system.
Additionally, this model has an excellent set of accessories, including 4 metal filters for coffee, a sealer, a measuring spoon and various accessories for cleaning.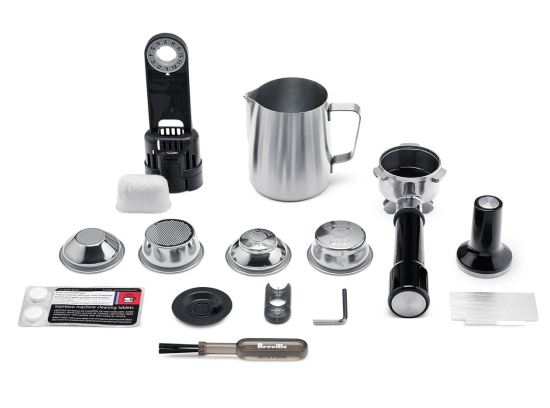 A special compartment in the case provides their storage.
Moreover, the Bork C801 supports the programming its own beverage recipes. The built-in press-tamper ensure tamping the ground coffee before preparing espresso.
Additionally, Bork C801 provides simultaneous coffee making for two cups. A removable coffee grinder with low noise level has eighteen modes, providing the optimum degree of grinding for different types of roasted coffee beans.
Model has power and maximum pressure 1450 W and 15 bars, respectively. A container for water holds 2 liters.
Krups Espresseria Automatic EA82
This model of durable black plastic has a stylish design.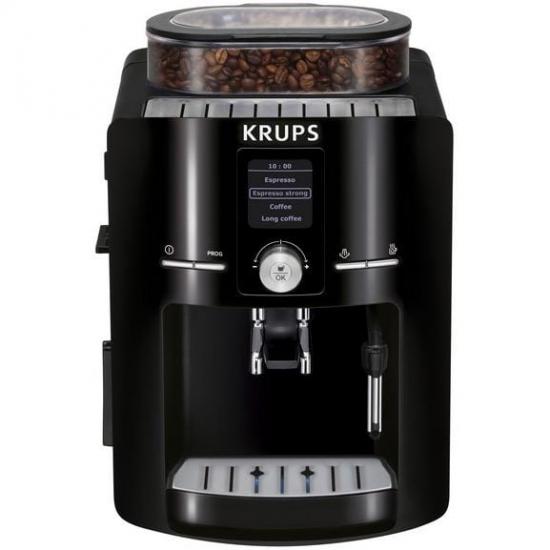 Fully automatic EA8250 has a unique patented Compact Thermoblock System.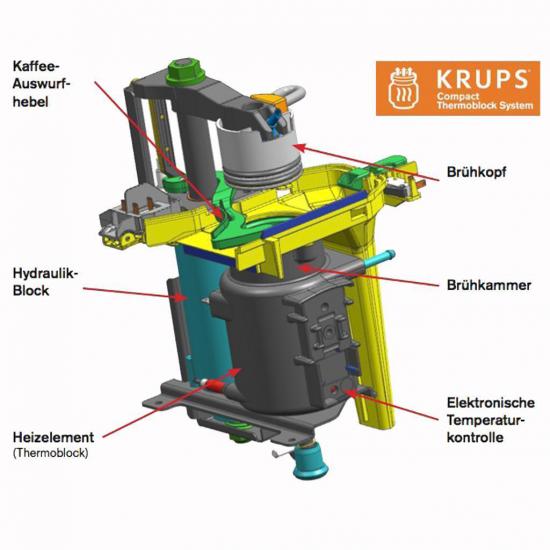 Typically, modern Krups coffee machines use this innovative technology that significantly reduces brewing time, ensuring maximum preservation of coffee aroma.
The model holds hot water for two cups.
Additionally, the built-in coffee grinder has several grinding modes and uses a built-in Claris F088 water filter.
The display menu uses an intuitive interface. Video at the end shows its convenience and simplicity.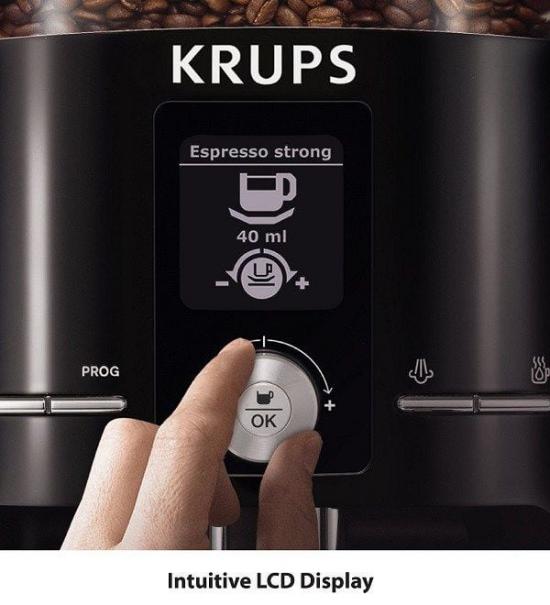 Moreover, device supports the option of heating the cups on the pallet.
Additionally, the automatic shutdown system with a waiting time from 30 minutes to 4 hours reduces energy consumption. Automatic decalcification ensures self-cleaning of the espresso machine.
This model has a removable milk frother with automatic cleaning.
The power of the device reaches 1450 watts, and the maximum pressure does not exceed 15 bars. The volume of the container for water is 1.8 liters. The coffee strength and the amount of water in the cup are regulated. Adjusting the height of the dispenser is simple and convenient. The model is also equipped with timer and a tray for collecting drops.
Bosch TAS 4012 Tassimo
This relatively compact model is made of plastic and has four color options for the cover.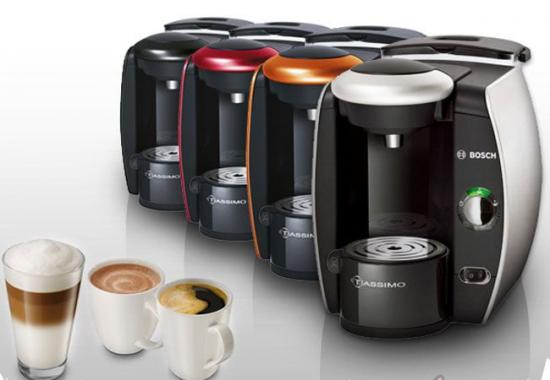 Additionally, this coffee machine uses a barcode reader system, recognizes the type of beverage and the technology of its preparation.
The capacity of the water container is 1.5 liters. This model has a mode of cooking hot chocolate. The height of the stand is adjustable that is very convenient. TAS 4012 has a program of self cleaning and descaling. The power and maximum pressure are 1600 W and 3.3 bars, respectively.