The popularity of healthy food is constantly increasing in recent decades. This factor causes an increase in the popularity of Slow Cookers. According to many nutritionists, prolonged heat treatment at a relatively low temperature provides a minimum loss of vitamins and useful microelements during cooking. For example, vitamin B12 protects against anemia and is important for the skin and hair. But it's destroyed at a temperature of 100 degrees for several hours. This situation is similar for many other vitamins and microelements. Unfortunately, most of them are also destroyed during traditional cooking at high temperature. Crock-Pot SC7500 Slow Cooker is the ideal solution from this point of view. This model provides cooking at a temperature of no higher than 80 degrees. For comparison, the cooking temperature range of most modern models ranges from 95 to 150 degrees.
This model is made in gray with a dark upper part.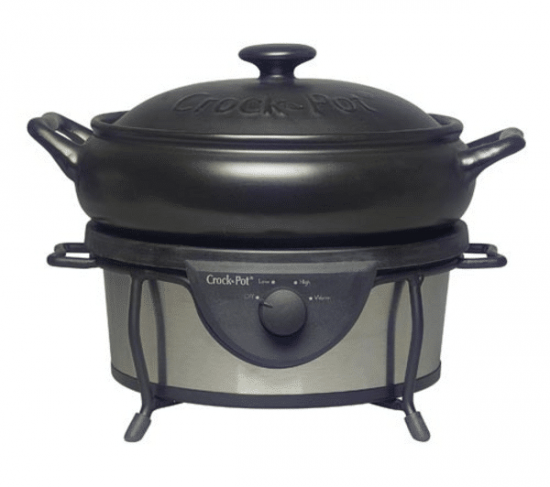 Its capacity is 5 quarts that is quite enough for a family of 3-4 people.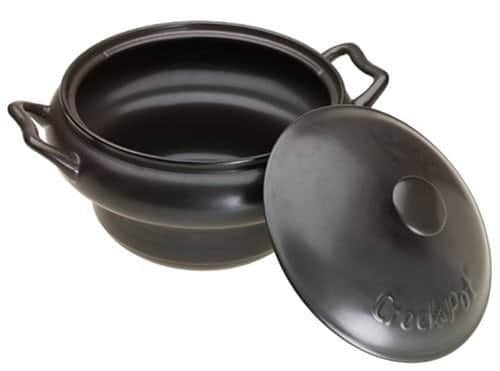 Optimal level of its filling for cooking milk porridge is about 2/3 of the total volume due to milk foaming during heating.
Crock-Pot SC7500 is designed very successfully. The pot shape is very effective in terms of heat transfer. It's made of metal, but the inner surface has a ceramic coating. Unfortunately, the ceramic pot is more difficult to clean and it's heavier compared to traditional non-stick pot. But these shortcomings are characteristic of any ceramic cookware. On the other hand, ceramic pot can additionally be used on a conventional gas or electric cooker, and in an oven or microwave. In fact, the buyer receives additional convenient cookware.
Features
Crock-Pot SC7500 has three automatic programs for cooking meat, vegetables, various cereals, jams and other dishes. The cooking time varies from 4 to 12 hours. This cooking way is called the yellowing stage. The possibility of constant visual control and tasting is an additional advantage of this cooking way.
The model automatically switches to keep warm mode after cooking end.
Of course, a long cooking time is not always convenient. But this problem is easily solved by programming, when cooking is done during the owner absence. The countdown timer is set from 30 minutes to 20 hours in 30 minute increments. Unfortunately, there is no delayed start timer.
This model is developed for the European market and uses a network with parameters 220-230 V / 50Hz. Therefore, its use in the US requires an additional adapter. This is the main drawback of the model.
Pros:
– stylish design;
– low cooking temperature is most useful;
– large capacity;
– digital controls;
– countdown timer;
– removable power cable;
– rubber feet effectively prevent slipping on the surface;
– keep warm mode;
– high-quality ceramic coating of the inner surface.
Cons:
– use in the US requires an additional adapter;
– long cooking time;
– hard to clean due to complex shape and protrusion inside the pot;
– there is no delayed start timer;
– heavy pot.
Cooking using this model can be seen on video.