The Kenmore trademark belongs to the American Sears Holdings Corporation that has headquarters in Hoffman Estates, Illinois, Chicago suburb. This brand is present on the market since the beginning of the last century. The sewing machine became the first Kenmore device. It successfully competed in the market until 1919. In 1927, this brand was first used for a washing machine. 1976 has become an important date for the brand. This year, the Kenmore range has expanded due to household appliances that were earlier produced under the Coldspot brand. This brand is also the property of Sears. It was originally intended for refrigerators, but later was also used for conditioners, dehumidifiers and freezers. As a result, all these products began to be sold under the Kenmore brand. Since 2016, this trademark also is used for HD and Elite UHD TVs.
Modern Kenmore vacuums
From July 20, 2017, Kenmore products are offered on Amazon.com and support the integration of devices with Amazon Alexa.
Amazon Alexa service is developed in the Lab126 Company for support of Amazon Echo that is a 24cm cylindrical smart speaker with a built-in microphone. This device provides voice interaction, playback of music and audiobooks, scheduling, alarm settings, streaming podcasts, and etc. Amazon Alexa also supports the control of intelligent devices and provides background information in real time.
Today Sears actively cooperates with market leaders in different segments. For example, many models of Kenmore vacuums were developed by Panasonic Company, and their production is carried out by enterprises Electrolux, Cleva North America, Whirlpool, Panasonic, LG, Daewoo Electronics, and etc.
But in early 2017, Panasonic has confirmed its decision to exit the segment of small household appliances in America. As a result, company concluded an agreement with the Chinese Cleva that will produce Kenmore vacuums. Cleva acquired the equipment in Mexico for its factory in China and concluded contracts with many Panasonic engineers.
Reliability Kenmore vacuums
Mark Kotkin, head of the research service of Consumer Reports magazine, argues that the models reliability under different brands is often different, even if they are made in one enterprise. Design features of the specific model and the components quality significantly affect this value. However, the reliability of the devices is also highly dependent on the assembly quality and production culture. Therefore, information about the enterprise is also useful for many consumers. Today many websites, including, for example, appliance411.com offer information about manufacturers of household appliances under Kenmore brand.
Consumer Reports magazine has published article entitled "The most and least reliable brands" in May 2017. This report about reliability of vacuums was prepared by a national research center. It's based on an analysis of opinions from 90,000 consumers who purchased vacuums in the period from 2012 to 2016. Reliability was assessed by the number of vacuums breakdowns during their operation. According to this analysis, today Miele, Kenmore and Dyson vacuums are the most reliable.
Today Kenmore offers upright models at a price 80 to $300 and container vacuums ranging from $50 to $600.
Innovative techologies
Modern Kenmore vacuums actively use various innovations. A list of the most successful engineering solutions includes Power Flow System, Pet Handy Mate attachment, Performance indicator, Ultra-Plush Nozzle Technology, and etc.
Engineering solution for Power Flow System is based on the internal walls with lots of ventilation holes.
They are located around the dust bag and ensure a stable air flow circulation during its filling.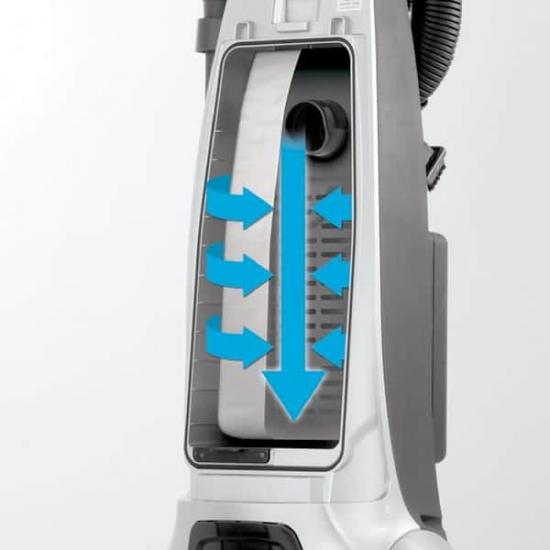 Thus, the suction power does not decrease during cleaning due to the dust bag filling.
Pet HandiMate is designed to effectively collect pet hair from furniture, floors and carpets.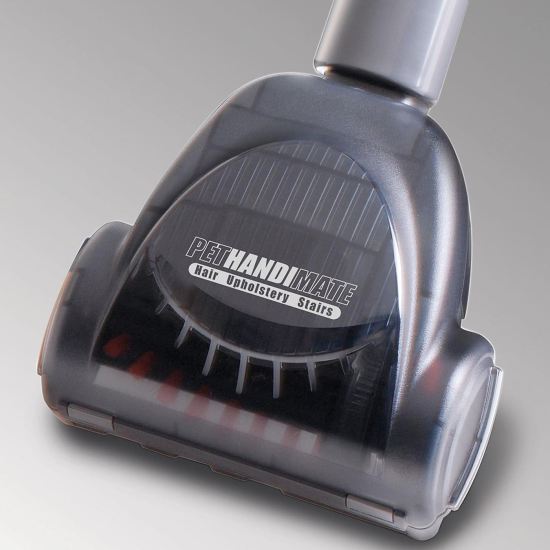 It picks up pet hair with the help of stiff brush and sucks them through the air turbine. Pet Power Mate performs a similar function in the canister vacuums.
Ultra-Plush Nozzle is designed to reduce the mechanical impact during cleaning the carpets with the very soft pile.
This technology uses an additional air flow and provides high quality cleaning with decreasing effort by 32%.
Performance Indicator is designed for control of filling the dust bag.
Kenmore upright vacuums
The maximum test results from the Consumer Report and the greatest number of positive feedback from consumers refer to several vertical Kenmore models.
This list includes Kenmore Elite 31140, 31150 and Kenmore Progressive 31069 models.
Model
Kenmore upright 31140
Kenmore Elite upright 31150
Kenmore Progressive upright 31069
pros
– HEPA Filtration
– 4 position height adjustment
– long power cord (30,35 and 30ft, respectively)
– superb suction power
– versatility and high performance
– easy to empty
– Power Flow technology
– Pet HandiMate
– Asthma & Allergy Friendly
– performance indicator
– powerful two-motor system
– excellent cleaning efficiency of Pet Hair
– Asthma & Allergy Friendly
– electronic performance indicator
– 3D Inducer Motor provides 20% more powerful suction
– Reviewed.com "Best of Year" 2016
– Infrared dirt sensor
– low price
– long 14ft hose
– versatility for hard floors and carpets
cons
– without self-winding for power cord
– fairly heavy (19, 21 and 19lbs, respectively)
– regular costs for replacement bags
– high noise level
– only a one-year warranty
Conclusion
Many functional features of the 31140 and 31150 models are the same. They have long power cord, suction power control, HEPA filters, manual height adjustment, Pet HandiMate and Power Flow technology from Kenmore. Unfortunately, they are quite heavy and noisy, require regular replacement of dust bags and have a limited warranty for only 1 year.
Kenmore Progressive Upright has been very popular among users for many years. This model received the 1st place from Consumer Reports in 2012. High rating and popularity are due to the very low price for such powerful and high-performance model.
Kenmore canister vacuums
Kenmore Elite Intuition Canister 21814 and Ultra Plush Canister 81714 models are among the top Canister Vacuums according to Consumer Reports. They both have very powerful engines, perfectly clean the carpets and very effectively collect the pet hair.
Elite 21814 is equipped with an additional nozzle for cleaning the ceiling fan.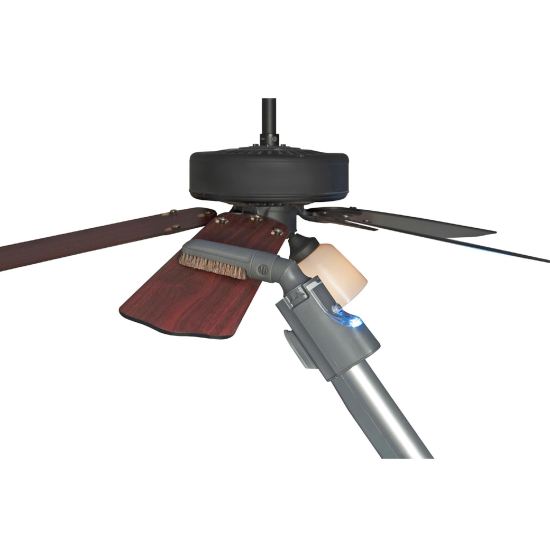 Model
Kenmore Elite Intuition Canister 21814
Kenmore Elite Ultra Plush Canister 81714
pros
– 26ft Power Cord
– Two-Motor System
– Power Flow Technology
– Stair Grip
– Pet PowerMate
– Asthma & Allergy Friendly
– HEPA Filtration
– 4 position height adjustment
– Brush Roll has manual On/ Off
– four speed modes
– 8ft attachment reach
– convenient brush height adjustment
– additional accessory for cleaning the ceiling fan
– 10ft attachment reach
– Ultra-Plush Nozzle Technology
cons
– fairly heavy (23lbs)
– locking mechanism requires force when detaching the Aluminum Telescoping Wand from the handle
– regular costs for replacement bags
– low efficiency for carpets with high pile
– fairly heavy (22lbs)
– too hard locking mechanism on the handle
– ongoing cost of replacement bags
Conclusion
Many of Kenmore vacuums fully comply with the "Asthma and Allergy Friendly" certificates. Kenmore models regularly ranks high in the Consumer Reports ratings and have many awards. For example, they received the "Best of Year" and "Editor's Choice" 2016 awards from Reviewed.com.
But in general, of course, popularity of Kenmore vacuums is primarily due to their high quality that is recognized by very many consumers. Today, these vacuum cleaners successfully compete with other popular brands.
This video demonstrates the popular Kenmore Bagged Canister Vacuum with the innovative POP-N-GO floor brush.