Dirt Devil Company exists more than 100 years. Its story begins with a small workshop in Cleveland that began working in 1905. But in the first 30 years, this company produced only dust collection containers. The first model of a manual vacuum under this brand appeared only in 1937. It was very successful and quickly gained popularity among Americans. In the following, this company has continuously developed its success by becoming one of the leaders in this market segment. For example, Handy Zip vacuum has gained popularity on almost all continents in 1984. This model has a rotating brush for cleaning on the stairs and hose for hard-to-reach places. According to the company, the sales volume of these vacuums exceeded 25 millions. By the way, modern models of these series are still popular.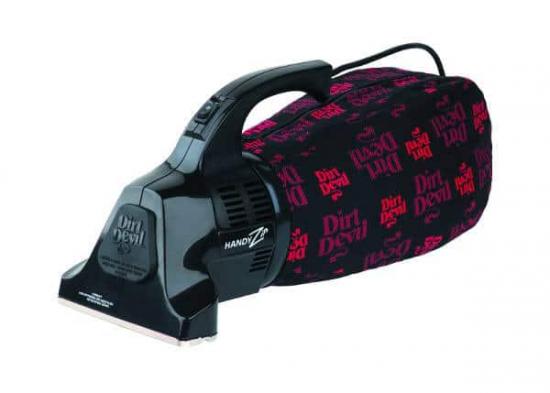 Broom Vac and AccuCharge series
In 1955, the company has developed its first model with the patented Cyclone system. Upright models under this brand have been on the market since 1996.
But today Broom Vac series is well known to many users.

Of course, modern models of these series provide more long operating time and sufficiently high suction power. Moreover, these models are very convenient for cleaning hard surfaces over a large area.
AccuCharge series of portable vacuum cleaners was developed in 2008.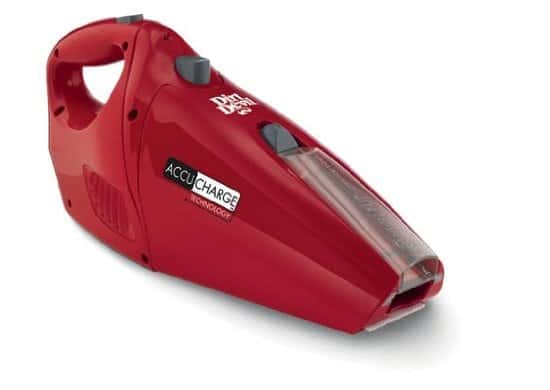 Very effective energy consumption is their main advantage. Cordless Stick Vac and Dirt Devil Accu Charge Cordless Hand Vac are equipped with a 15.6-volt nickel-cadmium battery. Its charging time is 6 hours.
The design of many Dirt Devil models was developed by very famous designers.
In 1999, the German TTI corporation acquired Dirt Devil. This became an additional stimulus for its development. The sales volume of Dirt Devil vacuums has risen sharply in the European countries. Today, Dirt Devil models are produced at 15 factories and are one of the leaders in sales in USA and Germany.
Active use of innovations is a strategic trend of the company. Innovative technologies are present in each series.
Today Infinity, Centrino and Rebel series are the most popular.
Infinity series
The constant high suction power is the key feature of the Infinity series.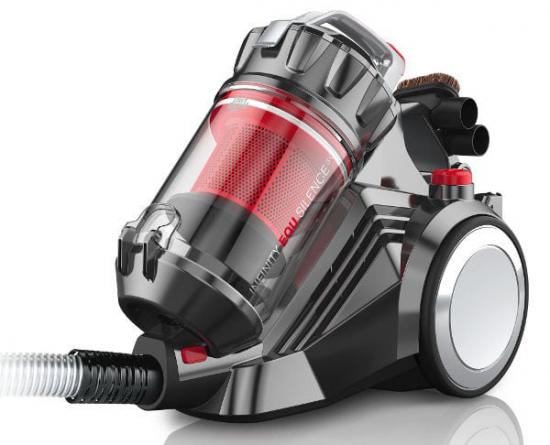 These models provide a constant suction power in the range of 350-380 W, regardless of the container filling degree. The filtration system uses Multi-cyclone technology with several stages of purification. Today it's one of the most progressive technologies of air purification. Large debris is collected at the container bottom. Smaller particles are carried over by separate air streams at high speed and are deposited in the central part of the container. In fact, the filter passes already practically clean air that increases its life time.
Centrino series
Vacuums of the Centrino series use a removable HEPA filter and Multi-cyclone technology that is called Centrino Clean Control.
These models have a stylish design.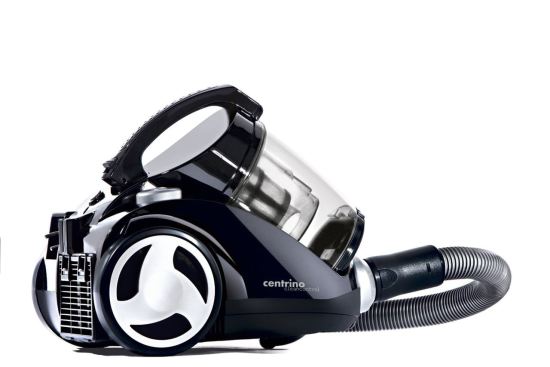 Of course, the use of a HEPA filter is accompanied by its traditional shortcomings. The moisture in the filter can cause the reproduction of fungus. Therefore, these models are designed only for cleaning the dry surface. And of course, the periodic replacement of the HEPA filter requires constant costs.
Rebel series
Rebel series is designed for dry cleaning with high suction power up to 250 watts.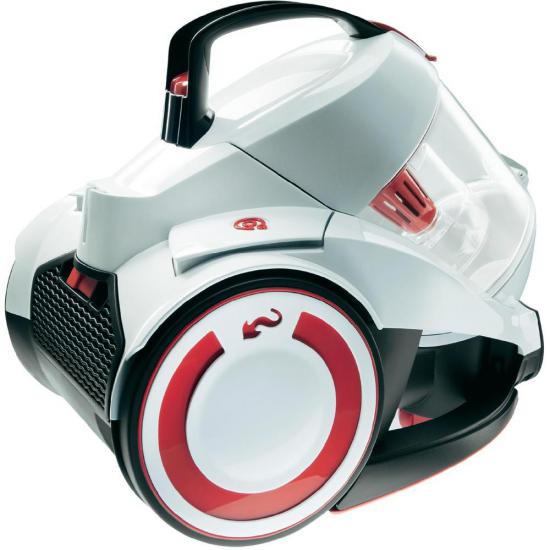 The Anti-infective series contains the first hygienic vacuums with an antimicrobial filtration system that slows or completely stops the growth of bacteria. This system uses a Rebac biocatalyst to inhibit the vital activity of microorganisms. Bacterial growth is impossible under the influence of Rebac. Various fungi, mites and microbes also die. Rebac is applied to the inner surface of the dust container.
Classic series is completed with a bag or container, providing the possibility of choosing the best option.
The design of the Trendino series uses the concept of a transformer, additionally providing hand-held version.
A portable hand-held vacuum cleaner is conveniently located on the main handle.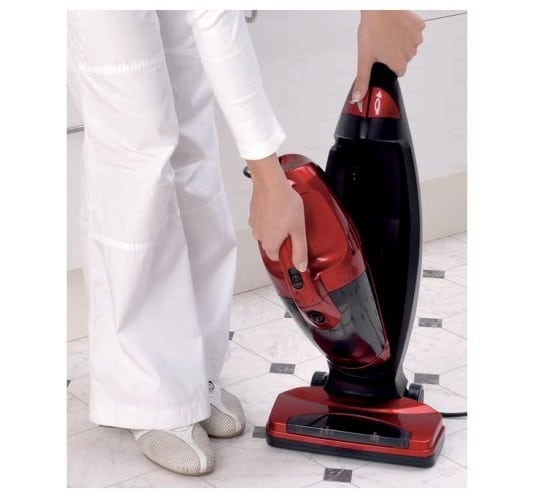 Video at the end of the article demonstrates usability and functionality of very popular Dirt Devil Handimate 10.8V Handheld Vacuum Cleaner.
In addition, these vacuums provide high suction power up to 150 watts.
An expanded set of brushes and nozzles, energy efficiency and usability characterize most models under Dirt Devil. Almost all models are equipped with the parquet, furniture and slotted nozzles. Unfortunately, a turbo brush is often optional.
A wide range of models provides a simple selection of the optimal model for the fans of Dirt Devil. Generally, today Dirt Devil vacuums successfully compete with other popular brands.