Shark brand belongs to the family-run Euro-Pro company, whose history is more than 100 years. Euro-Pro was founded in Europe for the manufacture and sale of sewing machines. Then its owners moved to Canada, where they continued this business. Store opening in Boston served as the reason for moving to USA. Subsequently, the head of the company and heir of the family Mark Rosenzweig expanded this business to the level of a business empire.
The company's prosperity was based on kitchen appliances and vacuums under the Ninja and Shark brands that are now popular all over the world.
In 2015, the company's management decided to combine these two brands. July 22, 2015, it was announced the renaming of Euro-Pro Operating LLC in SharkNinja Operating LLC.
Probably, many have already seen the new logo of this company.
Thus, SharkNinja, Ninja and Shark brands are now trademarks of SharkNinja Operating LLC.
SharkNinja is one of the innovative leaders in the production vacuums, various small kitchen appliances and steam cleaning technologies. For example, the Professional Steam Pocket Mops series is well known to many consumers.
Main innovative solutions
But most people associate the Shark brand with vacuums. High reliability and cleaning quality, flexible price policy and a large number of innovative solutions ensure the high popularity of these models.
For example, DuoClean technology is one of the most effective innovations in modern vacuums.

The video at the end of the article demonstrates its effectiveness.
Two different brushes effectively clean any surfaces, ensuring high versatility of the vacuum. A brush with a stiff bristle easily lifts debris and dust from the surface for their further suction. A soft brush, of course, is optimal for hard coatings. Accordingly, their combination in one nozzle provides high versatility. It's especially convenient, for example, when cleaning the edges of carpets.
Lift-Away is another very successful technology. This function provides the cleaning in hard-to-reach places (ceilings, the surface under furniture, ventilation holes, stairs, etc.). The design of these models provides a simple vacuum removal from a massive base. Of course, this version of the manual vacuum cleaner significantly expands its capabilities, providing convenient cleaning any place, including the car interior. The use of two engines is intended for improving the cleaning quality of long-pile carpets.
Never Loses Suction technology is another popular technology that significantly reduces the dependence of suction power from level of garbage canister filling.
Navigator, Rotator and Rocket series
Today Navigator, Rotator and Rocket models dominate in the range of company. Of course, each series has its own features that are caused by their functional purpose.
But, all models are characterized by the following features:
– high suction power;
– DuoClean technology;
– reliable air tight seal;
– HEPA filtering;
– universality;
– wide color range;
– washable filters;
– canister for garbage instead of the dust bags;
– low noise, low weight and high maneuverability due to the rotary design of the nozzles that ensures rotation in the vertical plane.
Of course, each model has its own key features, a detailed description of which can easily be found in numerous reviews.
Navigator series
This series appeared first. Navigator models are universal, reliable and have canister for garbage with a large volume.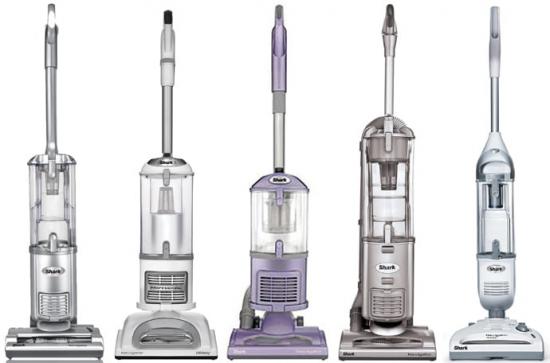 Lift-Away Professional NV356e is a sales leader and has a very good reputation. This relatively inexpensive model provides increased power, has a capacious canister for garbage and many accessories. This model uses a HEPA filter. High power is provided by the 1100 W electric motor with a power adjustment. But not very convenient emptying the garbage container causes complaints from some consumers.
22L model effectively cleanses carpets, surface of furniture and floors from the pet hair. This lightweight model has a large volume of garbage canister and an elongated hose (8ft). But a small weight (15lbs) reduces its steadiness on the surface.
The portable NV350 Pros is also equipped with a Never Loses Suction technology, has improved steering and a good sealing. Disadvantages are practically absent.
Compact Light NV 100 Pros has Never Loses Suction technology and minimum weight in this series. Model has a motorized brush for carpets and a capacious garbage canister with convenient emptying.
The model uses cyclonic filtration. But, a too short hose slightly limits its capabilities.
Freestyle SV1106 is very effective for cleaning parquet.
Weight of Navigator SV1106Pros is only 11 lbs. This model has an adjustable speed. Battery life time is 17 minutes, and charging lasts about 5 hours.
A low height of brushes and its rotation in the vertical plane provide convenient cleaning even under low furniture. Unfortunately, this model has a relatively high noise level and short service life of quite expensive battery.
Rocket series
These lightweight models with small dimensions have modern stylish design.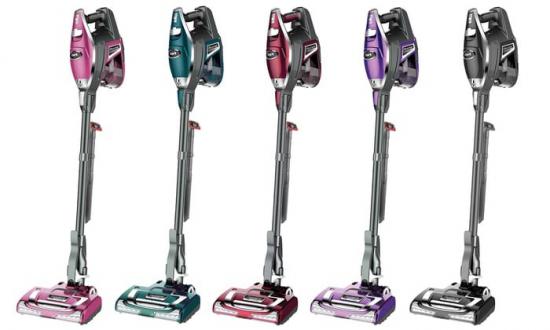 This very popular series contains seven models, each of which has features.
Rocket HV382, HV300 Pros, Deluxe Vacuum HV310 and HV480 Pros
HV382 is a very versatile model. High power and a good kinematic scheme provide high-quality cleaning the any surface type and very easy movement. LED Backlight of floor surface, a long powercord (30ft) and light weight (9.9lbs or 4.6lbs for handheld modification) are very convenient during cleaning.
Unfortunately, the brush roller requires regular cleaning due to the hair winding, the detachable canister is filled quickly enough, and the wall mount is missing.
Rocket HV300 Pros is very economical, but has a less efficient filtration system.
Compact HV300 has small weight, a relatively low suction power and a small capacity of canister for garbage. Therefore, it's convenient for cleaning a small rooms.
Deluxe Vacuum HV310 is considered one of the most effective models due to two speed modes of brush rotation.
Capacious canister for garbage of the compact and relatively cheap HV310 is very easily emptied. This model provides high power regardless of the filling degree. Unfortunately, this vacuum is not suitable for delicate cleaning, for example, curtains or plush upholstery.
HV480 Pros uses improved cyclonic filtering that significantly reduces the clogging filters. It also has improved steering, LED backlighting and a motorized brush. The lack of height adjustment is a small drawback of this model.
Rocket HV320 Pros, HV321 and HV322
Ultra lightweight HV320 Pros also supports a constant power. Transformation into a handheld version is very simple and convenient. Model has an increased volume of canister for garbage and a storage compartment for accessories. The low speed of brush roller rotation, the absence of HERA filter and indication of the filling level of detachable canister are small drawbacks of this model.
HV321 with increased capacity of the canister for garbage and constant suction power has low weight and noise, LED Backlight for floors and hinged steering. It easily converted into a handheld model. Unfortunately, its steadiness on floor is low. In addition, cleaning the carpets with a long pile requires physical effort.
The lightweight HV322 also uses improved hinged steering and has an excellent kit, including a two speed motorized brush with choice of optimal mode for carpets or hard surfaces. Low steadiness, small volume of a detachable canister, manual cleaning the filters and absence of automatic rewind of a powercord are its small lacks.
Rotator series
These models to some extent are an intermediate option between the multifunctional Navigator and compact Rocket.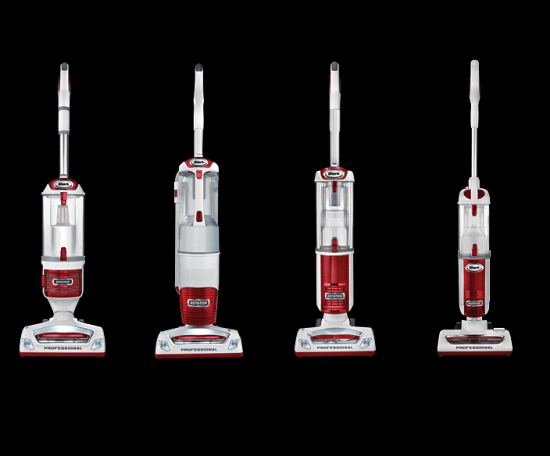 Powered Lift-Away TruePet (NV752) repeatedly received awards in different categories. Compact motorized brush is adjustable.
NV 752 Pros is great for cleaning hard-to-reach places due to improved steering and LED backlighting. Anti-Allergen Complete Seal technology cleans the air from allergens by 99%.
NR 96 with Rotator Powered lifting mechanism is the first model in the Lift-Away Canister series.
NR 96 Pros has Anti-Allergen Complete Seal technology that is based on reliable sealing the canister for garbage.
Model has Light Lift-Away function. Improved steering provides excellent maneuverability when driving in narrow aisles. The controls are located very conveniently. This model has a low noise level. Its weight is only 10.3 lbs. But the fixation of accessories is quite tough and requires some physical effort.
NV 500 Pros uses cyclonic technology, providing constant high suction power.
Air cleaning is based on a washable HEPA filter. Unfortunately, the choice of a non-optimal operation mode is sometimes the cause of winding the hair and wool on the nozzle rotor.
NV 400 has an excellent rotary steering system that provides excellent maneuverability near furniture.
NV 400 has a 12ft hose and a 30ft power cord. They provide a 42 ft of cleaning radius. The large capacity of canister for garbage, quiet operation and LED illumination of the surface are additional advantages of this model. Unfortunately, the model does not have a battery.
Conclusion
Most Rotator models are heavier and more expensive compared to Navigator vacuums. This is due to the design of canister for garbage, a wider nozzle and some additional functions (cleaning the edges, cleaning the long pile, etc.). Rocket models are very light, use a battery and are ideal for cleaning a small room or car interior.
Generally, today Shark vacuums successfully compete with other popular brands.