As known, Miele & Cie KG is one of the oldest German companies. Its history lasts almost a century and a half. Initially, the company produced various separators. Since then, the company's trademark practically has not changed.
The first vacuum under this brand appeared in 1927.
Today more than 40 countries have Miele representative offices on their territory. The company's products appeared on the US market in 1983. Production facilities are concentrated mainly in Germany, where company has eight factories. Another two factories operate in Austria and the Czech Republic.
This company specializes in the production of household appliances. Its range includes electric cookers, burner panels, microwave ovens, vacuum cleaners, washing machines, etc.
Miele brand belongs to the segment of high-end devices. Therefore, almost all products under this brand also belong to the top level. Unfortunately, they also have a very high price.
Today, household appliances improves very quickly, actively using the latest innovative technologies. The rapid spread of intelligent technologies and Wi-Fi-control in many devices confirm this trend. Of course, devices without these functions quickly lose competitiveness compared to new models. On the other hand, the use of digital technologies in a vacuum is quite exotic. Of course, they are fully present in robotic models, but hardly relevant in the traditional vacuums. Probably, long-term reliable operation is a more significant advantage for these devices. But, of course, the choice of the optimal balance between reliability, quality, price and the availability of new digital technologies depends on the individual preferences of the consumer.
But, of course, Miele vacuums have all traditional technologies at a very high level. Today Miele C3 Marin Canister Vacuum Cleaner is one of the best vacuums.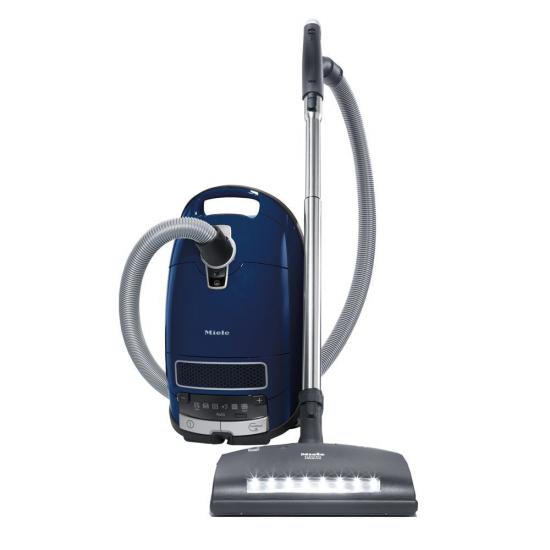 Main innovative technologies
This list of innovative solutions in this model includes the following.
Powerful innovative 6-speed motor with adjustable speed
This vacuum uses powerful 1200 W Miele Vortex motor that provides very high suction power. Moreover, the model has blades with an extension to the hub, similar to an air compressor. This design optimizes airflow and improves overall engine efficiency.
Oily ball bearings, perfectly balanced parts and an improved suspension provide an extended service life that reaches 1200 hours. By the way, this value exceeds most even industrial engines. Perhaps, therefore, the company gives an unprecedented 7-year warranty on this electric motor.
Additionally, foot pedal provides very conveniently adjustment of power level. It switches over in manual mode or automatically. In fact, this option provides the selection of the optimum mode for each surface type, including floor, carpet, plush coating, etc.
Innovative brush with backlight
SEB236 Electro Premium Powerbrush has LED backlight for illumination of the surface before vacuum.
This brush has a 5-step height adjustment.
Multilayer filtration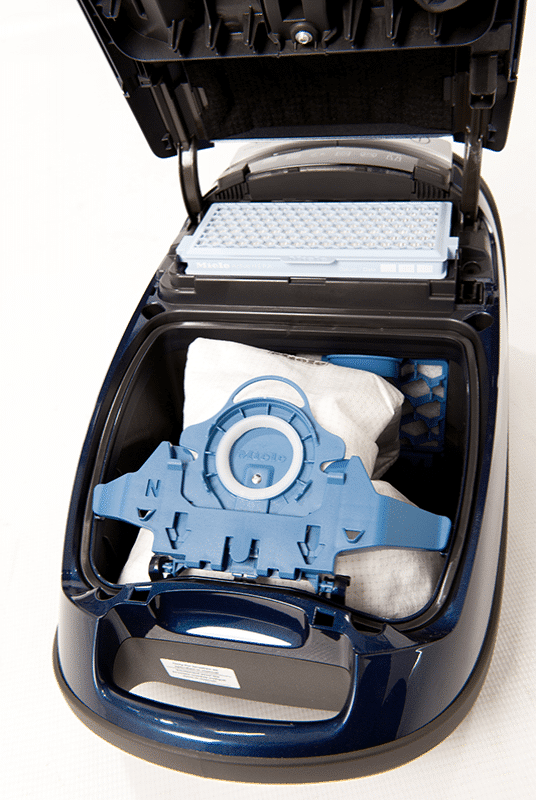 At first, air cleaning is carried out with the help of AirClean Bag, then air passes through secondary electrostatic filter and special filter.
The filtration system also uses the AirClean SF-HA 50 HEPA filter that corresponds to the HEPA 13 specification. Today, it's the best fine filter that cleans air from allergens at 99.99%. It's replaced approximately once a year. Degree of its pollution is controlled automatically. Timestrip provides an indication of this parameter.
Optional Active AirClean Exhaust Filter uses a thick layer of activated charcoal to remove foreign odors. It's located between two Super AirClean filters.
Main innovative solutions
SBB300-3 Parquet Twister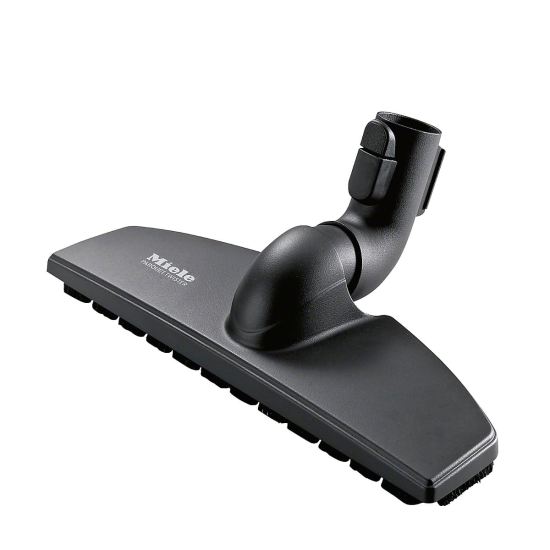 Design of this nozzle ensures its rotation in the vertical plane by 180 degrees. This function is very convenient when cleaning the surface under low furniture.
Maneuverability
Three swivel castors provide high maneuverability during cleaning. The vacuum can easily be rotated on the spot by any angle.
Miele Sealed System
Miele Sealed System ensures the air-tightness of the system to improve suction performance and reduce noise during operation.
Silence Setting
This series uses a complex and effective soundproofing system that significantly reduces noise levels during operation. Special Silence Setting is designed to select the optimum mode with a minimum noise level at the required suction power.
The model also provides a sided cord rewind, has a storage compartment for accessories and Telescopic Stainless Steel Wand that extends the cleaning radius to 36 feet.
In general, the consumer properties and high quality of the Miele C3 Marin Canister Vacuum Cleaner quite correspond to its rather high cost. This model will help solve the problem of high-quality cleaning for many years.
p>Today, Miele vacuum cleaners successfully compete with other popular brands.
This video perfectly illustrates the usability and functionality of Miele vacuums.