Eureka Vacuum Cleaner Company was founded by Fred Wardell in 1909 for selling vacuums. Initially, it did not have production capacity and sold devices from other manufacturers. The first Eureka 1 vacuum was developed in 1910.
The company could not use the function of a motorized brush, because Hoover already patented it. Therefore, Eureka used a high-speed electric motor with a powerful fan. This technical solution provided very high suction power.
In 1922, the company developed a very successful model called Eureka 9 that was much cheaper than Hoover models. Its design corresponded to the style of that time.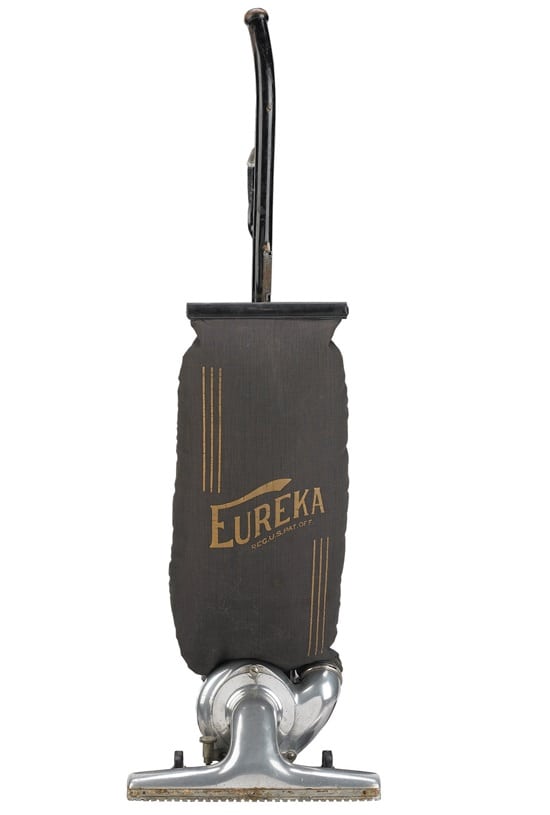 This model was very popular at that time. The volume of its sales reached 2 million by 1927.
But the Great Depression caused the great problems in company.
In 1945, Eureka has teamed up with Williams Oil-O-Matic. This company produced oil heaters and refrigerators. The company name was changed to Eureka-Williams Corporation.
In 1953 and in 1959 the company twice changed owners and its name. Finally, in 1974 Swedish AB Electrolux bought this company and changed it`s name to Eureka Company. The last renaming occurred in 2004. Today, it`s called Electrolux Home Products Division. It integrates office functions to support all Electrolux vacuums in USA. Thus, Eureka is one of the brands of the famous Swedish manufacturer.
Innovative technologies
Today, Eureka produces a wide range of vacuums, using the latest innovative technologies in their models. Probably, many consumers have heard about AirSpeed and SuctionSeal technologies in modern vacuums.
AirSpeed technology minimizes the number of bends in air duct. In fact, this design uses only two smooth tubes. As a result, minimal resistance increases the air flow through the vacuum.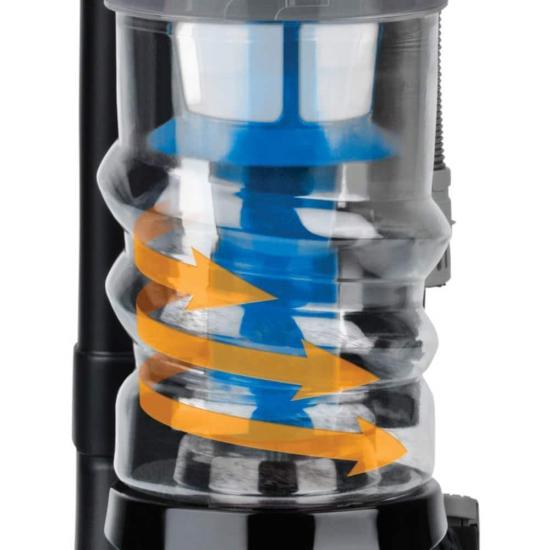 The minimum air path provides a significant increase in suction power. Practically all modern Eureka models use this principle.
SuctionSeal Technology uses All-Surface Suction Plates that increase the concentration of air flow and, consequently, suction power.
Automatic adjustment of them height ensures a constant tight contact with the surface, increasing the efficiency of its cleaning.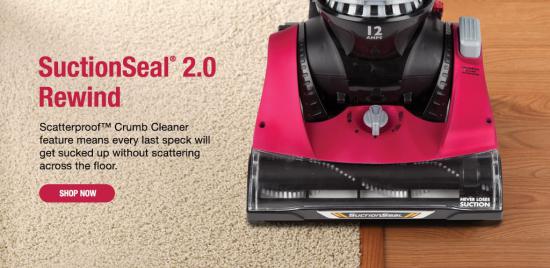 Eureka As One Bagless Upright Vacuum (AS2113A)
Today, a large number of Eureka vacuums have a high popularity among consumers. But, of course, Eureka As One Bagless Upright Vacuum (AS2113A) is one of the most popular.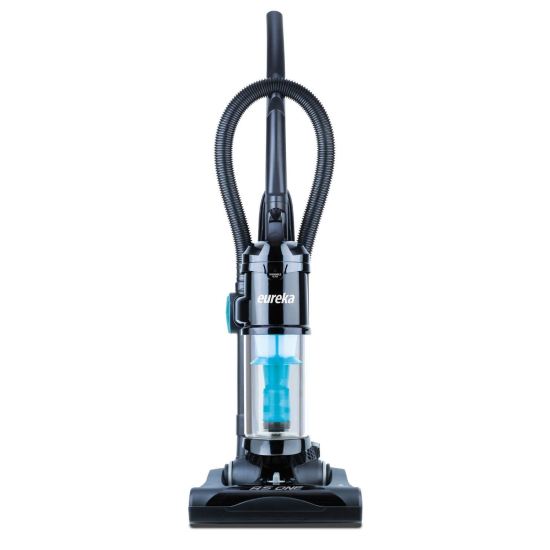 First, AS2113A has the lowest price in the Eureka AirSpeed series.
Secondly, this compact model weighs only 8 lbs. Of course, the vacuum uses AirSpeed Technology, has a washable filter and a large number of different accessories.
Moreover, it has 10 amp motor. Of course, this is not the most powerful engine for upright models. But AirSpeed Technology significantly increases its efficiency, providing a sufficiently high suction power for cleaning carpets, even with a long pile. Additionally, main brush has a 5-step height regulator for cleaning carpets with different pile lengths.
AirSpeed Airflow Control Switch provides airflow control. This function switches the air flow rate between main brush and the hose.
Moreover, Quick Dial Switch provides direct suction of garbage from the floor into wand with the help of attachments.
PROS:
– lowest price in this series;
– Easy To Set-Up;
– Quick Dial Switch;
– AirSpeed Technology;
– AirSpeed Airflow Control Switch;
– lightweight;
– washable filter;
– low brush height is convenient for cleaning under low furniture.
CONS:
– relatively high noise level;
– cord length is only 19 ft;
– reduction of cleaning quality along the edges of carpet.
Generally, today Eureka vacuum cleaners successfully compete with other popular brands.
This video demonstrates the usability and functionality of Eureka NEU182A PowerSpeed Lightweight Bagless Upright Vacuum Cleaner 2019.