Despite the quarantine, CES 2021 did an excellent job of its task, presenting the main innovations of the past year. Traditionally, robot vacuums, innovative smartphones, and TVs have been in the spotlight.
But electronic gadgets have not gone unnoticed either. For over a decade, the digital revolution has driven the rapid expansion of this segment. Of course, only a small fraction of them achieve marketing success, but some of them become bestsellers. This year was no exception and the companies presented many interesting new products.
Renowned gaming accessories manufacturer Razer Inc presented the innovative Project Hazel smart mask is made from transparent, waterproof plastic.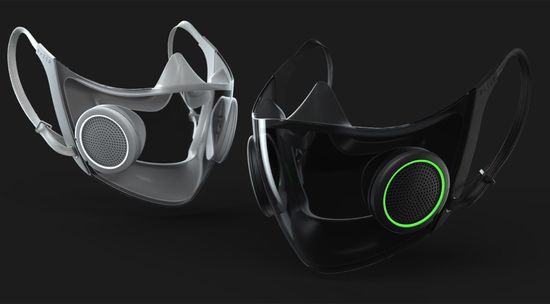 It has a transparent screen with built-in filters, использует Razer Chroma RGB lighting technology, VoiceAmp technology with built-in microphone and amplifier, two valves with active ventilation (fresh air circulation), and integrated antibacterial UV light. According to the company, Project Hazel meets the American N95 standard, filtering out at least 95% of airborne viruses.
In addition, colorful auto backlight and the transparent design provide visualization of facial expressions of interlocutors in the dark.
Analogue Pocket
Analogue Inc has announced the new portable gaming console. As known, Analogue Inc. is an American company headquartered in Seattle, WA. This company was founded in 2011 by Christopher Taber. Today it has offices in USA and Hong Kong. Analogue designs, develops and sells video game hardware.
The new Analogue Pocket is compatible with 2,780 Game Boy, Game Boy Color and Game Boy Advance games. In addition, it supports non-emulated Game Gear, Neo Geo Pocket Color, and Atari Lynx.
Analogue Pocket uses a 3.5-inch LCD screen with Ultra XGA (Ultra Extended Graphics Array) resolution (1600 x 1400) and Gorilla Glass protection.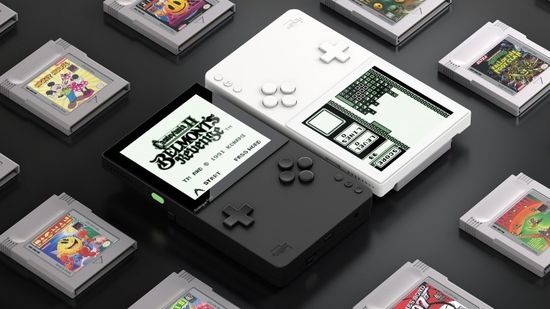 By the way, this resolution is 10 times higher than the original resolution of games. Synchronization with other devices provides multiplayer mode. 4300mAh battery provides a runtime of 6-10 hours.
In addition, the melody synthesizer in the gadget can generate melodies using a PC. The developers are positioning it as a tribute to portable gaming. The pre-order price of the gadget is $ 200. Probably, Analogue Pocket will be popular among middle-aged gamers nostalgic for simple but wonderful games of their youth.
Hydropower Bluetooth Shower Speaker
The renowned Ampere Computing company based in Santa Clara, California, has unveiled the innovative Hydropower Bluetooth Shower Speaker. The gadget will be a great solution for music lovers who prefer to take a shower to their favorite music. The device can be easily attached to the shower of any design.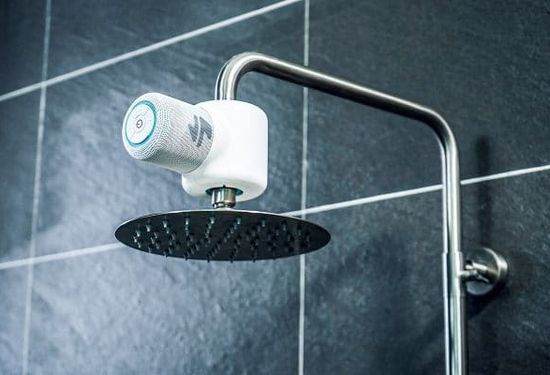 The elegant solution to the problem of its power supply is a matter of slight admiration. The developers have equipped the gadget with a mini hydroelectric power plant that generates electricity under the influence of running water.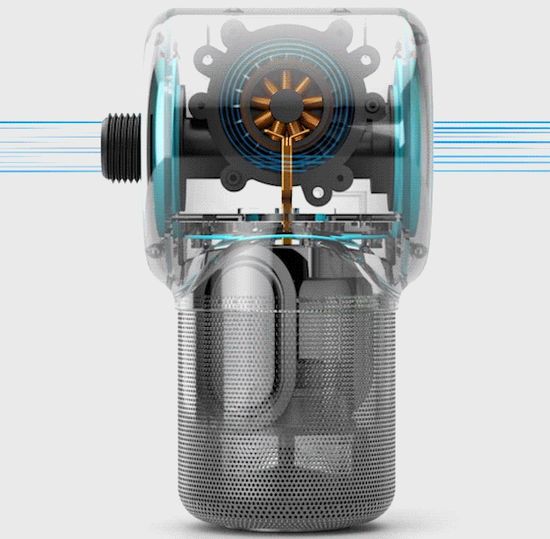 Perhaps, over time, such generators will replace traditional electrical wiring in showers and toilets? Its price ranges from $ 60 to $ 100 or more. The video demonstrates this wonderful gadget.
BreaThings Bulo
BreaThings Co, Ltd was created several years ago with the support of Samsung Electronics. Bulo gadget has been developed since 2018. Translated from Korean, this name means "not to grow old."
The company is positioning the device as a smart breathing training assistant. With app smartphone, it monitors the dynamics of your lung volumes/capacities.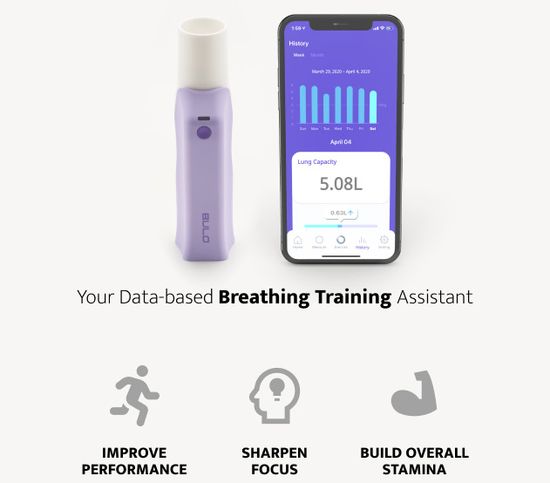 In addition, the app offers several lung training exercises and calculates their estimated biological age. Taking into account the quarantine, the foresight of Korean developers commands respect. The gadget cost slightly exceeds $ 100.
GoSun Flow
GoSun Flow is a new product from GoSun Inc, Cincinnati, Ohio. This company successfully develops solar technologies for cooking, cooling and lighting. In fact, GoSun Flow is a solar powered water purifier.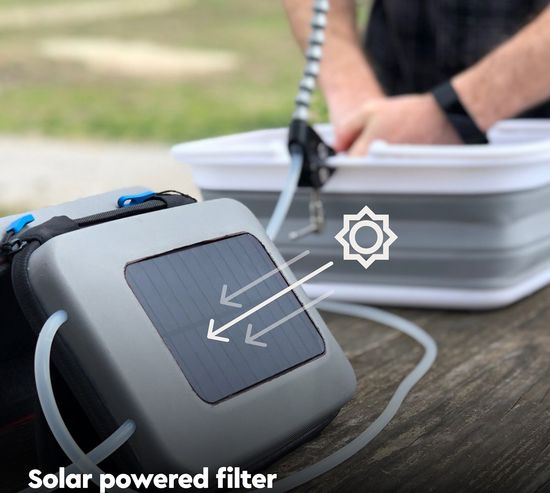 Of course, this practically inexhaustible source of clean drinking water is indispensable for tourists. In fact, it only requires a source of untreated fresh water, from which water enters the device through a hose. The pump provides a head of purified water, which is enough even for taking a shower. Weighing 2.75 lb (1.25 kg) and priced at $ 200 (€ 165), the device provides 6 hours of runtime. The video demonstrates GoSun Flow.
Lexon Oblio
Lexon Oblio is a 10W wireless charging station with built-in UV sanitizer.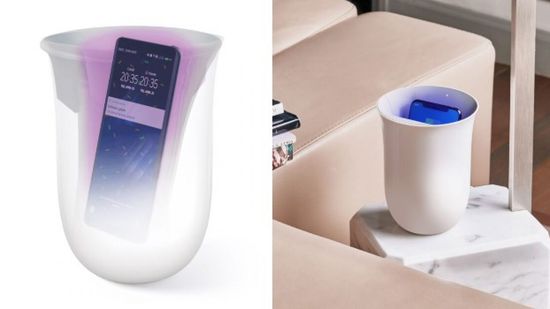 Probably, additional antibacterial protection is very important for many.
The device complies with the Qi standard (Wireless Power Consortium or WPC standard for inductive transmission of energy up to 4 cm) and is compatible with most models that support wireless charging. According to the company, the charging time does not exceed 3 hours. Its price is around $ 95 (€ 79).
Loftie clock
Loftie wellness company, New York, has been successfully developing and selling simple consumer electronics for the home since 2018.
Device is a multifunctional smart alarm-clock with built-in nightlight, which includes an alarm-clock, a media player, a Bluetooth speaker, a generator of various white noise options, and a breathing exercise instructor.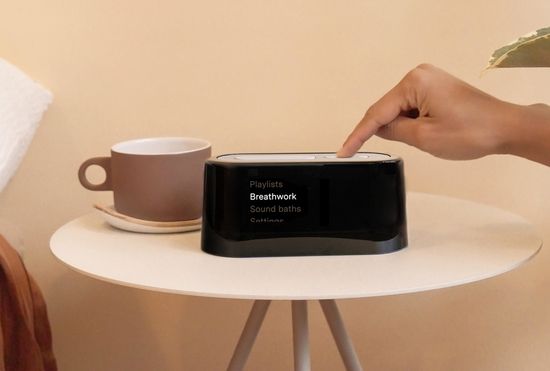 The gadget uses a two-phase alarm system. According to the developer, scientifically calibrated white, brown, and pink noises improve sleep. Loftie app creates personalized sleep data and suggestions to optimize it.
What's more, cloud-connected Loftie supports connections to over 600 other services (like Philips Smart Bulbs) on IFTTT. Its price is $ 165.
Additionally, the company offers a model for both iOS and Android without using the app.
Netgear WiFi 6E Nighthawk RAXE500 Router
The ultra-modern 3-band Nighthawk RAXE500 supports 6 GHz but costs $ 600.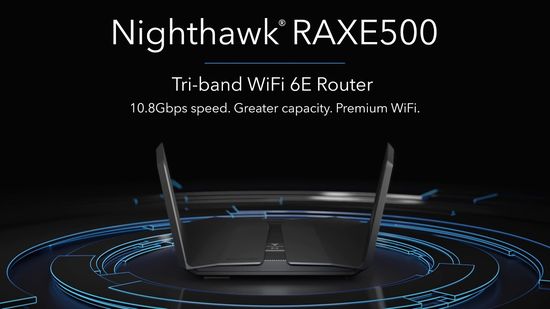 As known, WiFi 6E is the standard for an extension of Wi-Fi 6 or 802.11ax. Additional 1200 MHz of spectrum in the 6 GHz band provide 14 additional 80 MHz channels and 7 additional 160 MHz channels. But today it's clearly redundant due to the lack of WiFi 6E-enabled devices.
Conclusion
Traditionally, the companies have not disappointed consumers by unveiling a wide range of new smart gadgets at CES 2021.
GoSun Flow is indispensable for travel, Hydropower Bluetooth Shower Speaker is ideal for music lovers, Razer Project Hazel mask, BreaThings BULO assistant, and Loftie Clock smart alarm-clock will help you take care of your health, Analogue Pocket will remind gamers of their youth, Lexon Oblio makes charging easier, and Netgear WiFi 6E Nighthawk RAXE500 router opens up new perspectives.