Probably, the Gaggia brand is familiar to most coffee lovers. The company was founded in 1948 by Giovanni Achille Gaggia, who 10 years earlier received a patent for the first prototype of the modern espresso machine. This device used high pressure water instead of traditional steam to make espresso. Passing under pressure through the compacted ground coffee, hot water ensured its extraction.
Until the 70s, companies offered only commercial models. But since 1977, Gaggia began to design and manufacture the household espresso coffee makers. Of course, modern models bear little resemblance to their prototypes. Today they have evolved into fully automatic devices with a built-in grinder, dispenser, milk frother, touch display, pre-instelled programs, smartphone remote control, etc.
Unfortunately, in the late 90s the company ran into financial problems. As a result, in 1999 Gaggia was bought by the Italian Saeco company. In turn, 10 years later, it was bought by the Dutch company Philips. As a result, the eminent Dutch company today designs, manufactures and markets coffee machines under the Philips, Saeco and Gaggia brands. But Gaggia coffee machines are produced on a separate production line. Despite some differences, they use identical engineering solutions and technologies.
The Gaggia Accademia 2022 Edition (RI9781/01) is the latest luxury automatic espresso machine by this company. Today, the price of the new version ranges widely from £ 1,800 (~ $ 2,150) to $ 2,900. In fact, it's a significantly improved version of the very popular Gaggia Accademia (RI9702/03 or 1003380) model, which has been successfully competing in the market for many years. Today it costs $ 1,400 and continues to be in demand. But time does not stand still, and many aspects, including design, screen, controls, pre-programs, etc, do not quite correspond to modern realities.
Gaggia Accademia platform
Both models offer the same features and use a nearly identical platform, including:
– 15-bar pump;
– double boiler (2 independent boilers reduce the waiting time between brewing making espresso and dispensing steam to froth milk);
– 350 g – bean hopper capacity;
– 1.6 ltr – water reservoir capacity;
– 14 – 15 shots – grounds discard container capacity;
– (3.0 in – 6.5 in) / (7.6 – 16.5 cm) cup height with adjustable telescopic coffee dispenser (coffee spout clearance);
– grinder with ceramic flat burr grinder (8 grind) levels + bypass doser for pre-ground coffee
(silence ceramic burrs prevent overheating and burning of coffee beans);
– integrated 0.6 ltr milk carafe and steam wand;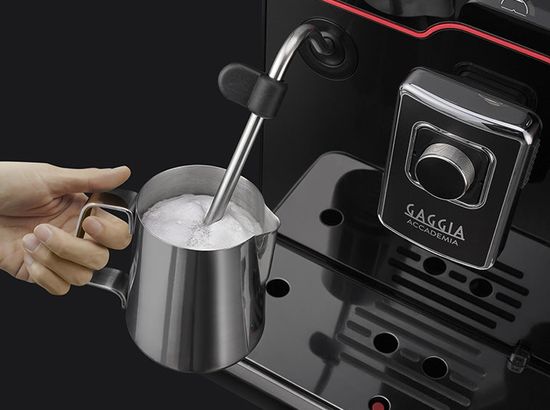 Options
– 'two cups' function grinds and brews a beverage twice in a row (dairy-free programs);
– 'cup warmer' – an active cup warmer up top with wake-up timer;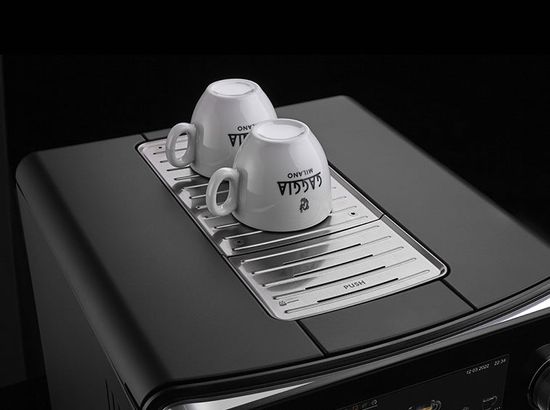 – Coffee Boost system – a second grinding cycle while maintaining your desired volume;
– Espresso Plus System;
– pre-infusion (pre-brewing).
Pre-infusion is the introduction of water at a low pressure (~3-5 bars), which increases to ~9 bars within seconds. It reduces carbon dioxide in the coffee cells, improving the extraction uniformity throughout the volume of ground coffee.
During the first few shots, Gaggia Adapting System optimizes pre-brewing depending on the coffee beans used.
Customization
– drink volume;
– strength setting (6.5 – 11.5g);
– temperature (low / medium / high);
– pre-infusion level (no pre-infusion / short / medium / long);
– Aroma Intensity or OptiAroma – amount of ground coffee per cup;
– 4 frothing level for milk-based beverages;
– 3 levels pre-brewing;
– coffee beans (8 grinder setting) / ground coffee;
– flow rate with Espresso Plus system.
Gaggia Accademia vs Accademia 2022 Edition
Gaggia Accademia RI970202 has a traditional design for the enter-level premium models.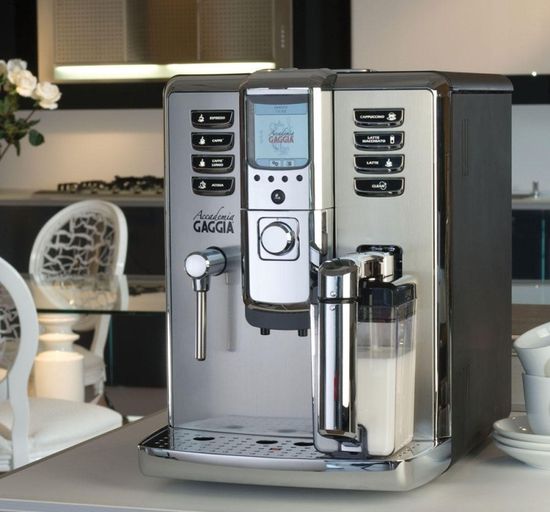 Gaggia Accademia 2022 Edition with the painted steel body and the black mirrored glass facade with backlit Gaggia Milano red stripe looks much more luxurious.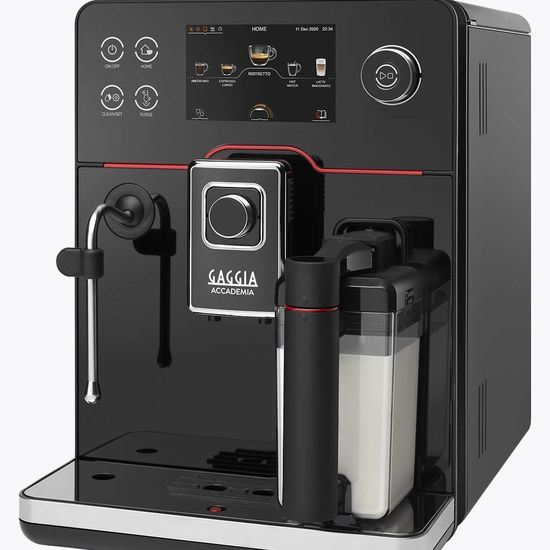 A large full color glass touchscreen 5-inches display with 3D icons and backlit buttons also fully comply with modern ergonomic requirements.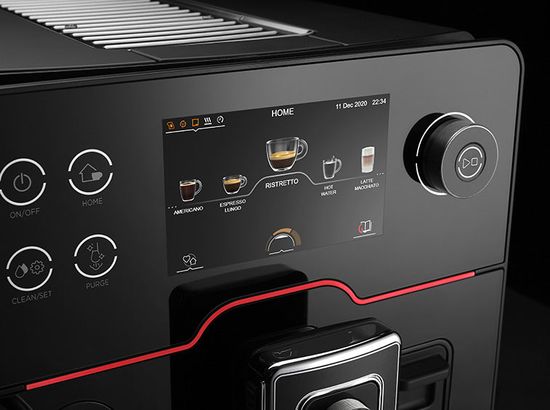 Espresso Plus System uses the central knob on the dispenser. It controls in real time the flow rate (regular / full-bodied / lighter coffee).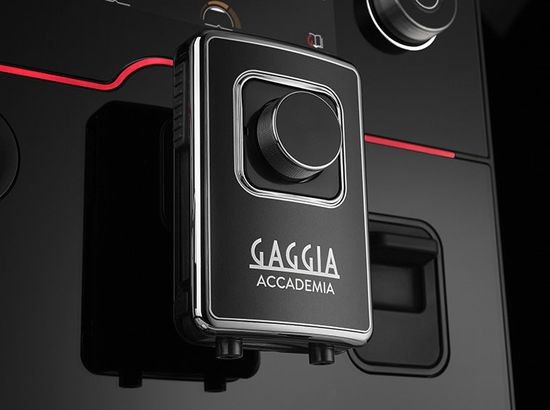 Of course, the number of specialty drinks has been one of the major improvements. Both coffee makers traditionally offer milk froth, hot milk, and hot water (195°F / 90°C for Black Tea and 175°F / 80°C for Green Tea).
Menu of both models contains espresso, espresso lungo, coffee, cappuccino and latte macchiato. But the new model additionally offers ristretto, cortado, macchiatone, melange, flat white, cafè au lait, caffèlatte, cappuccino XL, latte caldo.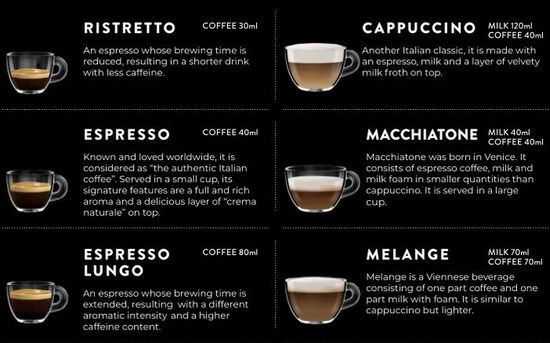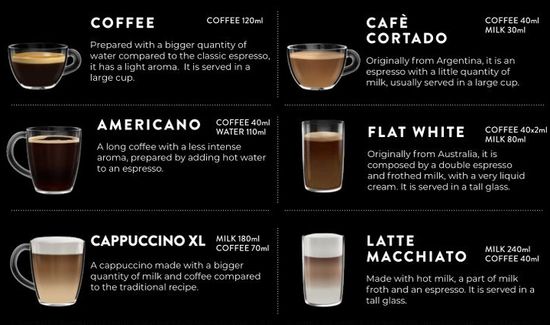 In total, the list includes 19 beverages and steam for Latte Art.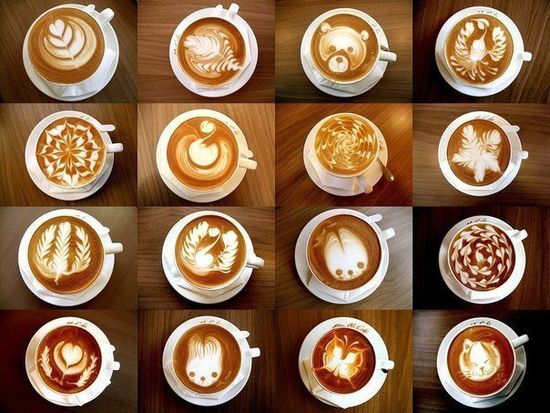 Of course, its range is inferior to last year's DeLonghi ECAM 450.55S Eletta Explore with 40 preset programs, but still impressive.
To be fair, most coffee lovers actually use only a few recipes. In addition, settings and user profiles quite effectively solve the problem of the assortment of automatic programs. For example, ristretto, espresso and espresso lungo differ only in adjustable volume (30g / 40g / 80g coffee). However, the number of 'One Touch' programs remains an important marketing factor. In addition, they really simplify the choice of drinks for novice coffee lovers.
Conclusions
Of course, the price is one of their main differences. Today, the Accademia 2022 Edition is offered at prices ranging from £ 1,800 ($ 2,150) to $ 2,900. The previous Gaggia Accademia costs $ 1,400. For this extra charge, Accademia 2022 Edition offers:
– additional ristretto, cortado, macchiatone, melange, flat white, cafè au lait, caffèlatte, cappuccino XL, latte caldo programs and steam for Latte Art;
– stylish design with black mirrored glass and stainless steel;
– full color glass touchscreen 5-inches display and backlit capacitive buttons;
– 4 customisable profiles (one profile can be designated as the default start screen);
– 3 vs 1 years warranty;
– 5 aroma setting + Coffee Boost (for a more intense coffee from 50ml);
– the 'on-the-fly' function supports adjusting the quantity of coffee/ milk and water during the brew cycle;
– professional steam wand.
Probably the wide range of 'One Touch' programs will appeal to the novice home barista who loves milk-based recipes. But it's unlikely that this bonus is adequate to a very significant difference in price.
Luxurious stylish design with modern controls are also a significant argument in favor of new items. But its assessment depends on individual preferences.
In fact, despite the identical name, the company offers a more expensive, higher-end model. Accordingly, the choice mainly depends on the budget.
But without regard to pre-programs and design, the previous Gaggia Accademia offers the best value for money. Perhaps the situation will change after the launch price is lowered.
This video introduces Gaggia Accademia 2022 Edition.