The popularity of these devices is consistently high for many years. Today, the market in abundance offers a variety of kitchen appliances with this function. For example, it is often present in multi cookers. But its implementation in a separate device provides maximum performance and functionality. Of course, the choice of the optimal model must meet the requirements of the consumer in terms of breadmaker functionality
Kneading dough, interrupt function, pizza and thick dough
Of course, almost all modern models support Kneading dough mode. It provides the kneading a dough for pancake, pies, dumplings, croissants, pizza, etc.
Interrupt function of bread baking provides using dough for other purposes. Of course, it's very convenient in many cases. For example, the dough for French bread is perfect for croissants, dough for rye bread is ideal for tortilla.
Kneading the pizza dough uses a special recipe based on traditional Italian cooking. In this case, the dough after kneading is laid out into form and is lubricated with sauce. Then, user adds ingredients according to personal preferences (olives, chicken, pineapple, sausage, seafood, cheese, etc.). Baking time is about 30 minutes.
Of course, different recipes use dough of different constitutions. For example, ravioli or dumplings require thick dough that is easily molded. Therefore, many models support this program.Ravioli and dumplings require dough thick constitutions because it's easily molded.
Jam making, cooking cake or charlotte and bread crust color
Jam making is activated after placing the berries or chopped fruit and sugar into container.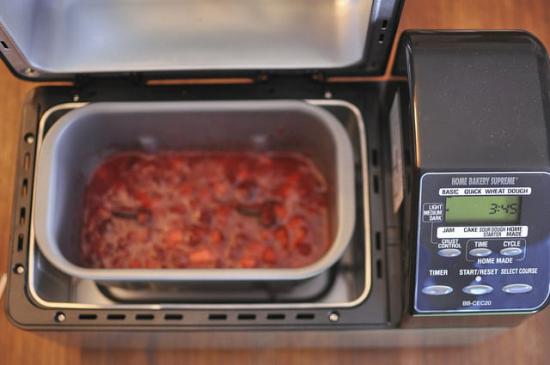 Cooking time of jam with a natural taste without preservatives varies from 1 to 2 hours.
Cooking cake or charlotte requires manual mixing of the ingredients. Then the dough is placed into a baking container, the surface of which is pre-coated with cooking paper. Approximate cooking time is 1 hour.
Many modern models support several variants of degree roasting brown. Usually, devices provide the light brown, dark brown or medium gradation. This function adjusts the temperature and duration of the last cycle that affect the crust color.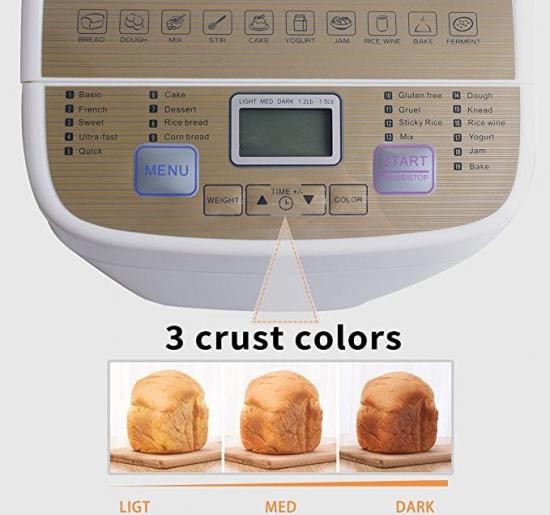 Mode of Turbo / Rapid Bake Button and keep warm mode
This mode reduces the cooking time. Turbo mode accelerates the cooking bread about two times by reducing the time of major stages (equalization of the temperature, kneading, dough rise, baking). But the taste and flavor of this bread is usually worse compared to the normal mode. Therefore, its use is advisable only in case of a limited time.
Keep warm mode keeps a high temperature of the finished bread during from 1 to 3 hours, depending on model.
Almost all modern models have a display. Screen displays the selected program, a current mode and time before operation end.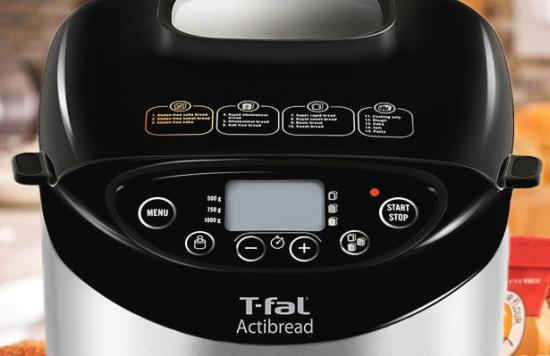 Additional functions
Special program saves the activated program in case of brief power outage. Typically, the time of saving program is 10 minutes. The device continues to perform the program after power is restored.
Dispenser provides automatic add of ingredients into dough, for example, raisins, nuts, dried fruit, chocolate, etc.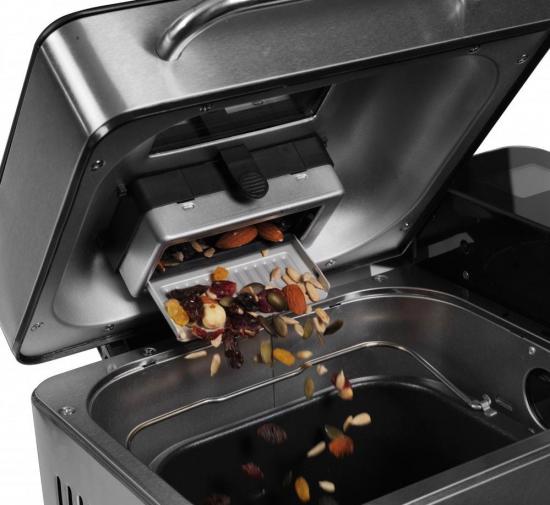 Additives are placed into a special container just before device activation. Dispenser at a certain time automatically adds them into dough. The video at the end of the article demonstrates the work of such a model.
Models without dispenser typically have the beeping function. In this case, the required ingredients are added manually at the right time.
Non-stick coating the form surface prevents bread scorching, simplifies its removing from form and its cleaning after baking.
Viewing window provides visual control without lid opening. It prevents the violation of temperature mode during baking.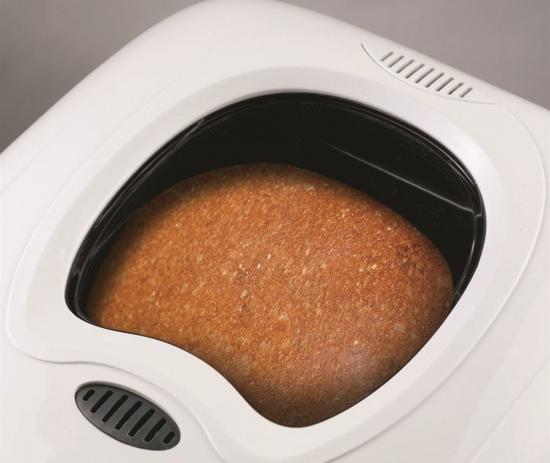 Delay start timer is very convenient for baking bread for breakfast. The standard cooking time is approximately 3-4 hours. Accordingly, the user must fill in the ingredients and activate the program at about 3 am. Of course, it's very inconvenient. Delay start timer solves this problem. The delay time varies from 10 to 13 hours for the different models.
Built-in scales simplify loading the necessary ingredients according to the recipe. Removable scales are particularly convenient.