As known, Anker Innovations is a Chinese electronics manufacturer based in Changsha, Hunan. It was founded in 2011 and specialized in the development of replacement laptop batteries to smartphone battery chargers, wall chargers, portable power, etc. The company has subsidiaries in Japan, Singapore, the United States, and the United Kingdom.
Today Anker offers products under several sub-brands, including:
– Nebula – portable video projectors;
– Bolder – power banks, charging cables, wall adapters, power strips, USB hubs, and torches;
– Soundcore (Zolo) – Bluetooth earbuds, headphones, and speakers;
– Eufy – smart home appliances, including security devices and very popular robot vacuums;
– Roav – car accessories;
– Karapax – phone cases.
Today, the Nebula line of projectors includes the Mars, Capsule and Cosmos series. Nebula Capsule with an extravagant Soda-Can design was introduced in November 2017.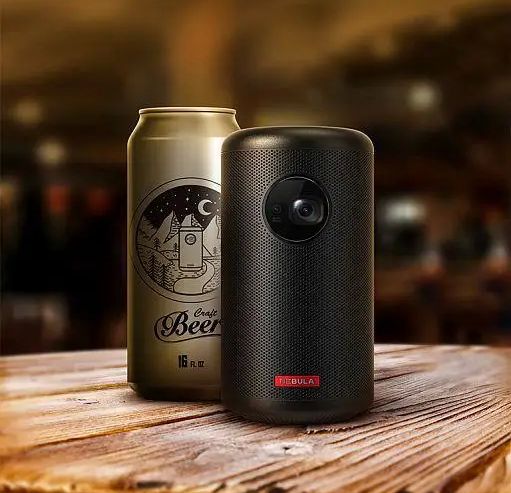 Soda-Can form factor perfectly matches the concept of portability and immediately became popular. This DLP projector costs ~$ 300 today, offering 100 ANSI lumen brightness, FWVGA (854 x 480) resolution, projection size up to 100″ and Android TV 7.1.
Adequately responding to the popularity of the new series, in September 2019 the company introduced Capsule 2. This model costs ~$ 500, provides 200 ANSI Lumen, HD (1,280 x 720) resolution, projection size up to 100″ and Android TV 9.0.
Finally, this year the series expanded to include 3 gen. Capsule 3 costs $ 750, provides 300 ANSI Lumens and Full HD (1,920 x 1,080) resolution, 500:1 contrast, projection size up to 120″ and Android TV 11.0. In addition, new outdoor portable projector supports Dolby Digital, Google Assistant, Chromecast, offers WiFi, Bluetooth, autofocus, auto keystone, and has 2.5H built-in battery.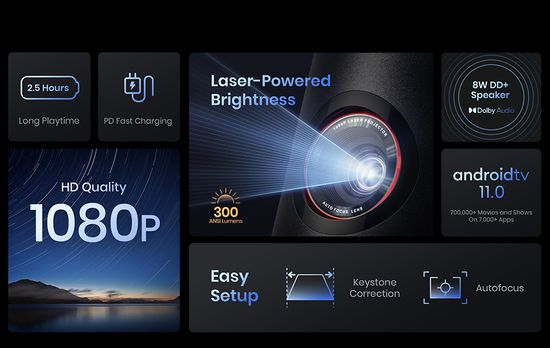 Picture modes
Model has 0.23″ DLP (Digital Light Processing) imaging chip with native HD (1,920 x 1,080) resolution and provides brightness of 300 ANSI Lumens.
For reference, the Society for Motion Picture and Television Engineers (SMPTE) standards recommend 300 ANSI Lumens for image up to 90″ diagonal. But, of course, comfortable brightness depends on individual preference. In the evening or in a dark room, Capsule 3 provides acceptable brightness for the image up to 70″.
The projector has 3 pre-setting picture modes, including Standard, Movie, Game and Custom mode. It offers adjustments for contrast, color saturation, sharpness, color temperature (Cool, Normal or Warm), gamma (Normal, Dark or Bright) and wall color (seven options).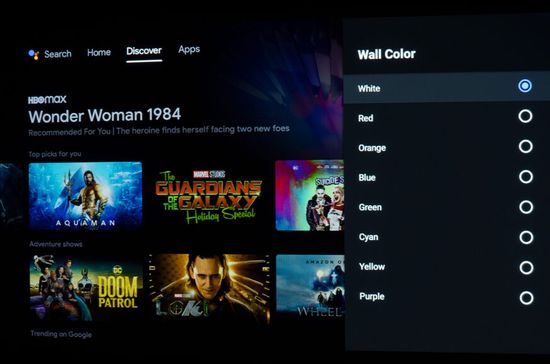 The brightest Custom Mode with default settings (Wall Color -White, Color Temp – Custom, Gamma – Normal) provides just over 340 ANSI lumens. The Standard mode offers an ideal compromise between brightness and color balance. Its brightness is just over 300 ANSI Lumens. Less bright Movie mode provides ~ 240 ANSI lumens and is warmer. The least bright Game mode is available in the menu only with HDMI sources (gaming console, PC, etc). In this mode, the projector brightness is reduced to 125 ANSI Lumens. Disabling MEMC motion-smoothing and keystone feature in this mode reduces input lag to ~ 23 ms for 1080p@60Hz, and up to 30 ms for 4K@60Hz, which is enough for casual games. In other modes it exceeds 100 ms. Unfortunately, the preset modes have color shifts. However, lowering the sharpening and contrast settings and changing the color temp to Cool solve this problem.
In addition, the model offers the same settings in Custom mode for 1080p SDR and 4K HDR input, which is not always optimal.
Key Features
The projector is equipped with a quad-core 1.2GHz ARM processor, dedicated graphics accelerator, 2GB of RAM and 16GB of solid-state storage space.
Android TV 11.0 software supports receiving wireless casting streams from PC, apps from CNN, SkyNews and local channels to Kanopy, Prime Video, and YouTube. Android-based Entertainment Home page provides selection of apps, input and battery's charge level control.
Unfortunately, the model comes without a preloaded Web browser. However, installing any convenient TV browser yourself is not difficult.
Video content is supplied via HDMI. The projector's web page offers a link to the Netflix app installation instructions, but it's time-consuming.
The audio system with Dolby Digital decoding offers several sound modes and a Custom mode with bass/treble adjustments. Despite the ultra-compact design, the built-in 8W speaker provides crisp sound. In addition, 3.5mm stereo output, HDMI port with eARC support and Bluetooth provide connectivity to any external soundbar. Finally, the projector can be used as a Bluetooth speaker for other devices.
The Capsule 3 also offers frame interpolation for smoothing motion, which is convenient, for example, for live sports. But its use can create a soap opera effect in movies.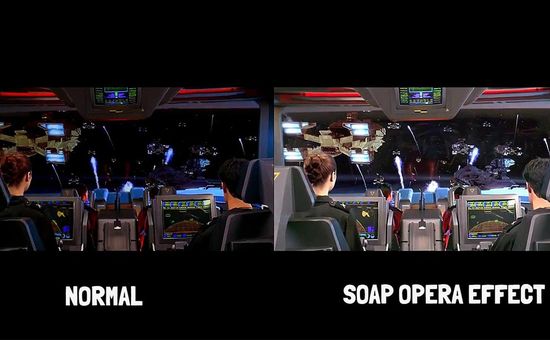 Switching to battery power reduces brightness. However, Full Power mode maintains the brightness level, but reduces battery life from 2.5 hours to 1.5 hours. For reference, its discharge time reaches 8 hours in Bluetooth Speaker mode.
Traditionally for single-chip technology, the Capsule 3 can show rainbow artifacts along the outline of objects.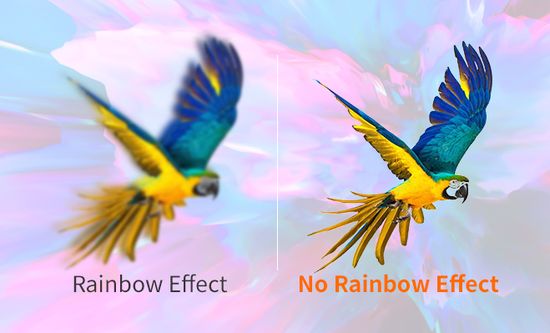 But this problem occurs only in some scenes with sharp color transitions.
Conclusion
Pros
– ultra compact design.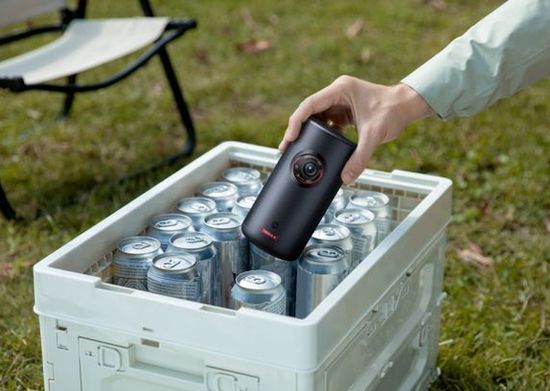 – ALPD 3.0-based (Advanced Laser Phosphor Display) Laser Forge light engine (laser phosphor) with a 14-watt blue diode laser;
– 120″ screen size;
– HDR10 tone mapping;
– Android TV 11.0;
– supports 4K (downconverts the 4K to 1080p);
– 8.0W internal speaker;
– 2.5H built-in battery;
– auto-focus and auto keystone;
– Dolby Digital + Google Assistant + Chromecast + WiFi + Bluetooth.
Cons
– no authorized Netflix app;
– 300 ANSI Lumens is not enough for ambient light viewing;
– not compatible with Wi-Fi 6 or 6E networks;
– no 3D support;
– low brightness in Game mode;
– no preloaded Web browser;
– pre-calibration 'out-of-the-box' is not optimal;
– no image shift or a zoom lens.
As known, this year the company introduced a new outdoor Anker Nebula Mars 3. Priced at $ 1,050, it uses LED light engine, offers 1,000 ANSI Lumens brightness and 1080p resolution. Models in this series can hardly be positioned as 'pocket'. For example, Mars 3 weighs 9.9 lbs (4.5 kg). Capsule series offers ultra portable pico projectors. In particular, Capsule 3 weighs only 2.1 lbs or 900 g with dimensions 83 x 83 x 170 mm. Of course, the ultra compact design significantly limits their specs, including, for example, brightness. But maybe that's not very important for having a good time in the backyard with a barbecue.
Anker Nebula Capsule 3 is a head-to-head competitor with the Xgimi Halo+. It's twice as bright, but larger, heavier, and comes without a battery.
This video introduces the new ultra-compact Anker Nebula Capsule 3 Laser projector.