As known, Krups and Jura coffee machines traditionally compete with each other in the upper price segment. Typically, models under these brands have high reliability, stylish design, innovative technologies and high quality of assembly and materials. Of course, they have quite high price, but their consumer properties fully fit of this level.
Krups EA8050 Compact Espresseria
This model belongs to the middle price segment. Compact Krups EA8050 has a traditional design.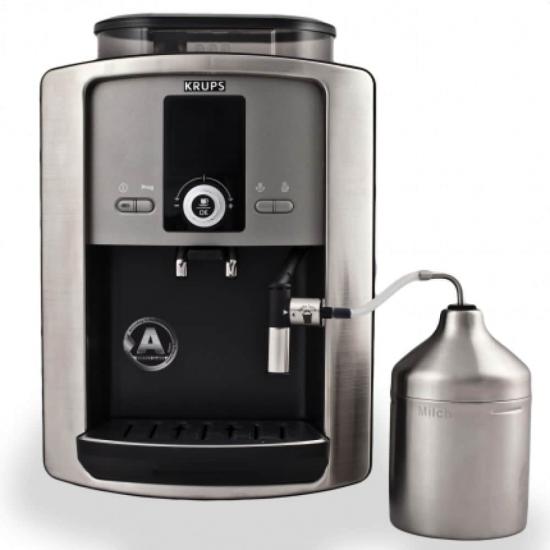 Of course, the taste of the finished coffee essentially depends on the water quality. Therefore, model has a special very effective filter for water.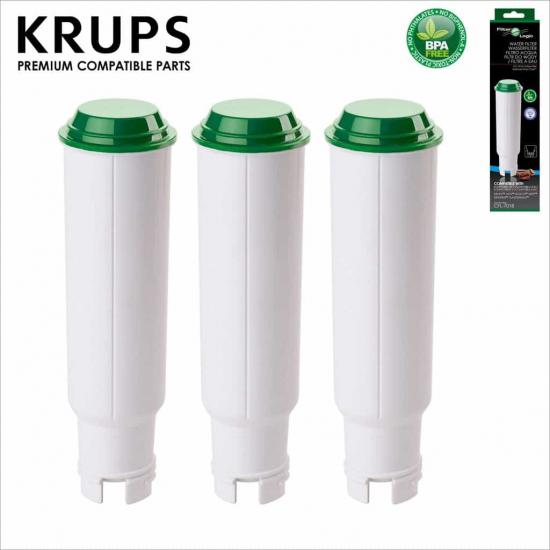 It provides water softening and delays many harmful impurities. In particular, the filter cleans water from chlorine by 85%. Its operation uses principle of ascending flow. Moreover, the device filters water for each new portion at the time of its suction by pump.
The water container holds 1.8 liters that, of course, is lot for compact model.
The built-in coffee grinder provides adjustment of the grinding degree. But model can also use ground coffee.
A capacious container for coffee grains is designed for 275 grams that exceeds the same parameter even in many full-size models.
The adjustable dispenser height is convenient for using cups of different heights. A special container for milk is intended for making cappuccino and latte.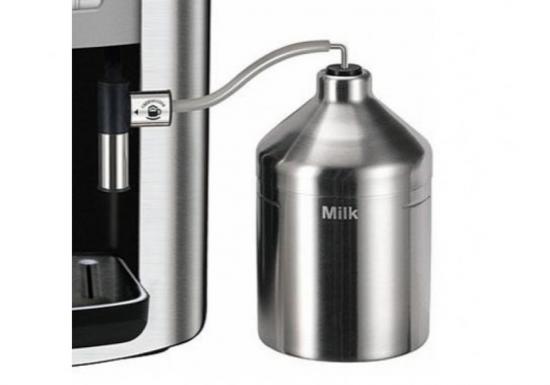 Pressing the button activates the suction of milk from the container, heating and mixing. Milk foam or hot milk is automatically fed into the cup.
The large bright display is very comfortable.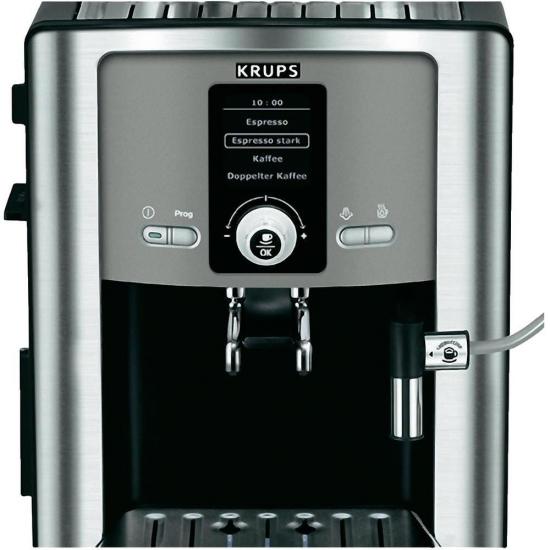 Jura ENA 3 Ristretto
The Swiss Jura brand does not need a presentation. Products of this company for many years enjoy a deservedly high reputation. ENA 3 Ristretto is a compact model from this manufacturer.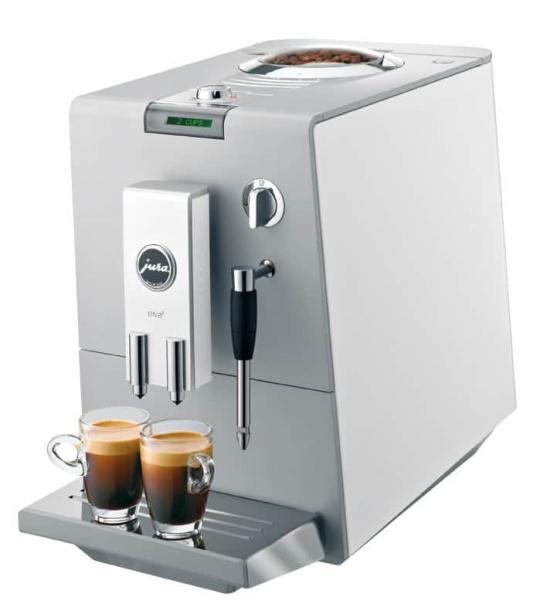 Its width is less than 10 inches that is very convenient for a small kitchen. Compactness is the main advantage of this model.
Control is also very simple and convenient. A reliable rotary switch and a text display with color indication provide control and the choice of the required mode.
Swiss engineers have achieved very low levels of energy consumption. Patented technology reduces energy consumption to zero in standby mode.
The model has a water filtration, system of preliminary wetting to enhance taste and aroma, and forms a warning about the need to replace the filter.
Unfortunately, the container capacity for water is only 1.1 liters. However, this is normal for a compact model. The container holds 125 grams of coffee beans. The built-in grinder provides three grinding degrees.
Jura ENA 3 simultaneously prepares two cups. The dispenser height varies from 65 to 111 mm that is convenient for cups of different heights.
The coffee strength and brewing temperature are regulated. In particular, the brewing temperature has two preset values.
The video shows auto descaling with Jura cleaning tablets.