Nescafe Dolce Gusto Piccolo
Capsular Nescafe Dolce Gusto Piccolo coffee machine fully corresponds to its name and is a very compact model. The Italian word Piccalo translates as Small or Miniature. Its dimensions are only 15 x 8 x 10,7 inches. Control is very simple and intuitive. The instruction is almost unnecessary. The preparation time of the drink is less than one minute.
The model has unique design in the form of a penguin.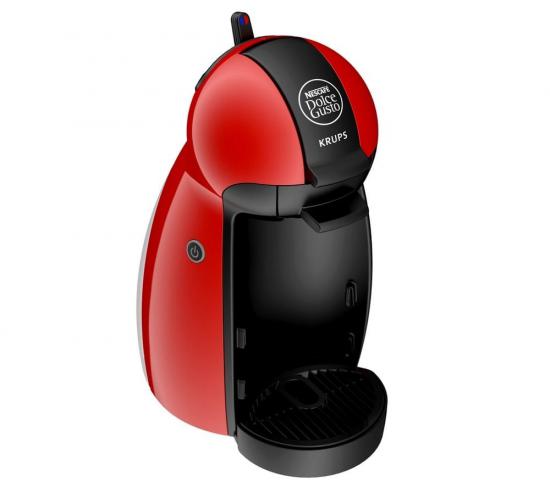 This coffee machine is available in several colors.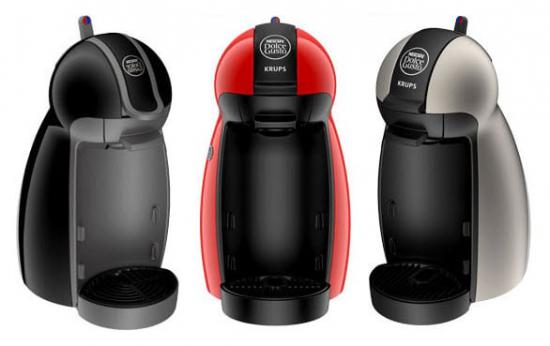 Unfortunately, the model can only use Nestle Dolce Gusto brand pods. But today the range of Nestle pods is very diverse and easily accessible.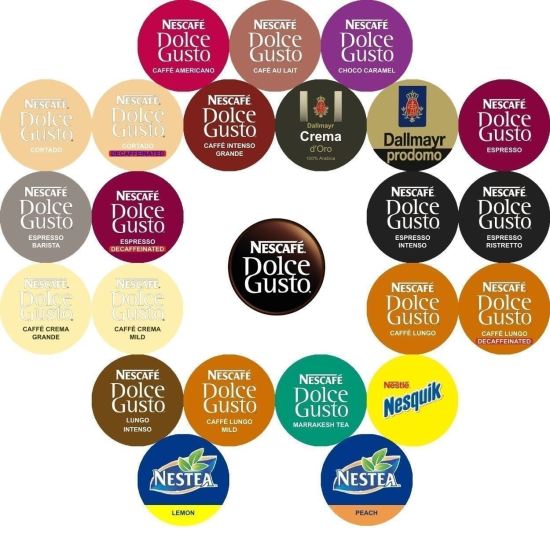 The device prepares espresso, espresso Intenso, cappuccino, latte macchiato, Lungo, chokochino, mocha, Cortado, Americano, coffee-Grande cream, cocoa-drink Nesquik and even ice cappuccino in cold mode.
The power and pressure of the model is 1500 watts and 15 bars, respectively.
Model automatically turns off after 5 minutes after stopping. The height of stand for cup is adjustable.
PROS:
– compactness;
– distinctive design;
– adjustable platform height;
– wide choice of drinks;
– quick preparation of espresso drinks;
– simple and convenient control.
CONS:
– volume of drink does not exceed 8 ounces at a time;
– model uses only Nestle Dolce Gusto brand pods;
– too small water container and its uncomfortable refilling.
The video at the end of the article demonstrates the capabilities of this model.
GAGGIA Syncrony Logic RS
Italian GAGGIA Company is one of the leading manufacturers of coffee machines. Today, it offers several series of its models. The range includes coffee makers for home use and professional coffee machines for cafes and restaurants. GAGGIA Syncrony Logic RS belongs to the Synchrony Logic series. Coffee machine uses almost all modern innovations, providing excellent functionality.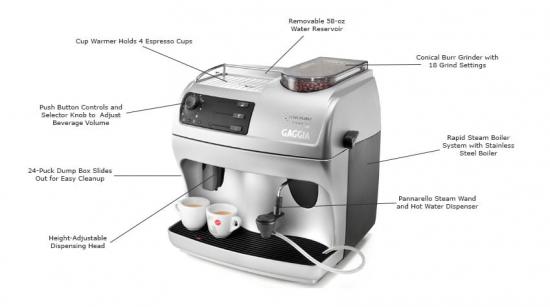 This model has a very good price / quality ratio.
Removable design of the brewing block and water container is one of its advantages, providing simple and convenient care.
The volume of the water container is 1.7 liters.
The capacity of the built-in coffee grinder with adjustable grinding degree is 350 grams of coffee beans.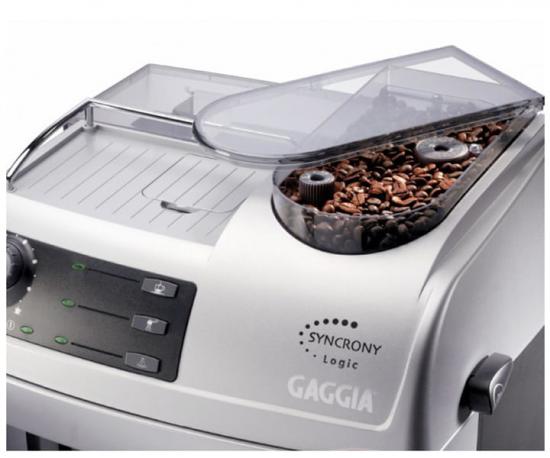 A removable waste container is designed for 18 coffee portions.
This coffee machine simultaneously prepares 2 cups of espresso. Coffee strength is regulated. But the preparation of cappuccino is not automated.
The steam Panarello Wand has three steam channels, ensuring the rapid creation of a luxuriant milk foam. Improved frother design with a cyclonic chamber provides a milk temperature of up to 150В° C. Most other models do not provide this feature.
The rotating stand significantly improves usability. The adjustable dispenser height is convenient for cups of different heights. Automatic self-cleaning and descaling greatly simplifies the care.
PROS:
– relatively low price for a fully automatic model;
– easy to clean;
– excellent milk frother;
– several customizable controls;
– one-touch control;
– swivel base.
CONS:
– fully plastic casing;
– Eco mode is absent.