Oreck Corporation has been developing and producing household appliances for more than 60 years. As a result, today the company offers a wide range of products, including various types of vacuum, air purifiers, etc. Oreck Corporation was founded in 1963 by American entrepreneur David Irving Oreck. Probably, many people saw him in Oreck commercials.
After the war, Oreck got a job in RCA Company as a wholesale distributor. But, after 17 years of work in this company, he became the general manager of sales . It was David Irving Oreck promoted in the American market such products as washing machines, microwave ovens, black and white and color TVs.
Originally, Oreck Corporation was founded to sell vacuums by mail. Company bought from Whirlpool the development of one of the compact models of a vertical vacuum cleaner, whose weight was only 8 ft. The model is the prototype of the first Oreck vacuum. These vacuums very quickly became popular because of the high demand for lightweight compact models that were in demand by the owners of hotels. Even today Oreck vacuums are often used in hotels around the world.
Today, Oreck vacuum cleaners mainly use components from factories in China. But the final assembly, tuning and testing is done in the assembly factory that is located in Cookeville, Tennessee.
Since 2003 Oreck Corporation belonged to American Securities Capital Partners and heirs Oreck. But in July 2013, TTI bought Oreck Corporation. As known, today TTI owns such brands as Hoover, Dirt Devil, SEG, etc.
Probably, many consumers know such popular models under this brand as Oreck XL Upright Vacuums, Element Pro and Silver Pro Series 2.0, Gold Pro and Platinum Pilot Pro Series 2.5, Platinum HEPA, full-size Quest Pro cassettes, etc.
RS Swivel Steering Bagged Upright Vacuum (LW1500RS)
Of course, the company's lineup is regularly updated with new vacuum cleaners and 2017 was no exception. Company proposed innovative RS Swivel Steering Bagged Upright Vacuum (LW1500RS) that belongs to popular Oreck Magnesium series.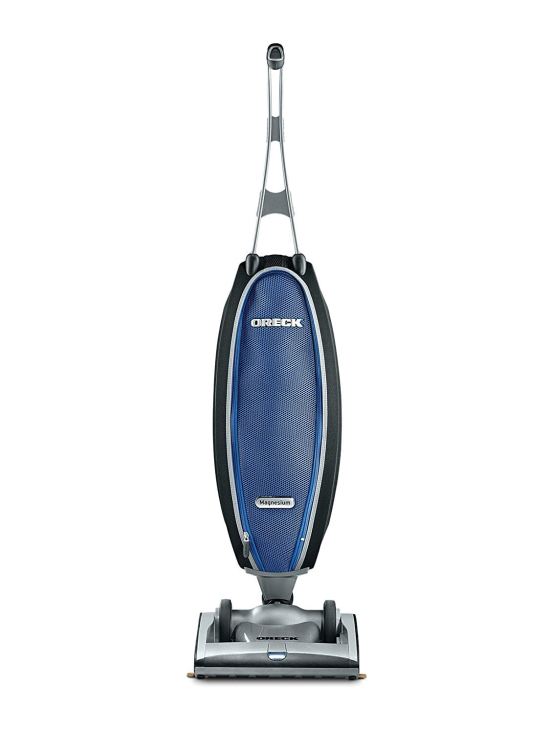 Video at the end of the article shows the features of this series.
Innovative Swivel Steering mechanism and wheels with large diameter provide excellent maneuverability and patency of the vacuum.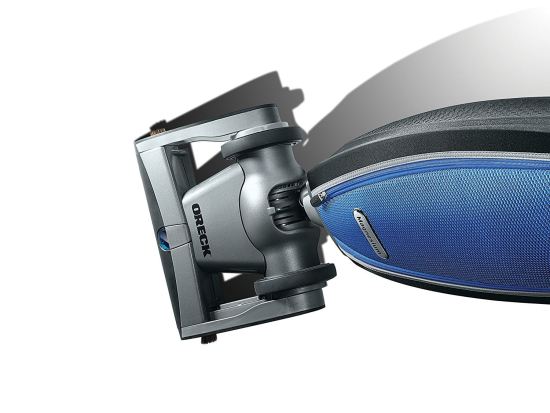 The swivel mount provides a tilting angle in the range of 0° to 90°. Of course, this option greatly simplifies cleaning under low-profile furniture.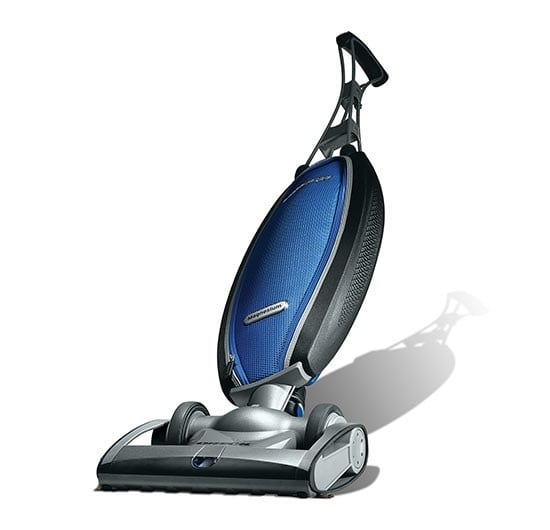 Moreover, the improved brush effectively cleans the edges of the carpets.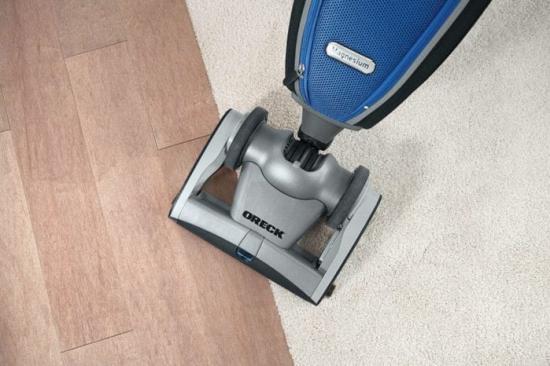 Adjustment of the suction power level uses convenient and simple regulator on the handle.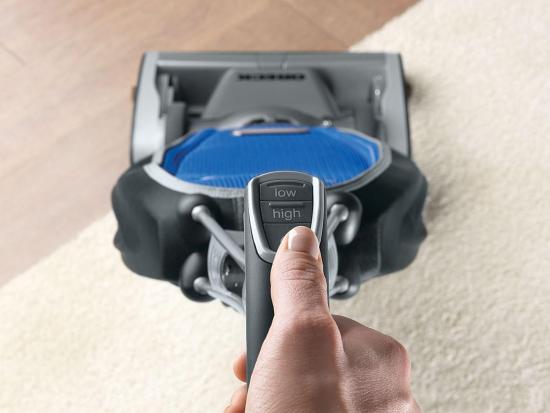 Additionally, a powerful motor and efficient transmission ensure an unprecedentedly high rotational speed of the brush that reaches 7,000 RPM.
This model uses HEPA filtration that captures up to 99.97% of particles with a size of 0.3mm and higher.
Saniseal System provides an easy replacement of the bag.
Twin LED Headlights are very convenient for visualizing the surface during cleaning.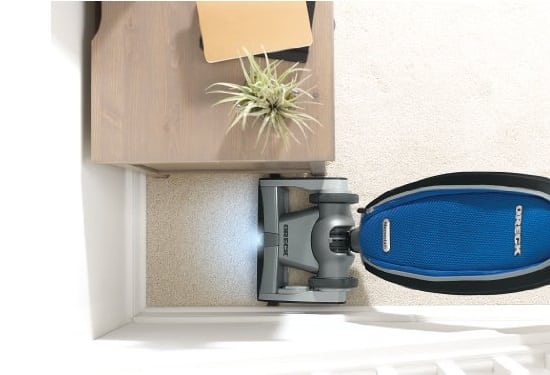 The LW1500RS weighs only 7.7 pounds and claims the title of the easiest vacuum cleaner in its category. Weight reduction became possible due to the use of a magnesium frame. Today this material is the lightest.
This model uses the "dirty air system" that provides higher air flow (CFM) due to the reduced distance between the fan and the brush. This improves the cleaning quality of long-pile carpets, but is not very suitable for delicate cleaning.
A 7-year limited warranty is the best proof of the manufacturer's confidence in the quality of its products.
Advantages and disadvantages
PROS:
– unique and very effective Swivel Steering Design;
– very low weight;
– brush rotation speed reaches 7, 000 RPM;
– HEPA Inner Bag;
– convenient power adjustment when choosing the optimum mode for different types of surface;
– 7-year limited warranty;
– excellent maneuverability;
– cord length is 30 ft;
– Twin LED Headlights;
– usability due to the Saniseal System.
CONS:
– high price;
– this model is ineffective for cleaning curtains, upholstered furniture or cobwebs on the ceiling due to the use of a too powerful "dirty air system";
– relatively high noise level.
Generally, today Oreck vacuums successfully compete with other popular brands.