Today Panasonic offers several popular bread makers. But the choice of the optimal model depends on several values.
For example, the number of automated programs varies in modern models from 3 to 30. Of course, they expand the functionality, but increase the cost of the device. But, the power also directly affects the price and cooking duration. It usually varies from 450 to 800 W. Of course, the cost and usability also depend on additional functions. Today this list contains delayed start, saving the program in case of power outage, warming-up of ready-made dishes, automatic dispenser for adding yeast, nuts and other ingredients in the cooking process, etc.
Panasonic SD-YD250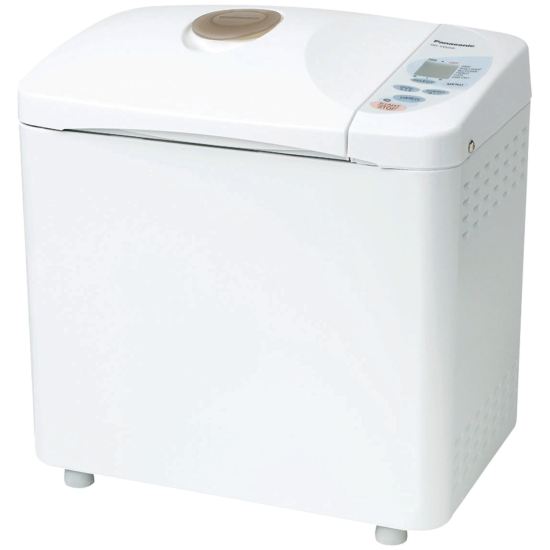 Probably, today this model is one of the most popular. Capacity of its bowl reaches 2.5 Lb. Moreover, model provides three sizes of loaf. Additionally, control uses a large and bright LCD and several touch buttons. This display provides simple and convenient selection of any from the six available kneading modes.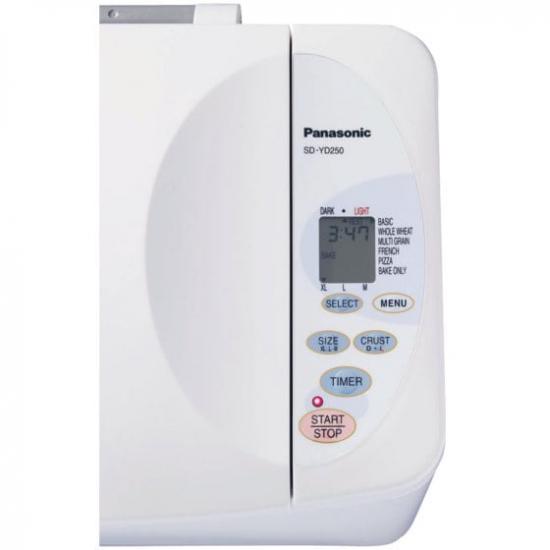 The model supports a delay start on 13 hours. Moreover, SD-YD250 also automatically adds the yeast according to the cooking recipe.
Non-stick coating the inner surface has a very high quality. Handle ensures a convenient removal of the finished bread.
Pros:
– very simple and convenient care;
– choice of three loaf sizes;
– function of automatic mixing and kneading the dough;
– yeast dispenser provides an automatic addition.
Cons:
– too large and heavy;
– delay timer does not allow dough options;
– too large bread height is uncomfortable for sandwiches;
– bread without gluten is not available;
– lack of visual control during baking;
– only one service center for the whole US;
– no custom programs.
Panasonic SD-ZB2512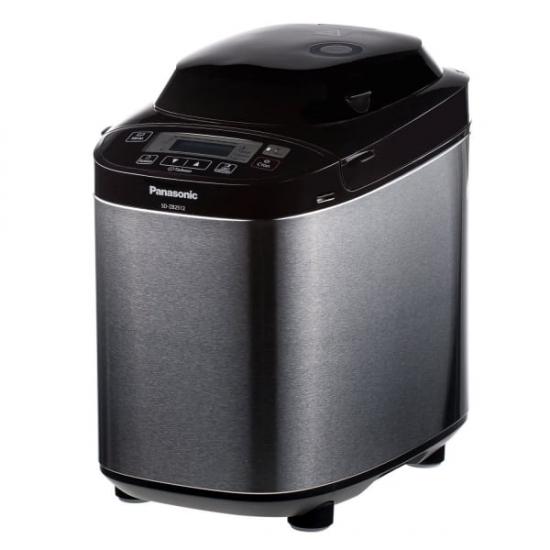 Of course, Panasonic SD-ZB2512 belongs to the premium class. For example, this model has very durable and reliable stainless steel case. Its design fits perfectly with almost any interior. But, unfortunately, metal too well keeps fingerprints and is more difficult cleaned compared to plastic. However, the company offers a similar SD-ZB2511 model with a plastic housing.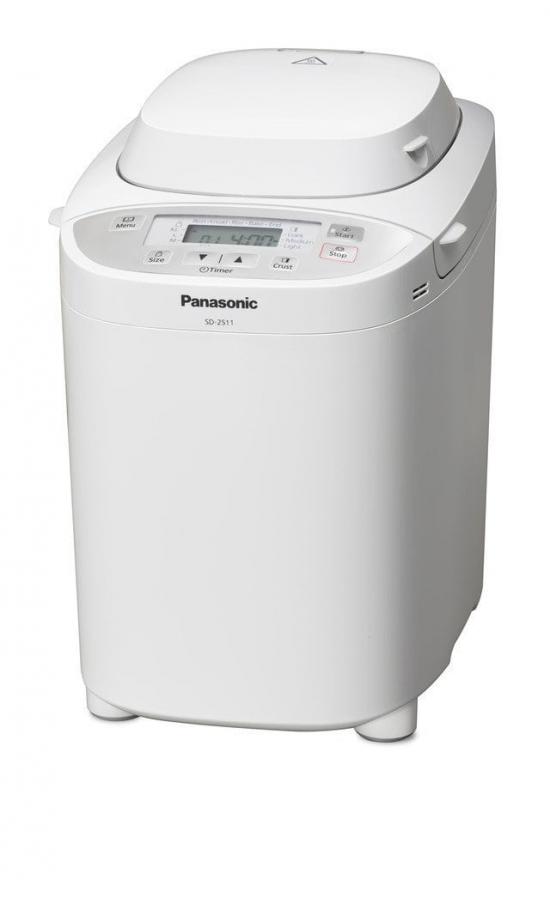 It`s cheaper by about 10%.
Panasonic SD-ZB2512 kneads twelve types of dough and bakes fourteen types of bread, including rye bread. The device provides a high-quality uniform kneading. The bowl with special protrusions further improves the mixing all ingredients.
Automatic programs provide cooking the various desserts using fruits and berries. Several programs are designed for baking bread with a low content of yeast and bread with a filling. SD-ZB2512 provides bread baking with a weight of 1.3, 1.7 or 2.2 lb. The model has a crust color adjustment. High-quality effective non-stick coating is resistant to micro damages and scratches.
Two dispensers are an essential advantage of this model. One dispenser is used to add yeast, and the second is for the addition of various ingredients. This makes it possible to mix the yeast with the dough just before baking in the delayed start mode. Such an algorithm shortens the fermentation time of yeast.
The large display menu is simple and intuitive.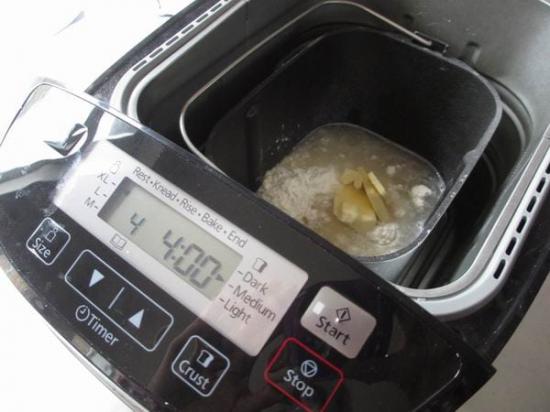 The power of the device is 550 W. The maximum duration of the timer is 13 hours. This model provides warming the finished bread within one hour. Fast baking mode significantly reduces cooking time, but is accompanied by increased energy consumption.
The features of this model are perfectly demonstrated on the video.