The innovative trend of using the Wi-Fi connection touched the segment of coffee makers. Air conditioners, TVs and other home appliances with this option have long been traditional. Now this function appeared in the coffee maker. SkyCoffee Redmond M1505S is the first model with support Wi-Fi connection.
Of course, this solution is revolutionary for coffee makers. But it requires a special app on the smartphone.
The app runs the required program and activates almost all modes of operation. Of course, filling of water, loading coffee into the container and installing the cup are done manually. But all automated processes can use commands via smartphone.
Of course, any additional comfort has its price. Therefore, the M1505S refers to the premium segment and has an appropriate cost.
The black plastic case has stylish shiny metallic inserts.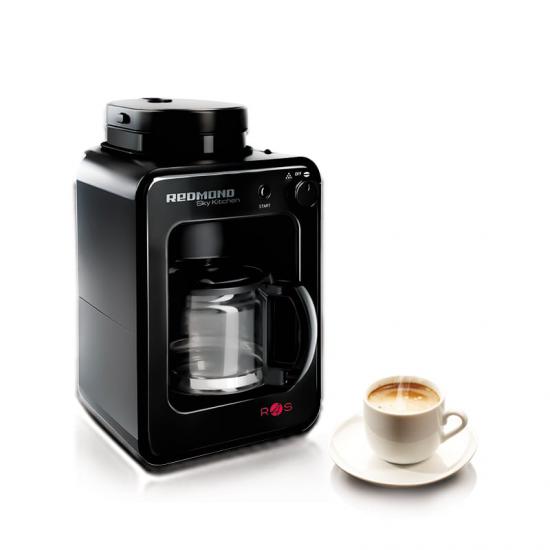 This drip model has a power of 600 W, which ensures a fairly fast making coffee. For example, making the 0.5 liters of coffee from ground coffee lasts only 6 minutes and 20 seconds.
Design
The device contains several basic elements:
– housing with electronics, rotary coffee grinder, water container and metal plate for heating;
– metal filter;
– cover with a filter and a valve for steam discharging;
– removable working section with a container for grinding and brewing coffee;
– jug for a ready-made drink.
Sufficiently capacious jug of heat-resistant glass ensures the preparation of four cups.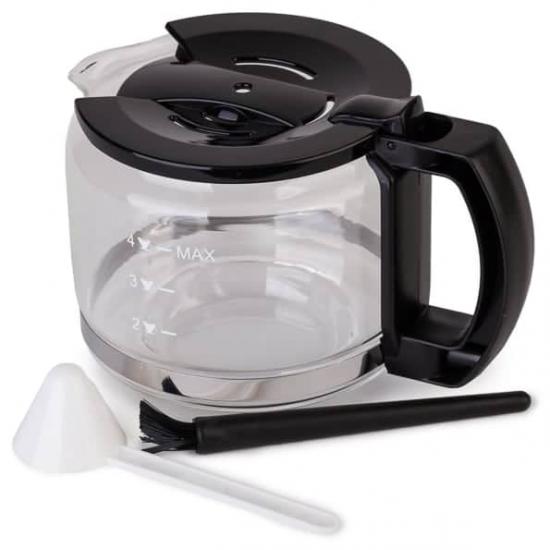 The reusable metal filter is washed under running water.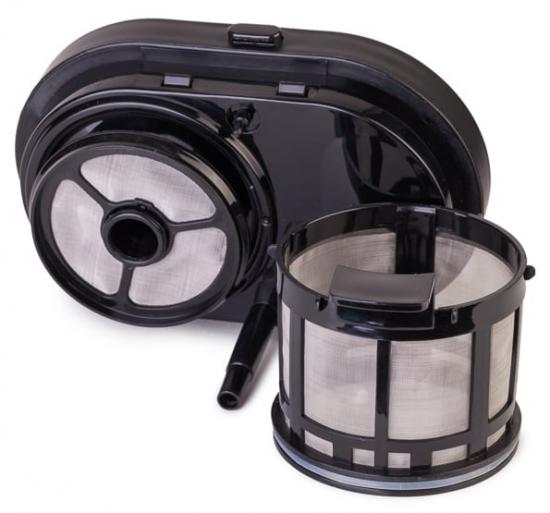 Only single button and dial provide very simple control and mode selection for ground coffee or coffee beans.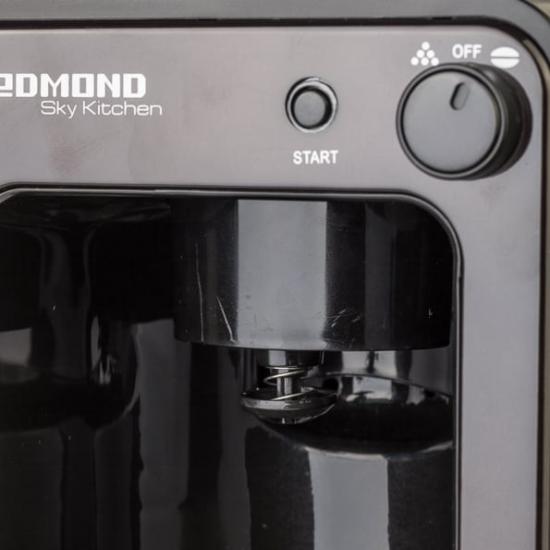 Ready for Sky app works under Android 4.3 and higher or iOS 7.0 and higher. Data transfer uses Bluetooth 4.0 protocol.
Of course, the quality of the coffee grinder fully corresponds to the premium level. It also works under the control of Ready for Sky app. Unfortunately, setting the maximum grinding time of the built-in coffee grinder has a limit of 60 seconds.
This model prepares coffee according to any available recipe. The heating mode of the cups is activated after end of operation and works for the next 6 hours. The 1505S has auto shut-off.
The device generates a notification of the current status and readiness of the beverage and transfers it to the smartphone.
Pros:
– simplicity of control;
– remote control;
– permanent metal filter.
Cons:
– setting the grinding degree of coffee is not very convenient;
– high price;
– high noise level.
Wide opportunities of this model are demonstrated in the video.