Of course, fully automated BOSCH CTL636ES1 has unprecedentedly large number of innovative solutions.
The container for 500 grams of coffee beans has a sensor for control of the filling level and a special air-tight lid to preserve flavor.
The coffee machine provides a pressure of 19 bar and a power of 1600 watts. Of course, high power ensures very fast making coffee.
The front panel in black and white colors contains touch panel with all controls.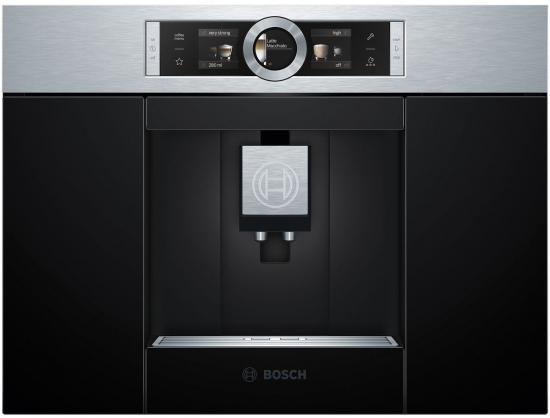 This model has OneTouch DoubleCup system for simultaneous preparation of two coffee drinks.
TFT-display with an interactive menu fully corresponds to the premium class.

It supports several languages and displays information about the need to replace the water filter, clean the device and descaling.
This coffee machine prepares Cream coffee, Espresso, cappuccino, hot water, coffee, Latte macchiato and Ristretto.
Moreover, CTL636ES1 supports the profile settings and has self-cleaning program and automatic descaling. The profile retains the names of eight coffee beverages with a different ratio of milk and espresso.
Innovative engineering solutions
Innovative engineering solutions provide almost silent operation of the model. High-quality ceramic SilentCeram Drive coffee grinder also works almost silently. This coffee grinder uses triple operation zone. CoffeeSensor Pro automatically adapts the operation of the coffee grinder to a variety grades of coffee beans.
This model also has an innovative piston and adjustable volume of beverages. Moreover, it supports the height adjustment of the dispenser and cappuccinatore up to 15 inches.
A removable container holds 2.4 liters of water and provides an indication of its filling level.
In addition, innovative brewing AromaProConcept system ensures the optimum pressure for full disclosure of coffee taste.
Moreover, the OneTouch function provides preparation of milk coffee beverages with a single button press.
AromaDoubleSystem ensures making strong coffee without bitter taste.
Individual adjustment of the drink temperature offers three temperature modes for coffee and four temperatures for hot water.
The model uses an aqueous Brita filter.
AutoMilk Clean system provides automatic cleaning the milk supply system with hot steam after each preparation of the drink.
Removable cappuccinatore, drop container and container for coffee waste are washed in a dishwasher.
Moreover, SinglePortion system provides automatic cleaning of the brewing system after each brewing cycle.
Other features
Calc'nClean system ensures automatic cleaning and descaling.
This device is also equipped with a separate milk container with a FreshLock cover.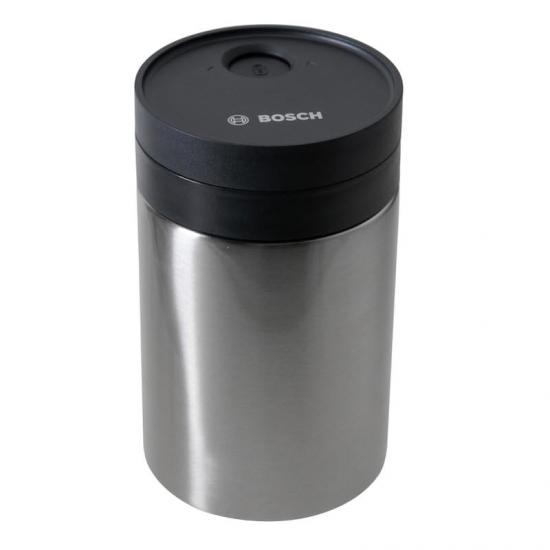 Unfortunately, there is no heating the cups. But, a very high price is the main drawback of this model.
The video represents this model.