Philips HD 2698
Of course, stainless steel, long slot, digital control, unique crumb tray and warming up for buns are the main advantages of the model.
As known, Philips HD 2698 refers to the Avance collection of kitchen appliances. It has completely stainless steel body. Moreover, this device supports seven degrees of toasting bread. The rotary knob with illumination provides a choice of power level.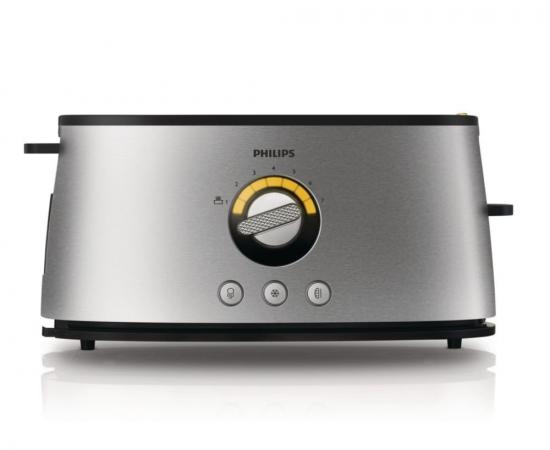 The device has a slot for two standard slices of bread.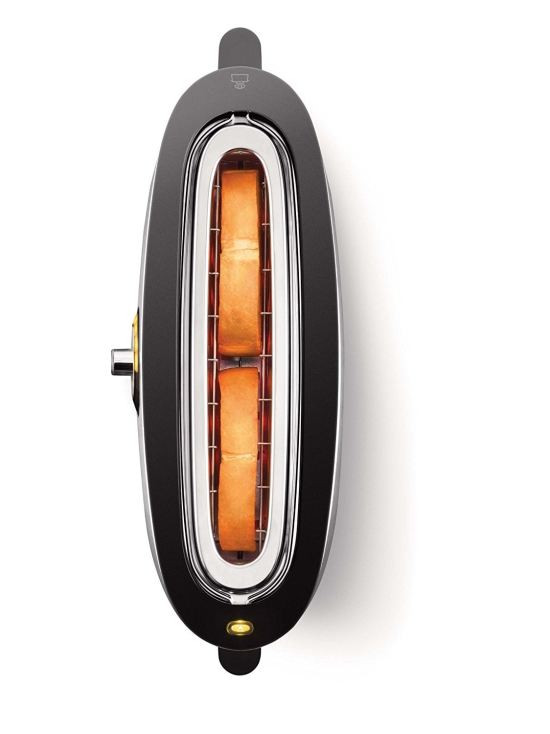 This model also can toasts only one long piece. The toaster has a mode of warming up for buns with the help of a removable grating.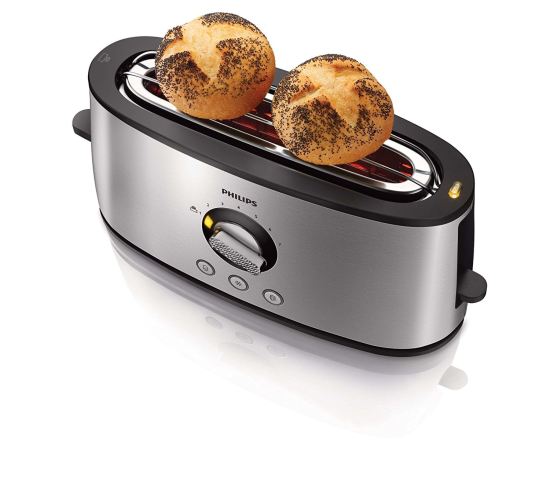 Philips HD 2698 can also roast frozen bread slices and bread on one side only. This mode is designed for bagels. The model power is 1200W.
DeLonghi CTO2003
This model belongs to the Icona collection that is sold under the De'Longhi brand. The design is in retro style.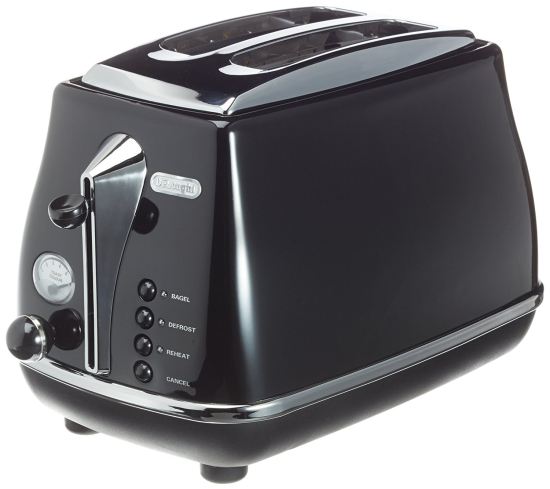 DeLonghi CTO2003 is also available in blue and red.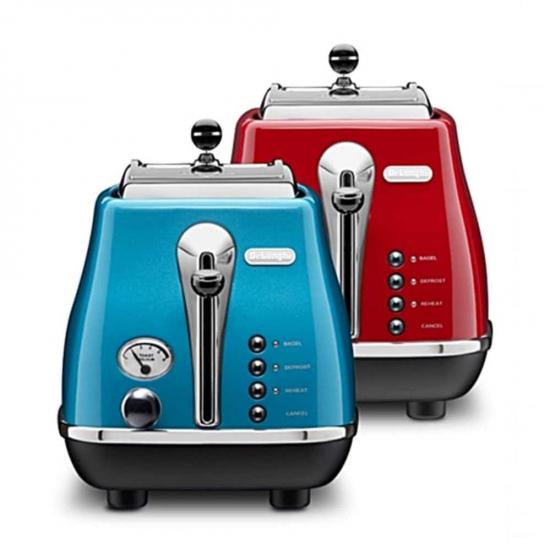 Icona Vintage series also includes an electric kettle and a coffee maker, which are also available in different colors. Thus, you can assemble a complete set of devices of the same color.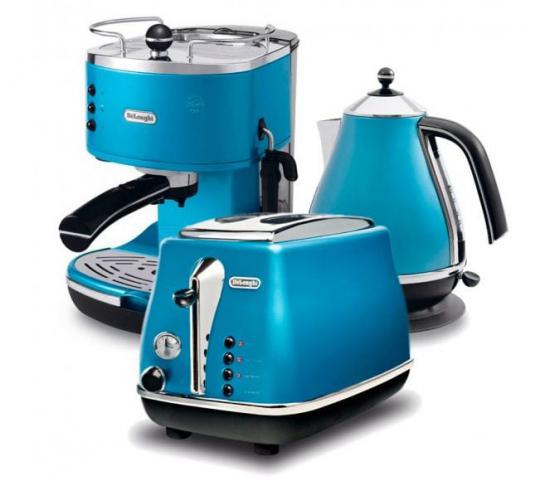 Of course, a set of such household appliances for preparing breakfast looks very impressive in any kitchen.
The corresponding letter after the numerical code of the model indicates the color. The body is made of metal with chrome elements. The device dimensions are 12.5 x 7.3 x 8 inches. The toaster weighs 4.4 pounds. Its power is 900 W.
This model is equipped with two slots for toasting and a removable tray for crumbs. The control panel buttons have neon illumination. CTO 2003 provides the adjustment of the toasting degree. Adjustment is carried out with the help of the rotary knob. The indicator is styled as a retro-sensor in a round window. In fact, it performs the function of a timer, adjusting the duration of browning. The indicator arrow moves during the cooking in the opposite direction. This is very convenient for time control until the cooking end. Then, the ready toast rises from the working area.
This model also has an extra-lift of 20 mm to extract small pieces of bread. This function is carried out using a special lever.
The device also supports the modes of warming up for ready-made toast, toasting only on one side and for frozen bread.
Main advantages and disadvantages
Pros:
– wide browning range;
– constant high quality;
– easy to use;
– does not require standard bread slice sizes;
– extra lift is very convenient.
Cons:
– relatively slow toasting;
– even extra lift lever is inconvenient for English muffins;
– too hot above the toaster.
In 2019, the company introduced the Icona Capitals London Blue from the Breakfast Collection with 2-slice toaster. This video shows the novelty.