The idea of combining the functions of various kitchen devices first appeared almost 100 years ago. The American Troy Metal Products company first proposed a prototype of such a device in 1919. Unfortunately, this model was cumbersome, difficult to use and very expensive. Its cost was about $ 200 that was very expensive.
The wide popularity of food processors began in the 70s and remains high for more than 50 years. Of course, these models were able to provide high enough efficiency at an affordable price.
Models with functions of a blender, mixer, meat grinder, juicer, etc., usually are classified as a food processor. But today, the functionality of kitchen appliances varies in a wide range. Many separate modern devices often provide advanced functionality due to additional attachments and accessories. Therefore, they can also qualify as a food processor with limited capabilities. In fact, correct classification of modern kitchen appliances depends on the features of the specific device.
Of course, a choice of optimal food processor primarily depends on its price, functionality and technical characteristics.
Bowl capacity
This parameter directly affects the amount of foods and the dimensions of model. Choice of bowl capacity depends on the number of family members and required functions.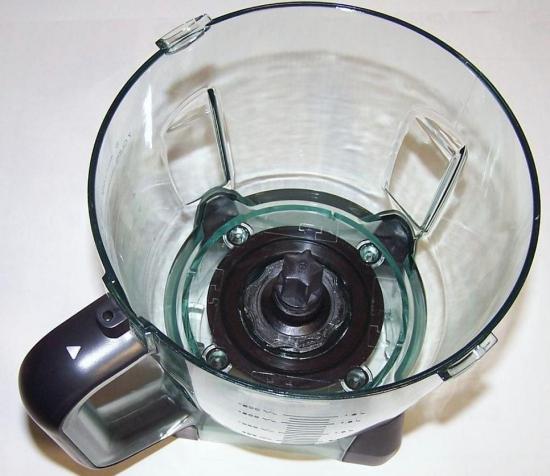 As a rule, modern models use bowls with a capacity from 1 to 7 liters (4 – 30 cup).
Usually, companies indicate an overall volume of bowl. Unfortunately, this value this value does not match with its maximum filling that depends on density and type of foods. For example, the bowl with total volume of 1.5 liters can accommodate about 5 lb of dry products, or 1.5 liters of liquids or 750 grams dough.
But too large bowl ill-suited for processing a small amount of food. For example, cooking omelet on 1-3 people requires bowl up to 1 liter.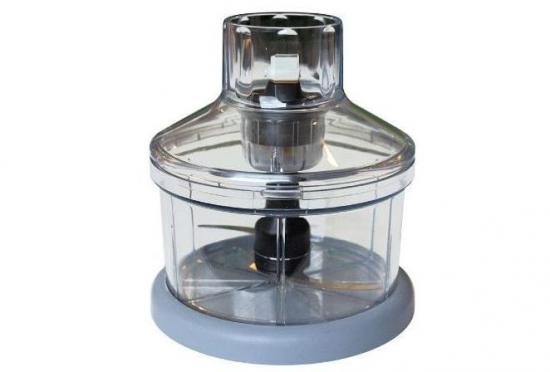 Of course, this aspect also affects the choice of the optimal bowl capacity.
Typically, kneading dough requires a bowl of 1 to 3 liters. Of course, such bowl capacity provides comfortable cooking for family of 2-4 people. The bowls with capacity from 3 liters or more are considered large. But most modern models have bowl with capacity of 1.5-1.7 liters.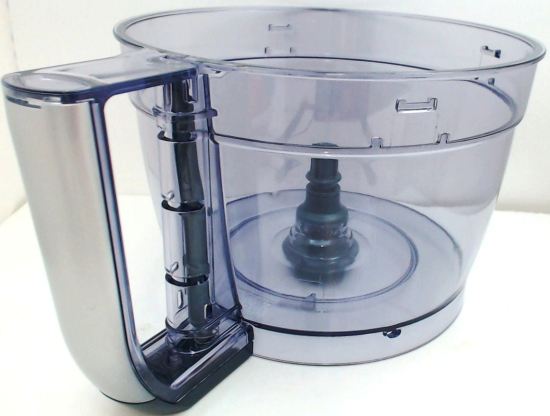 Very often, the bowl has a grading in grams, milliliters, cups or ounces for convenient adding the required amount of ingredients.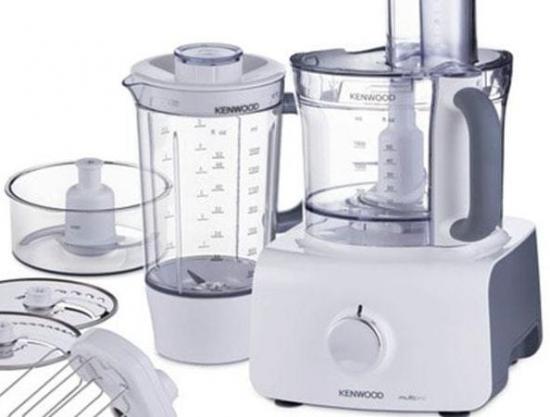 Power
Of course, optimal motor power directly depends on the bowl capacity and, accordingly, the amount of processed foods. According to experts, optimal ratios of power and bowl capacity equals:
– 300 W – 1.5 liters;
– 400 W – 2 liters;
– 700 W – 3 liters.
Of course, the processing time also depends on the power, and the more powerful model works faster.
Typically, compact models provide about 300 – 400 W, the models of average class have 400-600 W, powerful models provide from 700 to 2000 W.
Rotation speed
Number of speeds in modern models varies from 1 to 25. Modern models have stepwise or smoothly speed control. Of course, smoothly adjustment of rotation speed provides selection of optimal intensity. But stepwise speed control is not less effective with a sufficiently large number of available modes.
Of course, each speed complies to different operation mode. For example, the functions of meat grinder, juicer and blender have different optimal speed. Usually, instruction contains this information.
Typically, crushing food requires higher speeds, and mixing requires low speed.
Number of speeds in manual mixer varies from 3 to 9. Some stationary mixers have 16 speeds. Number of speeds affects the cost of model. But as practice shows, only 3-4 speeds are the most popular for everyday use.
Some models have icons-tips for selecting the optimum rotation speed.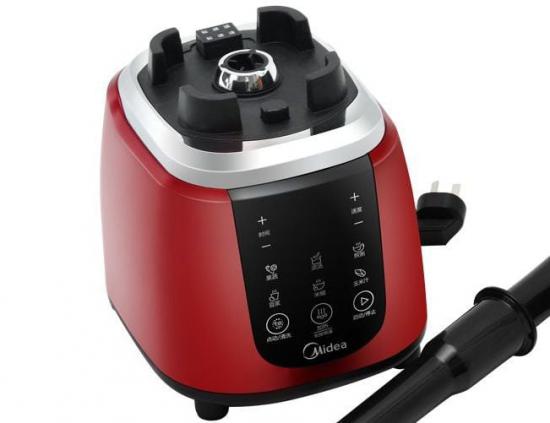 Maximum rotating speed reaches 22000 rev / min in modern models. The high rotation speed provides effective and fast shredding the solid foods.
Material
The housing is made of plastic or stainless steel. Plastic is used much more often. This material is an inexpensive, light and fairly durable. Usually, plastic models are available in a wide range of colors.

The housing of expensive models is often made of brushed or polished stainless steel. Matte surface does not retain fingerprints or drops of liquid products what simplifies the care.
Stylish design and durability are main advantages of stainless steel.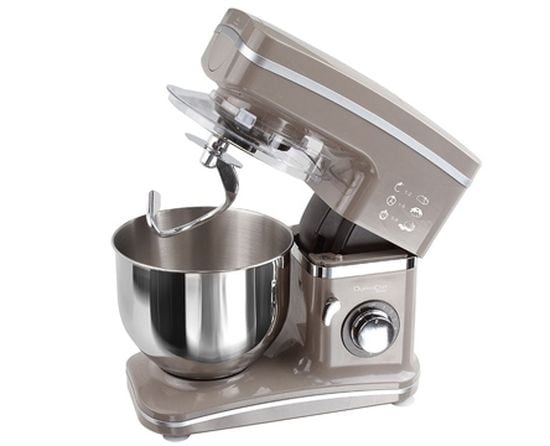 The bowl is made of plastic, glass or stainless steel.
Durable transparent plastic is very convenient for visual control. Plastic bowl is lightweight, durable enough and relatively cheap. But plastic is sensitive to mechanical influences.
As a rule, more expensive models use glass bowls made of heat-resistant thick glass. Low resistance to shocks is a major disadvantage of such bowls.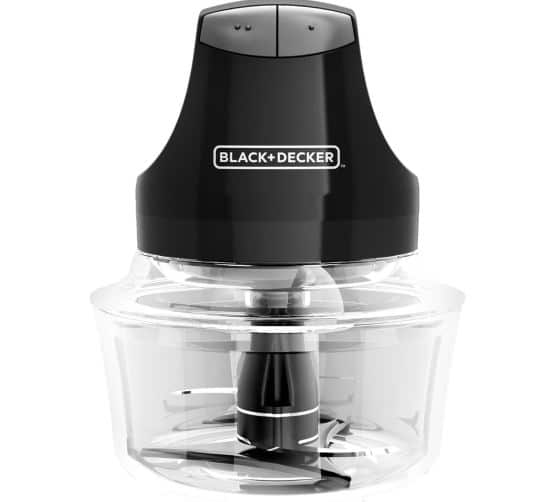 But expensive models with elegant design sometimes use bowls of stainless steel or aluminum alloy. They are much more durable and hygienic and have a stylish design. High cost is the main disadvantage of such bowls.
Storage and preset cooking programs
Additionally, many models have the compartments in housing for accessories and power cord. Usually, the cord length typically varies from 25 to 60 inches. Practice shows that the convenient length is 35 inches and more.
This video demonstrates the operation of the Braun IdentityCollection Food processor with intelligent pre-set programs.