Of course, the audio playback quality significantly affects the perception of content. Therefore, this criterion essentially affects on the choosing a TV.
Modern TVs support mono, stereo or multi-channel sound. Typically, inexpensive models with a small screen have one or two speakers without dividing channels. This price segment also contains the models with pseudo-stereo. Of course, they provide a sufficiently high quality of sound reproduction, but with the help of additional equipment. TVs with stereo sound first appeared in Germany. Today this system is actively spreading throughout Europe. It use the popular NICAM and A2 formats. However, today digital broadcasting is actively replacing this technology. For example, many modern TVs are initially focused on working in the home theater mode and do not even have speakers. Most premium TVs have a built-in decoder to support multi-channel sound. Some models have even several decoders, for example, for DTS and Dolby Digital. Such decoders support up to 8 channels. Decoders provide high quality sound playback for digital TV and support content with multi-channel sound.
Innovations in terms of sound reproduction are well illustrated by LG technologies. LG engineers traditionally pay much attention to this aspect.
LG sound technolodies
Models of this company in the lower price segment provide the power of stereo sound up to 20W. They have Smart Sound Mode, Voice Optimization or Clear Voice II and Virtual Surround Plus. Models of the middle price segment additionally include a subwoofer. It provides a sound power of 24 watts. Many models also have a 3D image optimization system or 3D Sound Zooming.
TVs in the upper price segment provide sound power from 24 to 50 watts. Some models often use 4.1 sound system. This mode provides configuration selection depending the content. In addition, it support various sound management programs. TVs have several presets for different content. Simple and user-friendly WebOS menu contains all settings of these modes.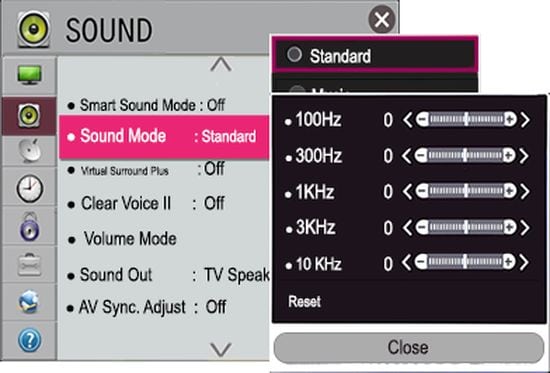 Clear Voice II system provides accentuation of voices in dialogue mode.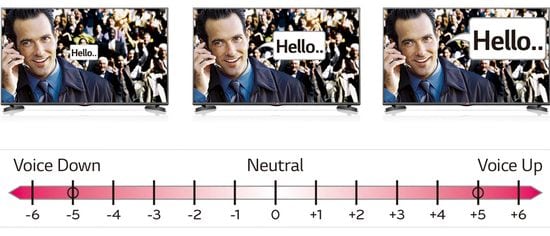 The Virtual Surround Plus system provides acoustic effects in music clips and movies. It creates the effect of a large number of audio channels using speakers and a subwoofer. For example, this system very realistically reproduces a skirmish in the film.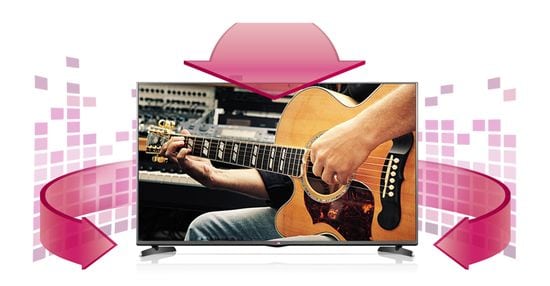 LG TVs of the last generation are equipped with audio technology from the famous harman / kardon company. This audio system provides high-precision sound reproduction with a deep bass and a wide dynamic range. Frontal speakers distribute sound in several directions, creating 3D audio.
3D Sound Zooming function moves the sound on the screen according to the movement in the frame. Many have seen this effect in theaters. It's now available in home TV.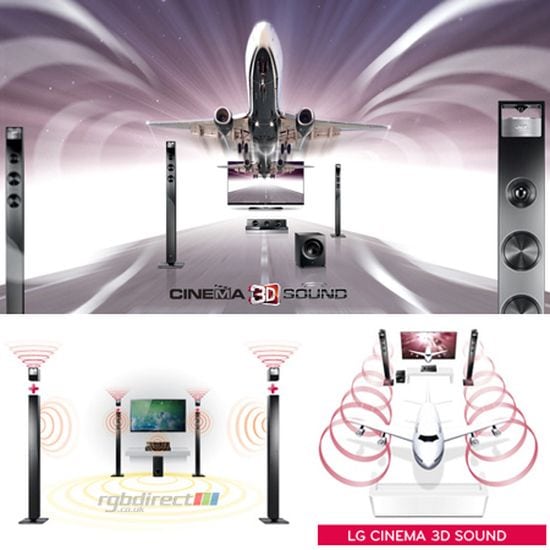 These technologies provide a sound reproduction of high quality and convert the content perception. Additionally, they reduce costs for the purchase of the receiver, amplifier and Hi-End speakers.
LG TV sound settings can be viewed on this video.