Of course, the functionality significantly affects the model cost and is one of the main criteria for choosing a model when buying a washer.
Drying
This function is implemented in a washing machine with the help of a heater. But heater consumes quite a lot of electricity. Of course, this mode provides the user with additional comfort, solving the problem of drying laundry.
This technology is very simple. The hot air from the heater passes through the wet laundry, turning moisture into steam that then condenses.
Duration of drying in modern models is installed with a timer or automatically based on data from the humidity sensor. In the first case, the user sets the time on the timer, in the second case, it sets the residual moisture level. This control is also often called Fuzzy Logic Technology.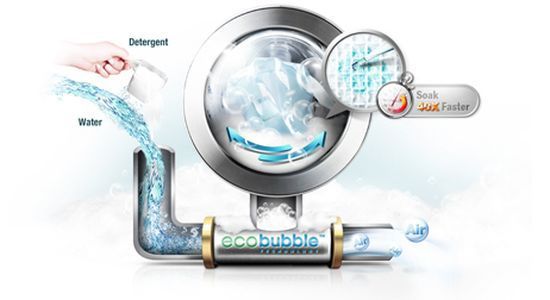 Today, this innovative technology is often used in household appliances of the upper price segment. Of course, the timer is more often used in inexpensive models.
Cost and compactness are the main advantages of such models. Of course, 2-in-1 model is much cheaper and more compact compared to the cost and dimensions of washing and drying machine separately. But models with drying function have a significant disadvantage. In case of fully loaded drum, the device dries the only half laundry. Accordingly, drying all the laundry done in two stages.
Child Safety
This function provides blocking the washing machine using a special key combination.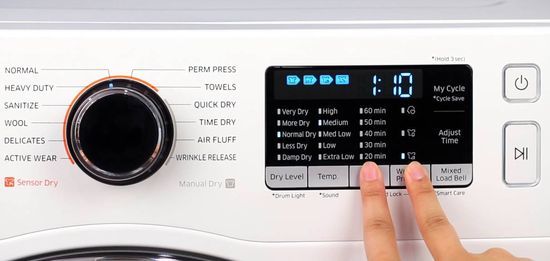 The display notifies about activation of this mode with the help of flashing. Lock is canceled by pressing the same combination. Undoubtedly, this mode is useful for families with small children. Mode protects the baby from possible injury and prevents the accidental change of wash mode. The video at the end demonstrates the work of this feature in Samsung AddWash Front Load Washer.
Washing machine leak detection system
This function is intended for situations of the hose rupture or leaking tank. Unfortunately, these failures occur usually abruptly and are accompanied by a threat flooding with subsequent repair costs.
The system provides full or partial protection against leaks. In the first case, it turns off the water supply in case of the washing machine fault. Partial protection blocks the water supply in the hose at the formation of the fault signal. But the protection against water overflow in the tank is absent.
Today, the market offers in abundance various systems for solving this problem.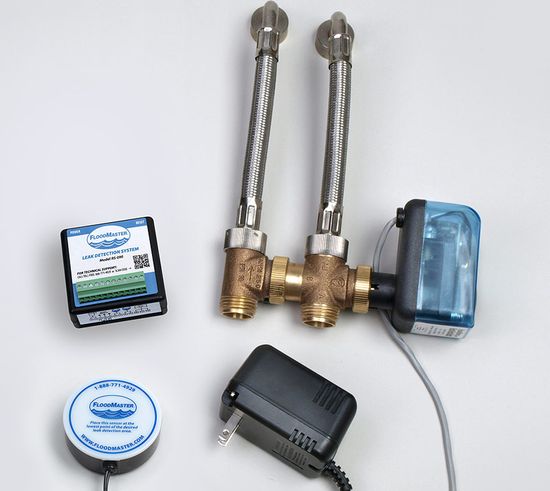 Protection against power surges
Sometimes the electricity is suddenly switched off during washing. Some models of modern washing machines remember the program stopping point and activate the continuation of the algorithm after the power supply is restored.
Lock of door opening on the drum during operation
This function duplicates the drum lock to prevent the threat of accidental opening during the wash.
Of course, modern models of the upper price segment are often equipped with additional modes, systems and functions, but their advisability is individual for each consumer.