Demand for these devices is traditionally increased during the hot season, when the consumption of cold drinks increases dramatically. Beverage coolers perfectly cope with their function, ensuring their effective cooling. In generally, these devices are modification of a compact bar with a cooling function.
Typically, such equipment has low power consumption at a high power and efficiency.
Classification
These devices are divided by purpose into commercial and household models that are differ by capacity and dimensions. Of course, these values affect the model cost.
Commercial models are a type of demonstration equipment. They are designed primarily to demonstrate and temporary storage of beverages in plastic, tins and glass bottles. Most models have a glass door and internal backlight. They often have a light box at the top that is clearly visible in the dark.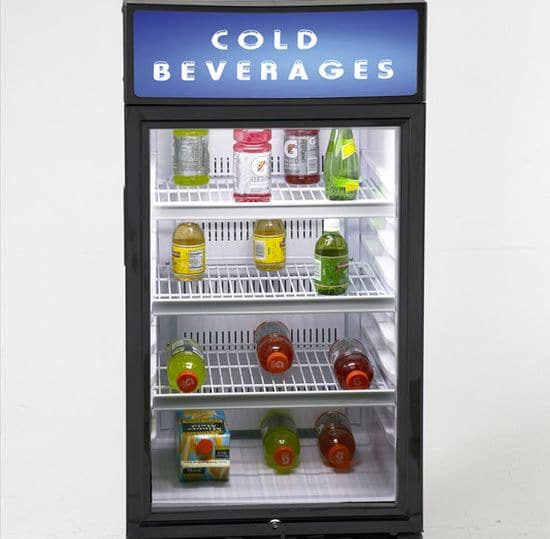 Commercial models are quite capacious and do not take up much space. They are widely used in restaurants, bars, etc. Almost all models have a single working chamber that provides cooling drinks from +2 to +8 degrees. Capacity of models varies in a very wide range and. It amounts from 3 to 50 cu.ft.
Backlight provides a stylish look and good viewing for efficient demonstration of drinks. Manufacturers often set transparent glazed doors of rotary or sliding type.
Beverage coolers are also divided by size on portable, average and large. Today market offers desktop, suspended and built-in models.
The largest household models have a width and depth of more than 24 inches. The width and depth of average devices does not exceed 24 inches.
This equipment provides very rapid cooling because almost all models are equipped with a fan that quickly and evenly distributes cold air inside of chamber.
Combined mode from + 5 to -5 degrees is designed for very hot weather. Wine and medications require precise a temperature mode in the range from +5 to +18 degrees.
Portable models
Compact models are designed for use outside the home. The devices have a fairly wide range of applications. Mini fridge is very convenient in the trip to nature, hunting or fishing, etc.
Isothermal models are most compact. They are often made in the bags form and have a very simple operation principle.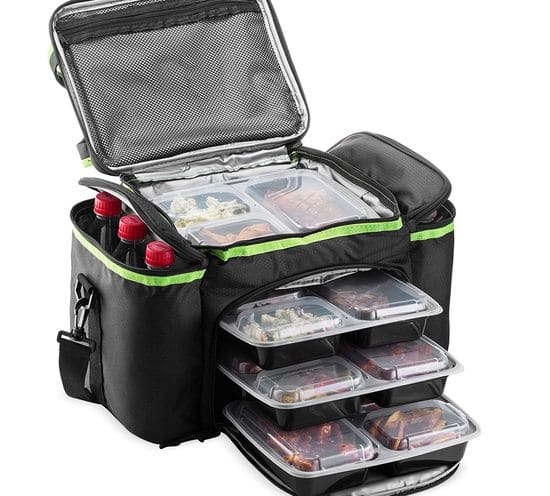 These models are designed for the most effective save of low temperature inside bags. They are well suited for cooling the drinks, snacks and small meals. The cooler bag is often used by traders on the beaches and streets.
Work of these models is based on the very quality thermal insulation that provides their high effective. A special cooling element is the second mandatory component. It is made in the form of a plastic container with a heat-resistant liquid inside. The liquid is pre-frozen in an ordinary freezer. The special composition of the liquid ensures long-term preservation of low temperature.
Compactness, simplicity and low cost are the main advantages of this mini-refrigerator. Limited shelf life is an obvious drawback of these models.
Thermoelectric models
Thermoelectric coolers use ArkPak or Powerpack battery box on 12 V.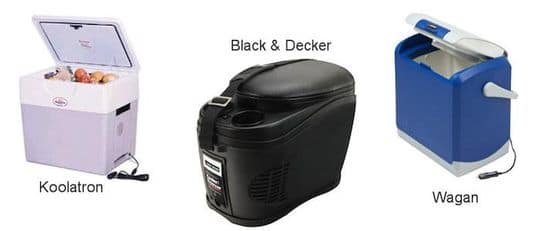 It work as follows. Every device has a Peltier plate, whose work is based on the discovery of the French physicist Jean Charles Athanas Peltier in the 40s of the nineteenth century. The scientist found the change in temperature when current flows across two different semiconductor. Today, this discovery is the basis of miniature devices that generate cold.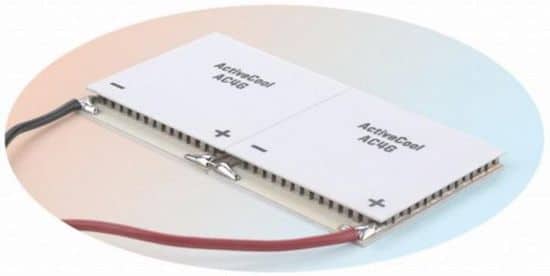 The video at the end shows the operation principle of these devices.
Thermoelectric cooler is much cheaper compared to portable refrigerator, but it does not provide temperature control.
Today, the market also offers a wide range of different portable USB powered mini fridge coolers.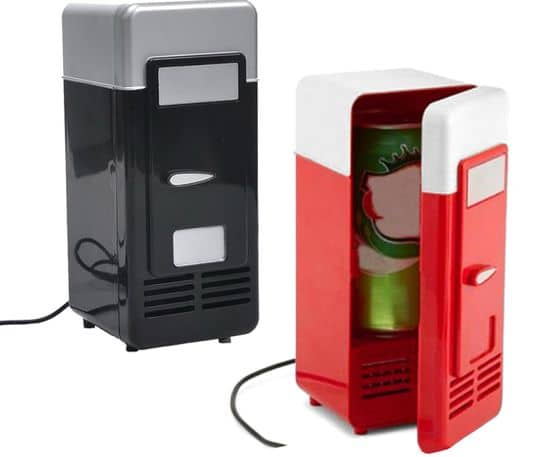 They are great for working with a PC.
Other beverage cooler
Car mini refrigerators
These models are powered by a generator, battery or mains.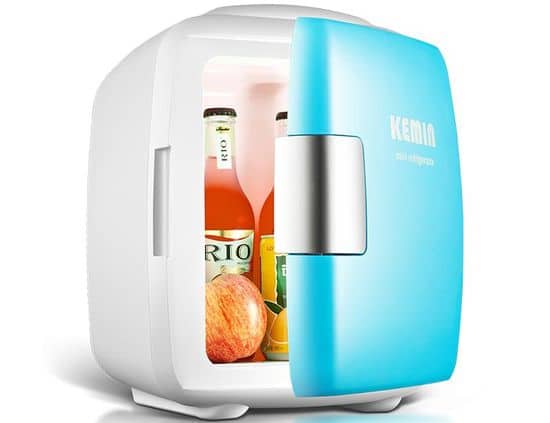 The operation principle is similar to a conventional stationary refrigerator. Some models have a temperature adjustment. More expensive models provide the function of the freezer.
The ability to maintain the desired temperature over a long period of time is their main advantage compared to isothermal mini-fridge. But, of course, they are bigger, heavier and more expensive.
Models with compressor
In general, this is compact fridge. Some devices can use battery or car cigarette lighter as a power source.
Gas/electric mini fridge
These refrigerators use liquefied gas, propane or butane.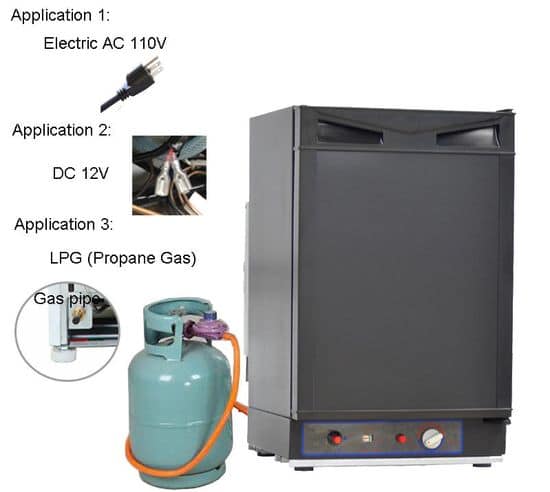 Gas bottle with volume of 6 liters provides approximately week of continuous operation. Such equipment provides a temperature decrease of 20-35 degrees compared to the ambient temperature. In addition, they maintain a low temperature during the week. Most models have the freezers. But they, of course, partially lose their compactness.
From a technical point of view, it is a more mobile modification of the traditional refrigerator. Many such models can use the electricity main, the car generator or the battery. But the cost of such equipment is considerably higher compared to other types.