These freezers have the form of chests with top cover.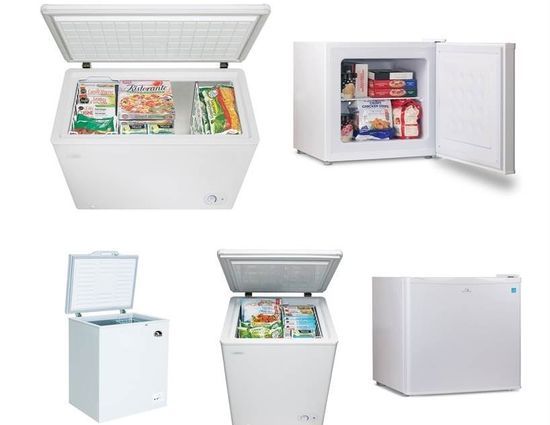 Chest freezers are less popular among owners of small apartments due to necessity of a large area for their placement. They are ideal for owners of homes, small bars and shops. These freezers are well suited for long term storage of a large number food. Their capacity is greater compared to upright models. The models of increased power are especially popular.
The cover is opens upward or to the side. The hinged cover is opaque. The sliding cover is usually made of special types of glass. Low-temperature models with sliding glass door are preferred for retail sale of the fast frozen foods and ice cream.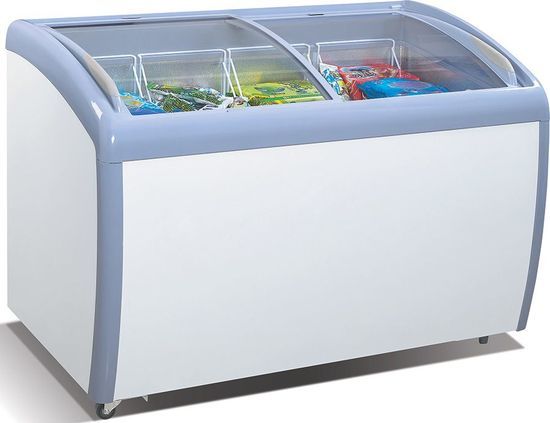 Almost all models have a natural air circulation in the chamber, manual defrost and electromechanical control. Most models are equipped with wire baskets that are inserted vertically from above. More expensive freezers are equipped with thermometer and alarm that reacts to a rise in temperature or an unclosed cover. All commercial models are equipped with locks.
These models typically have a fairly modest design. White is the most common. However, exclusive models are often decorated by artistic painting.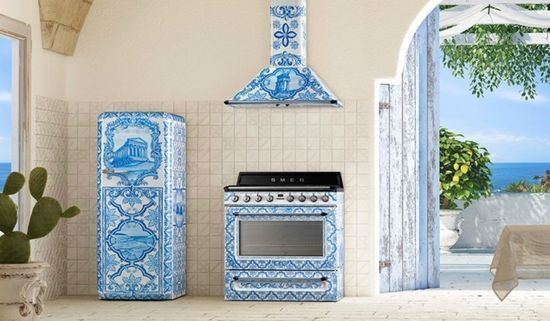 The cost of such models is much higher, but, of course, the interior of the room in this style looks elegant. Furthermore, the chest freezers is sometimes made in the style of vintage chests.
But, of course, the price mainly depends on the technical characteristics, which are the main criterion for choosing the optimum freezer.
Design
Chest freezers are divided by design into several types.
Chest freezers with flat sliding cover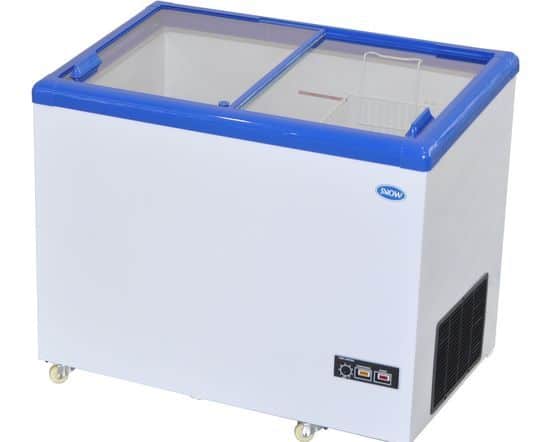 This type is equipped with a clear glass cover. Stores use them for storage and display of frozen foods. This glass is impact-resistant and is safe even at a strong impact. Such models are often used when selling on the street. Glass inside is covered with a special compound that protects the freezer chamber from the penetration of heat rays.
Chest freezers with curved sliding cover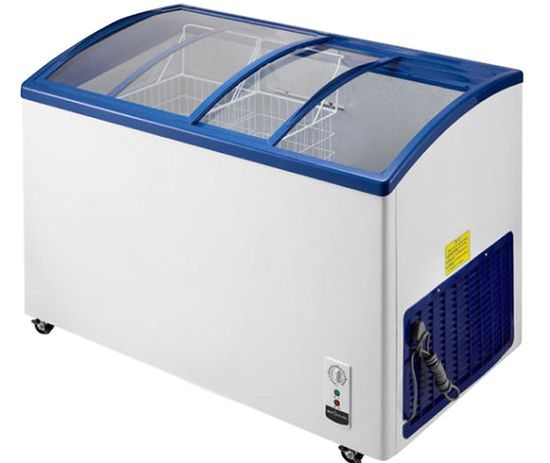 Usually, this trading equipment provides a demonstration of foods in stores. The appearance of the cover is the main difference. It looks more attractive and modern. This type is often used in large stores.
Chest freezers with inclined cover and flat glasses
This design provides a more convenient viewing angle of foods inside the freezer. They are very popular in average and large stores.
Chest freezers with blind covers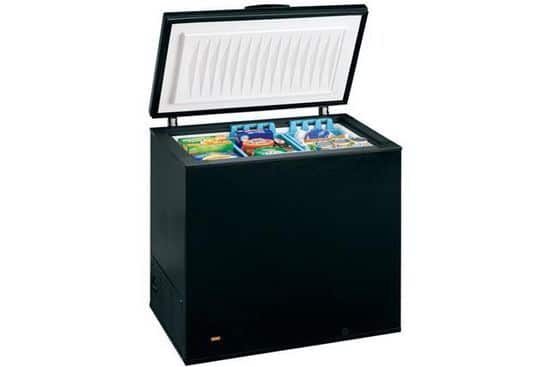 Models with the blind covers are usually installed in the back rooms of stores for storage of stock food. These chest freezers also most popular as household models.
Angled models
This refrigeration equipment got its name because of the form. Such design helps to save space. They are designed for large grocery stores.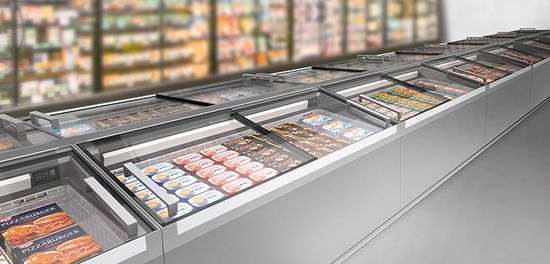 As a rule, chest freezers has form of a bath.
Usually, these models are designed for storage, demonstration and sale of frozen foods in supermarkets. These models occupy a small enough space and provide an efficient use of the useful area of commercial premises.
Innovation
Of course, companies in the conditions of tough competition constantly improve their models, actively using innovations. For example, some modern hi-tech models support WiFi control. The video demonstrates the portable Dometic CFX Series freezer, which provides WiFi control from the Dometic CFX app, can operate on solar power and has even a USB charging port for charging small electrical devices.