The rapid growth in popularity of video streaming as the main source of media content has already become a stable trend. Today, services offer a wide range of high quality video content at a relatively low price. As a result, more people are opting for streaming live TV over traditional cable or satellite TV.
But of course, a subscription to Amazon Prime, Disney+, HBO Max, Hulu or Netflix is not enough to play their content. The video streaming requires a smart TV that is compatible with the software of corresponding service.
Previously, smart TV was available mainly only in premium segment. Cheaper models provided streaming live TV using media streaming devices (or media streamers). But given consumer demand, many companies already offer even mid-range models with a built-in smart platform.
With rare exceptions, most smart TV platforms support all of the most popular big services. But other functions, including, for example, support for voice assistants or streaming via phone / PC may vary significantly between platforms.
Smart TV platforms
Most popular smart TV platforms:
– Android/Google TV;
– Amazon Fire TV;
– LG WebOS;
– Samsung Smart TV (TizenOS);
– Roku TV;
– Vizio SmartCast.
As known, Android/Google TV, Amazon Fire TV and Roku TV platforms are the largest licensed interfaces today. In particular, Insignia (produced by China's giant Hisense) and Toshiba are actively using Fire TV.
Most popular streaming services:
– Amazon Video;
– Apple TV;
– Crunchyroll (anime);
– Disney+;
– HBO Max;
– Hulu;
– Netflix;
– Paramount+;
– Peacock;
– Twitch (games);
– YouTube.
Google TV and Amazon Fire TV support all services. Other platforms are not compatible with niche Crunchyroll and Twitch (anime and games) services.
As known, screen mirroring projects the displayed content on the screen of your smartphone, tablet, or computer onto another screen wirelessly in real-time.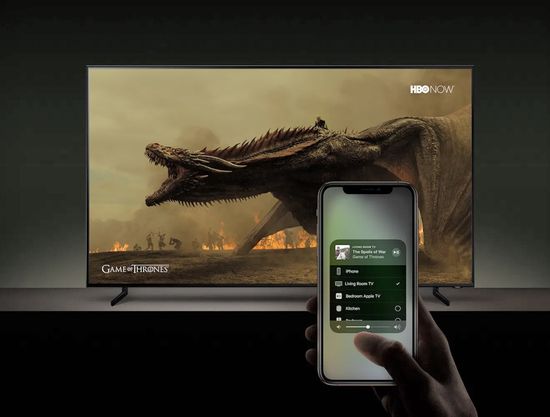 Today this task is solved with the help of Chromecast, Apple AirPlay and Miracast / WiDi technologies. Of course, all smart TV platforms support this popular and convenient feature, but to a different extent.
In particular, only Vizio SmartCast offers full support for them. Unfortunately, a handy Chromecast is only supported by Android/Google TV and Vizio SmartCast. Amazon Fire TV only works with Miracast / WiDi. Other platforms use Apple AirPlay and Miracast / WiDi technologies.
Of course, Voice Assistants and Hands-Free Control are also among the most popular smart TV features. The current Voice Assistant list includes Amazon Alexa, Google Assistant, Alexa/Google, LG ThinQ and Samsung Bixby. The hands-free voice control provides voice control to all Android devices within range. Regardless of platform, Hands-Free Control is mainly available in premium models. However, Amazon Fire TV implements it using Fire TV Cube, and Roku TV via Voice Remote Pro.
Google TV
A few years ago, the smart TV platform of the global giant was not among the favorites. As known, the company introduced the first version of Google TV in 2010. The development of Chromecast for several years slowed down its improvement. But in May 2015, the company introduced a full-fledged Android TV platform in the Sony BRAVIA TV.
Its new version from last year is once again called Google TV, has an improved interface, better search, and is quickly replacing Android TV.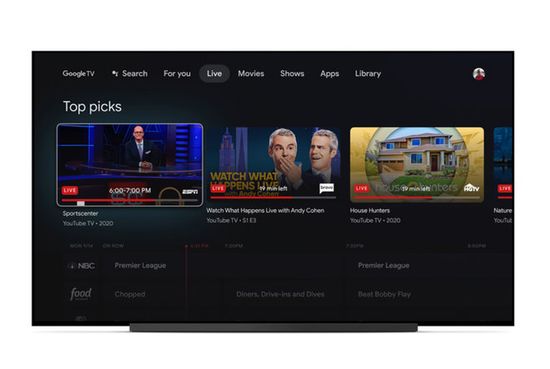 Buying a Chromecast with Google TV solves the problem of smart TV platform for any TV. Chromecast with Google TV (4K) costs only ~$ 40.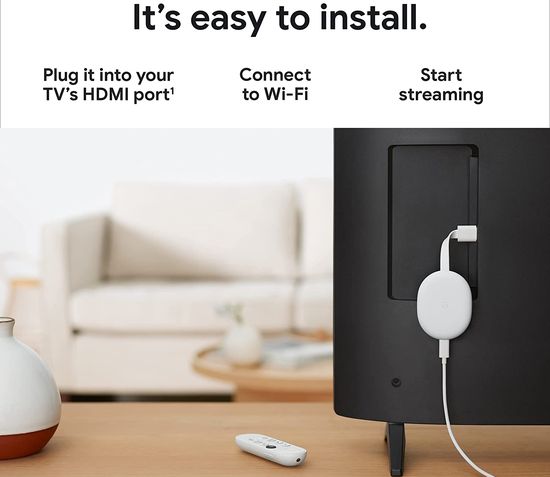 Of course, Google TV is compatible with Google Cast protocol for broadcasting of music, videos, or websites from a phone to a TV.
With Chromecast, Google TV supports all major streaming services and casts from any Android device or Chrome browser tab. Moreover, the platform uses Google Assistant, which provides better recognition of natural language commands. It also supports hands-free control for expensive Hisense, Sony, and TCL TVs with far-field microphones.
Without a doubt, Google TV offers the best universal search in the industry. Using Google's AI, the system offers personalized content recommendations based on previous views.
Unfortunately, smart home integration of Google TV is only average. In particular, the platform does not support a live camera feed on TV screen. It's also not compatible with Alexa or Siri.
But in general, Google TV has become one of the most popular platforms and is expanding rapidly. For example, this year the Chinese giant Xiaomi released the Q2 series on this platform. Moreover, most experts position the Google TV platform as one of the model's bonuses.
Amazon Fire TV
In fact, Amazon Fire TV is a line of digital compact media players and microconsoles developed by Amazon. They transmit digital audio and video streaming content from Internet to a TVs. In addition, the devices provide access to local content and support video gaming with remote, game controller, or by using a mobile app.
They are available as:
– set-top box (Fire TV Cube with integrated Amazon Echo smart speaker);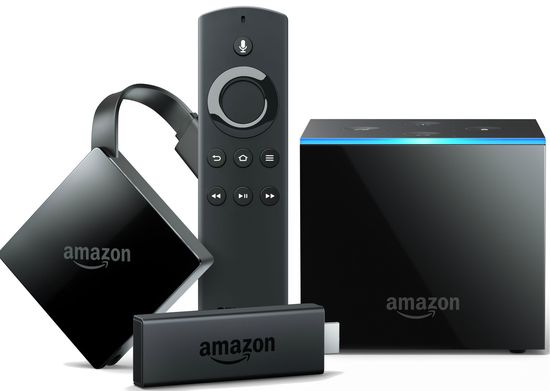 – HDMI plug-in stick, including entry-level Fire TV Stick Lite, the standard Fire TV Stick, Fire TV Stick 4K and Fire TV Stick 4K Max.
The first-generation Fire TV version was introduced in spring 2014. Since 2016, Amazon has partnered with some TVs manufacturers that are embedding the Amazon Fire OS and Fire TV interface into their models. In fact, Fire TV is a great alternative to rather expensive smart models with built-in OS from well-known brands. Of course, Amazon's software also works great in high-end TVs.
Of course, Fire TV is perfect compatibility with Amazon services. The list of voice control ways includes a voice remote, phone and an Echo smart speaker.
The company is constantly expanding the functionality of its product. Specifically, the Fire TV Omni Series offers Zoom Call.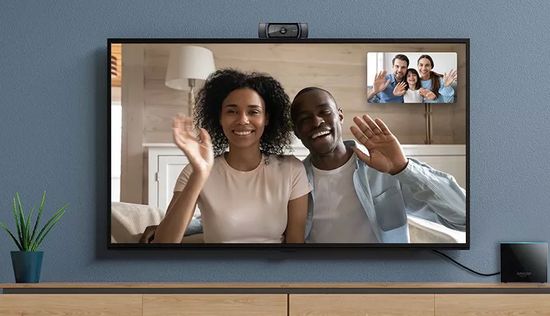 What's more, Smart Home Dashboard in TV displays Ring video in real time and the smart gadgets status.
Low price, perfect compatibility with Amazon services, including Alexa and the Amazon Prime ecosystem, and wide functionality provide phenomenal popularity of this OS. Like all smart TV OS, it collects user data and contains advertisements, cluttering the Fire TV home screen unremovable banners. In addition, the platform works with Miracast/WiDi, but does not support Google Chromecast and Apple AirPlay.
LG webOS and Samsung Smart TV
As knows, WebOS has a PalmOS prototype, which was developed by the Palm, Inc (pocket PC and phones). After the iPhone first launched, the company renamed it to webOS. Subsequently, Hewlett-Packard (HP) bought Palm and sold WebOS to LG. Not wanting to compete with Apple and Google on the mobile device market, the South Korean giant decided to use WebOS as a smart TV platform.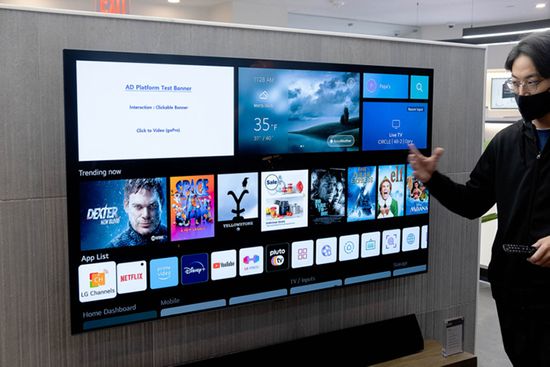 WebOS has built-in LG's ThinQ voice assistant for TV direct control and is compatible with Amazon Alexa or Google Assistant. The higher-end LG models with far-field microphones offer hands-free control.
Until this year, the company numbered webOS versions in order. In particular, last year's models use webOS 6.0. But starting this year, the company uses the year to identify the software version. Accordingly, the smart-platform in this year's LG TVs is called webOS 22. However, some call it webOS 7.0.
Similar to Android TV/ Google TV, the Linux-based Tizen OS (Samsung Smart TV) offers a universal search system. Also, it uses a popup menus.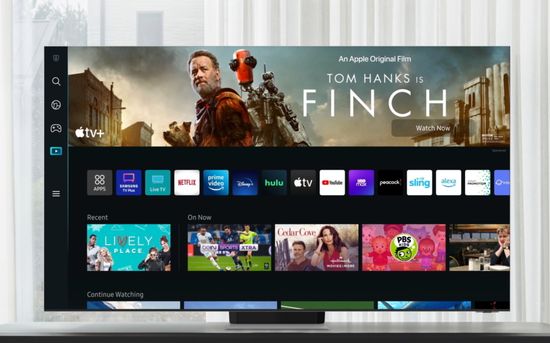 Of course, it's very Samsung-centric. Tizen supports SmartThings smart home platform, DeX (workstation for Galaxy phones), and Bixby (voice assistant). In generally, the platform offers wide functionality including, for example, wirelessly mirroring with a Samsung smartphone. Far-field microphones in higher-end models support hands-free mode.
Roku TV and Vizio SmartCast
Roku is one of the pioneers of in media streaming. Probably, the slogan 'Simplicity and convenience' most accurately characterizes the platform of the Chinese giant. Today Roku TV is one of the most intuitive smart TV interfaces today, making it ideal for many consumers.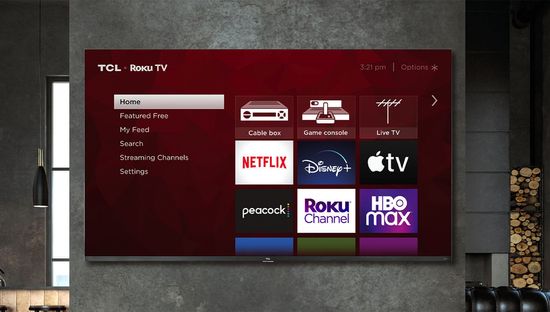 It's available to any TV manufacturer through licensing.
Of course, its personalization is significantly inferior to Android TV/Google TV, but the 'My Feed' tab is sufficient for most. Its integration with smart home devices is also modest compared to competitors. But other aspects correspond to a high level. For example, Roku TV supports voice control using a voice remote, Alexa, Google Assistant or Siri. In addition, the company offers a line of plug-and-play speakers and soundbars for Roku TVs.
Unfortunately, a difficult relationship with Google can negatively affect access to YouTube TV through this platform.
Vizio SmartCast is a mix between Android TV/Google TV and Roku. It's simple, convenient and ideal for streaming from phone/tablet/PC by Google Chromecast, Apple AirPlay and Miracast/WiDi support. But it doesn't have a full voice assistant and its app libraries are too limited.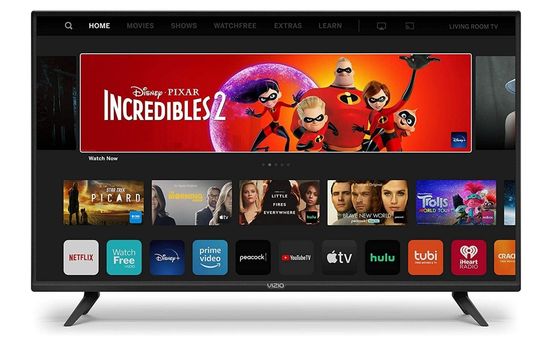 Conclusion
For a year now, the updated Google TV platform demonstrates its success in the market. Many experts position the built-in Google TV as an additional TV bonus. Indeed, the best universal search in the industry, an improved interface, an unprecedented customization level with Google's AI and rich functionality promise great marketing prospects.
Moreover, the Google TV platform has no competitors in terms of versatility and this advantage will continue to grow. Today it's used by Sony, Philips, Xiaomi, TCL, Hyundai, and this list continues to expand. The new webOS and Tizen versions are reliable, fast and functional, but they are focused on LG ThinQ and Samsung SmartThings. Google TV is perfectly compatible with any Android devices. Probably, this factor will be a strong argument for many TVs manufacturers when choosing a platform for their models.
Of course, Amazon Fire TV, Roku TV and VIZIO SmartCast also offer significant pros. For example, Chromecast, Apple AirPlay and Miracast / WiDi support in VIZIO SmartCast, amazing simplicity with the most intuitive interfaces in Amazon Fire TV and Roku TV are a significant bonus for many. But in fairness, Google TV offers a higher class with more functionality and reliable performance.
This video shows Chromecast with Google TV in HD / 4K.