As known, the trend of a healthy lifestyle has become very popular in recent decades. In addition to sports and healthy nutrition, the creation of an optimal microclimate in the room is one of its main directions. Therefore, the popularity of various household appliances to solve this problem is consistently high. Humidifiers belong to this category. Today, the market offers a wide range of different models, including various combined solutions. For example, many devices provide for simultaneous moisturizing, heating and air purification. Aroma diffuser is also very often present in modern models.
Of course, functionality, price and brand are some of the main criteria for choosing the optimum air humidifier.
Functionality
Ventilation
Many models support the ventilation mode without air humidification that is very convenient for hot, humid weather.
Domestic adiabatic air humidification
Such a system until recently was applied only on industrial enterprises. Today, companies offer the household models. p>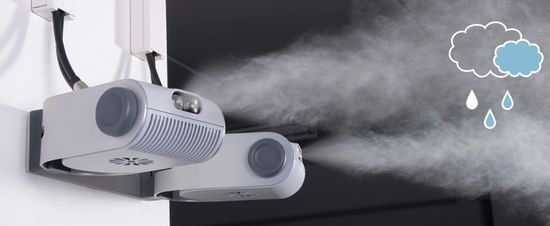 This system is significantly more economical compared to others technologies of humidification. The principle of adiabatic humidification is based on spraying water to the state of finely dispersed aerosols. The fine drops of water are mixed with the air particles, providing cleaning and moisturizing. Additionally, these devices do not create of excessive humidity.
WiFi conection
Today, many humidifiers support Wi-Fi control. For example, CCdo ultrasonic humidifier with smart WiFi essential oil diffuser is one such model.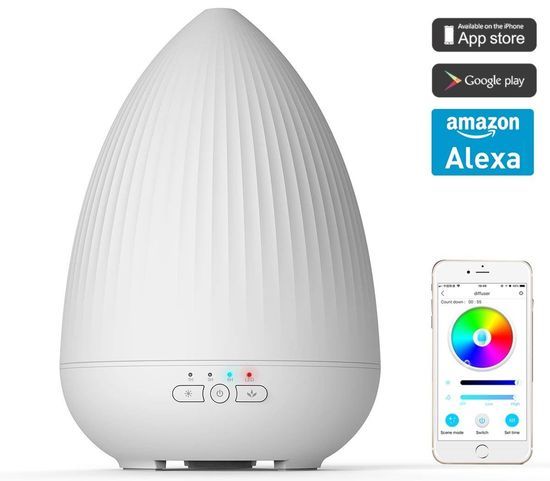 Setting up WiFi and connecting to the Amazon Smart Cloud platform is very simple and is done by long press of a WiFi button. Of course, this function significantly improves the model usability.
Multilevel evaporation
The function of the warm steam is present today in many models of humidifiers.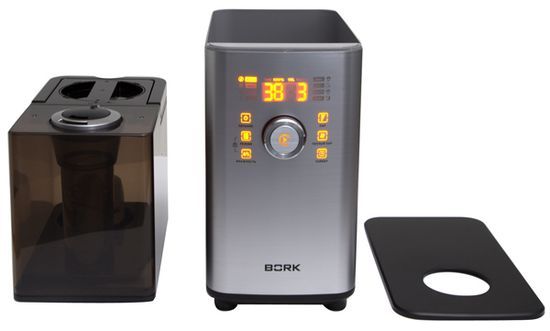 Bork company offers models with two levels of evaporation. These devices use a special membrane coated with titanium nitride. It additionally cleans steam from impurities. This unique Fine Mist Filter technology reliably protects furniture from white lime scale.
Membrane coating
Swiss Plaston Company (Air-O-Swiss brand) has developed and uses a Titanium Nitride coating in their new models that imparts a golden tint of the membrane surface. It`s very resistant to physical and chemical damage. This aspect is important because the membrane is exposed to maximum load in ultrasonic humidifiers.
Air cleaning
Universal nanotechnologies
As known, Japanese company in 2015 has introduced in the European market several models of air humidifiers with the cleansing function based on nanotechnology. p>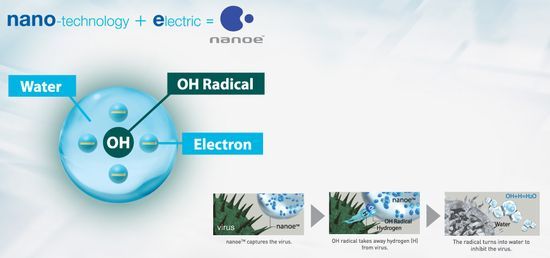 Negatively charged nano ions are formed during the evaporation. They effectively block the odors, chemical pollution, viruses, bacteria, allergens and the waste products of dust mite. These particles even reduce the negative impact of household appliances. Ions also good affect on the hair and skin of a person and significantly reduce the risk of transmission of respiratory infections from one person to another. Today these technologies are actively developed by Panasonic Group.
Aroma diffuser
Of course, this function is very popular among consumers and is present in many modern humidifiers.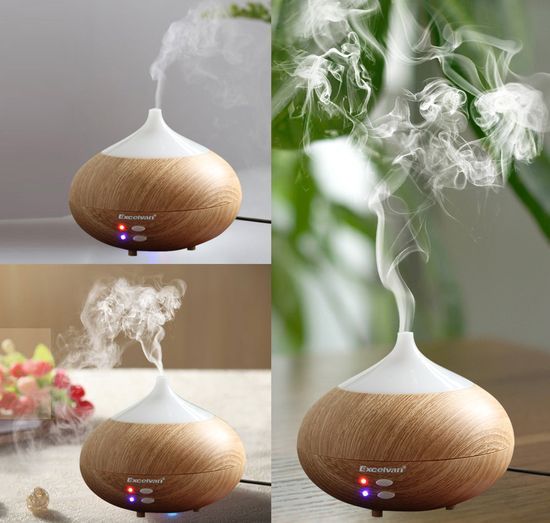 These devices saturate the air by steam with aromas of essential oils. Today, the flavor capsules of lavender and juniper are the most popular among consumers. But, of course, these preferences are very
individual, and the market offers a wide range of different flavors.
UV cleanse
Wet warm air is an ideal for various microorganisms, including pathogens. Disinfection of is one of the most effective ways to solve this problem. According to studies, UV radiation kills up to 99.9% of bacteria.
Dyson has developed an innovative humidifier with Ultraviolet Cleanse technology that is based on water cleans with UV.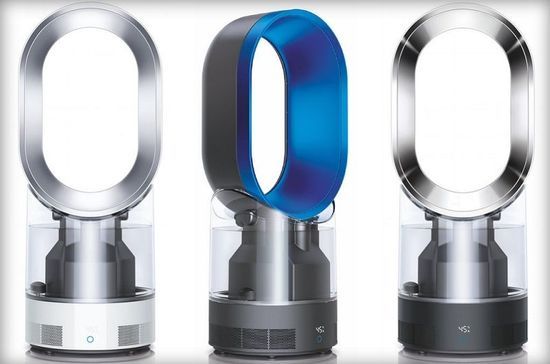 This video shows such Dyson model.