Today, the market offers a wide range of freezing equipment, including the freezer drawers, upright freezers and Chest freezers.
Types
The shape and dimensions are their main differences. Upright freezer has a vertical design and is especially popular as a commercial model.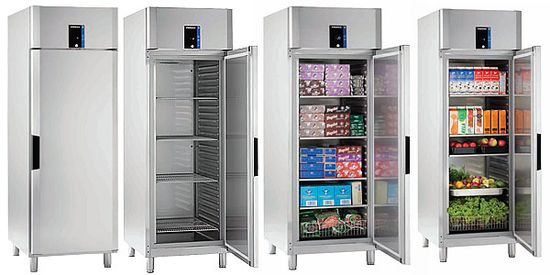 Horizontal models are called Chest freezers.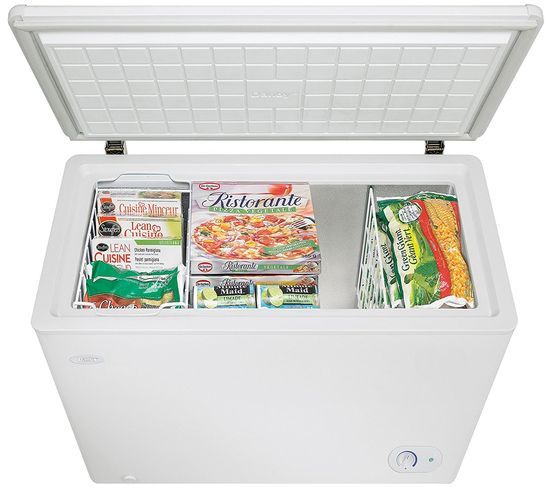 Of course, height of freezer cabinet are usually much more and can reach of 83 in. Its total internal volume is from 3 to 20 cu. ft.
A large number of pull-out shelves and drawers provide high capacity for foods. Many models have special stickers to denote a specific type of foods that are designed for the optimization of food placement inside the chamber.
The cost of these models is much higher compared to Chest freezers, but they are more convenient and cheaper to maintain.
Chest Freezer is less convenient for download food, but it`s more spacious and practical. The volume of models is from 3 to 24 cu. ft. Foods are loaded vertically from above. Horizontal model longer and better saves a low temperature even in the electricity absence. They are often used in the retail trade. These models are ideal for the storage of packaged foods. Inconvenient location of food is their main disadvantage.
Freezer drawer is the most compact and simple.
They have a small size and, consequently, small internal volume of the chamber. These models are installed on the floor or on kitchen furniture, but not next to a gas cooker or oven. Usually, they have several containers for storing everyday foods.
In fact, freezer drawers are portable chest freezers. They are very convenient for travel, and their popularity is constantly growing. Some such hi-tech models support WiFi control, can operate on solar power and has even a USB charging port for charging small electrical devices.
Controls
Modern models have a mechanical, electromechanical or electronic control.
Standard mechanical switch is simple and reliable and usually provides three adjustment levels.
Electromechanical control uses the electro-mechanical thermostat that is also simple and reliable. The thermostat does not allow the user to accurately set the desired temperature. It operates in a mode more / less.
Electronic control supports more features and provide an accurate setting of the optimum temperature range.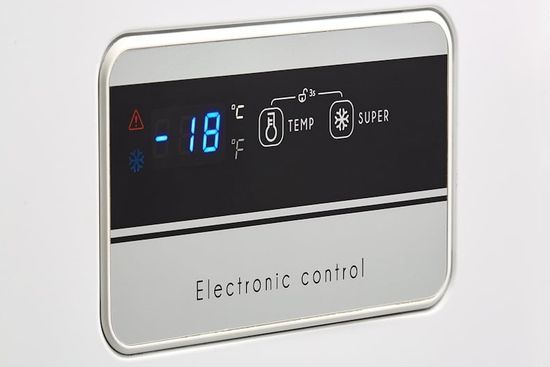 Unfortunately, power surges greatly reduce its reliability. Therefore, most modern models use combined controls.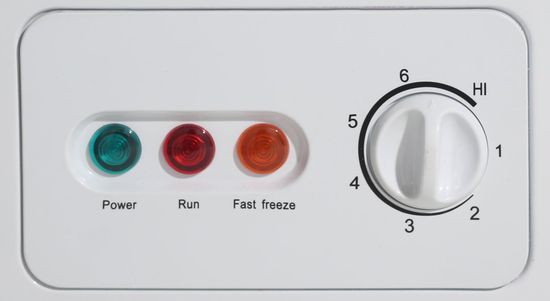 Main technical values
– chamber volume (cu. ft.);
– controls;
– freezing capacity;
This value is sometimes interpreted in different ways. One of the definitions reads as follows:
The freezing capacity is the amount of product in kilograms that the freezer is able to completely freeze from room temperature to -18 degrees for the entire depth within 24 hours.
– chamber class;
– climate class;
– method of defrost;
– noise level.
Most popular additional functions
This list contains:
– Fast Freeze mode provides maximum preservation of nutrients and vitamins in the foods;
Some modern freezers support the modes of fast cooling and freezing on demand. The video at the end shows such a Samsung model.
– Taste Guard carbon filter provides air clearing inside the chamber;
– some freezers have ice maker with connection to the water supply;
– Maxi-Box camera provides storage of large packages of food;
– sound and light alarm notifies the user of a loosely-closed door or excess temperature in the freezer;
– special handle-lever provides an easy opening of the door;
– remote control;
– electronic Parental Lock protects the freezer from unauthorized access;
– cold storage accumulators provide low temperature without power supply for a certain period.
Dimensions and volume
Upright freezer:
height – from 20 to 83 in;
width – from 16 to 55 in;
depth – from 18 to 31 in;
volume – from 1 to 16 cu. ft.
Chest Freezer:
height – from 30 to 40 in;
width – from 19 to 75 in;
depth – from 20 to 31 cm;
volume – from 3 to 24 cu. ft.
These models may have from 2 to 8 compartments depending on the size and volume of freezing chamber.
Storage of food
Freezer Cold Accumulators are packs or briquettes with saline.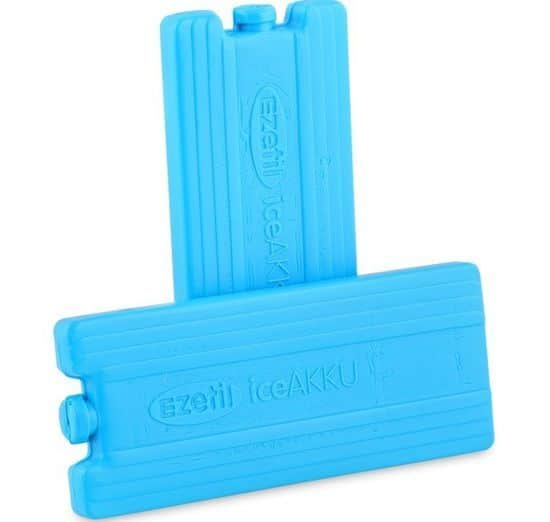 Together with trellis basket they increase a speed and power of freezing foods. Baskets and boxes with perforated walls provide the air circulate around the food.
The possibility of long-term storage of frozen products due to improved thermal insulation is designed for emergency situations, for example, during a power outage or failure of the cooling system. This parameter corresponds to the time of the temperature increase inside the foods from -18 to – 9 degrees without external cooling.
The safe storage time depends on the quality of thermal insulation and the presence of cold accumulators in the freezer chamber and can reach of 70 hours at a freezer wall thickness of 90-100 mm. Using cold accumulators increases the safe storage on 8-10 hours depending on the salt solution concentration.
The thickness of the freezer walls affects power consumption. The relationship between these parameters is inversely proportional. In economical models, European companies use thermal insulation up to 120 mm thick. Japanese companies use materials with higher thermal insulation properties, while maintaining the standard wall thickness. This allows companies to increase by 11% the usable capacity while maintaining dimensions.