A healthy lifestyle and, accordingly, healthy food are popular trend for several decades. As a result, it forms a high demand for various kitchen appliances for preparing such food. Their high popularity has formed even a separate segment in the market of home appliances, including various Sous Vide machines. Perhaps many have seen ads of Vorwerk Thermomix TM5, L'EQUIP IR D5 Food Dehydrator, L'EQUIP 528 Food Dehydrator, Anova Precision Cooker, etc.
All these devices belong to molecular gastronomy, which is a section of trophology or the science of food. The physicist Nicholas Kurti of Oxford and the French chemist Herve of INRA first formulated the basic principles of this science in 1988. Today it studies the physical and chemical processes in cooking.
However, besides the development and creation of fundamentally new models, companies are actively improving traditional devices. For example, companies offer many screw juicers with a low rotational speed, which eliminates the heating the juice, preserving its useful properties. Innovative Tribest GS-P502 masticating juicer perfectly illustrates this trend.
Vacuum blenders
Blenders are no exception. Engineers have upgraded even these relatively simple devices by developing vacuum blenders.
As known, blender provides grinding, beating up and mixing. Of course, these processes are accompanied by contact with air and, as a result, oxidation. According to experts, the oxidation of fruits and vegetables destroys 20-40% of vitamin C. However, this chemical process also adversely affects A, E and B vitamins. For comparison, vitamin E can even withstand heat treatment. But, vitamins are essential for the body. For example, C vitamin improves the immune system, beta-carotene has a positive effect on vision, etc.
Unfortunately, oxidation also destroys enzymes or catalyzing enzymes. Vacuum models solve the problem of preserving vitamins and enzymes, blocking the oxidation reaction. In fact, the device pre-evacuates the air from the jug. As a result, the finished mixture retains more nutrients, has a better taste and aroma, a more uniform consistency and an extended shelf life.
Today the market offers a wide range of different models. But, Hanssem Ozen HB300 and Philips HR3752 vacuum blenders are among the most popular models.
Hanssem Vacuum Blender Ozen HB300
In fact, Hanssem Ozen HB has become the world's first vacuum blender. This device has a very stylish design.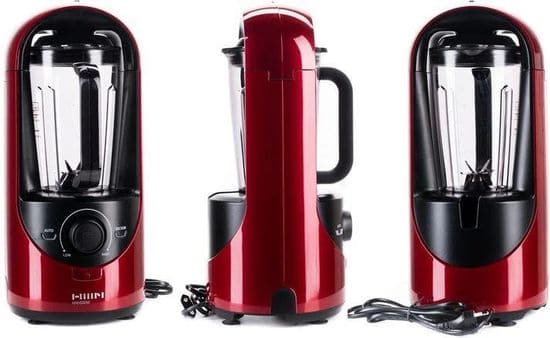 Unfortunately, Hanssem Vacuum Blender Ozen HB300 requires 220V AC or a transformer for 220V/110V AC conversion, if your local power supply AC100 ~ 120V. But, Amazon also offers the cheaper Pado Ozen 310 and Pado Ozen 500 for AC100 ~ 120V.
The design of these models is almost the same.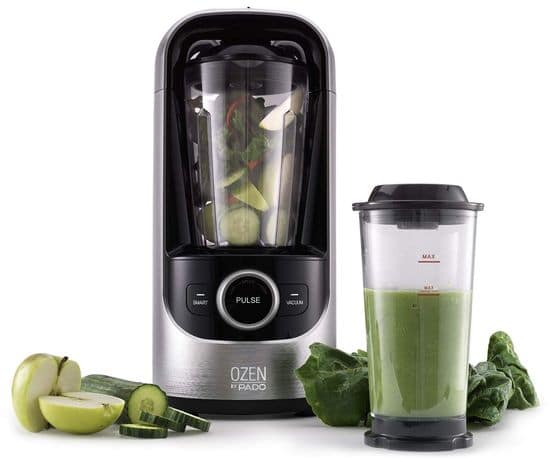 But the power of the HB300 reaches 960W, while the Pado Ozen 310 and 500 use a motor with a maximum power of only 550W. Its rotation speed is 20,000 RPM. All models use a Tritan (BPA free) jug. The video at the end convincingly illustrates the benefits of blended in vacuum.
Triple lock safety system ensure complete safe.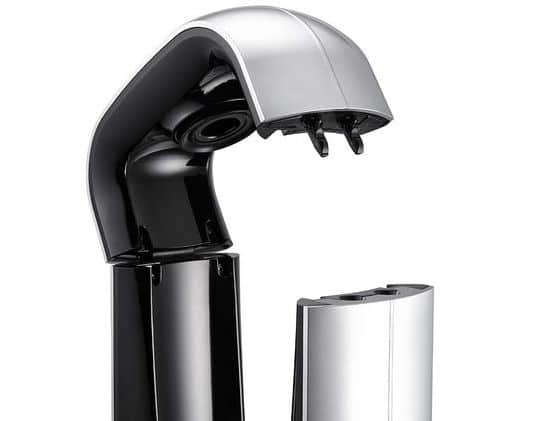 The unique hexa-design blade effectively processes dietary fiber.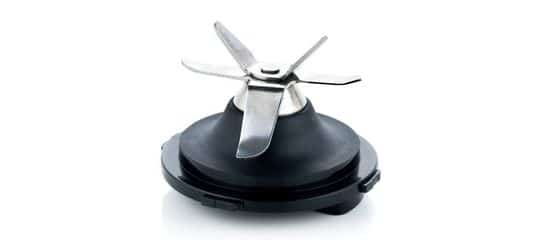 The device uses only a few controls.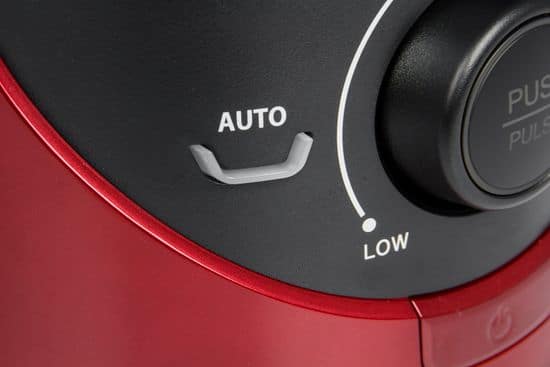 The test results clearly illustrate the difference between vacuum and traditional technologies.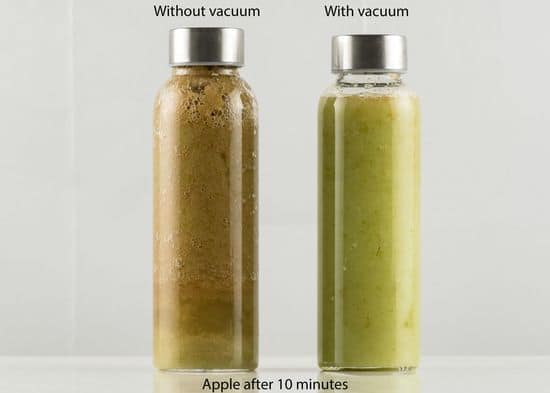 Philips Vacuum Blender HR3752
High power and speed at a relatively low price provide an excellent price / quality ratio of the model. Rotational speed reaches 35,000 RPM, and power – 1400W. The design of this model also corresponds to the most sophisticated taste.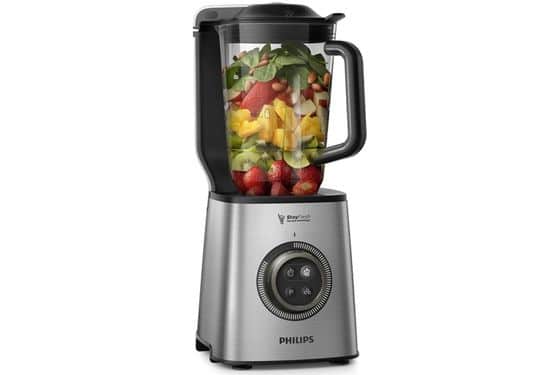 HR3752 uses the innovative StayFresh vacuum technology. In addition, the innovative ProBlend 6 3D blades increase the blend area. 4 buttons provide a choice of operating modes, including vacuum smoothie, vacuum, pulse and ice crushing.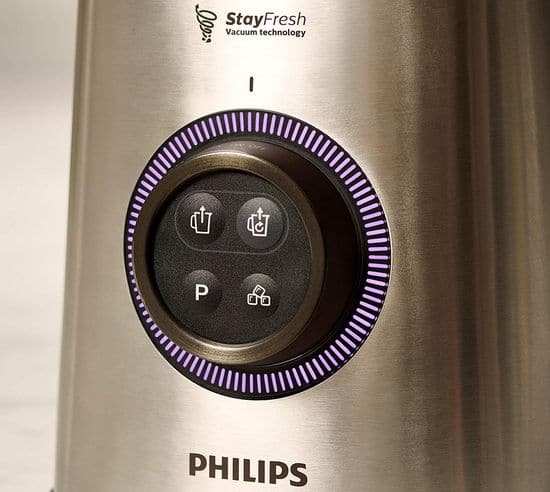 The model also has a super strong 1.8L Tritan jar and detachable blades for easy rinsing.