Innovative trend in the segment of complex household appliances dominates for several decades due to objective factors. Stiff competition requires companies to constantly increase the competitiveness of their products. In turn, it depends primarily on the price, quality and functionality of the device. But the quality of the top models has already reached its maximum and its further increase usually requires significant costs. Of course, they negatively affect the cost of production and, as a result, the final price. Therefore, expanding functionality becomes the most effective way to increase competitiveness. But solving this problem requires the active use of new technologies. Today experts state this trend in almost all segments of household appliances.
Of course, TVs are reasonably considered to be one of the most complex household appliances. Therefore, the innovation trend is most pronounced in this segment. Of course, South Korean LG rightfully refers to the leaders. Almost every year, the company offers innovative models with new technologies. And 2018 is no exception.
The European Expert Imaging and Sound Association (EISA) has awarded LG OLED and SUPER UHD TVs with AI ThinQ for high competitiveness in terms of image quality, artificial intelligence, and sound.
The video at the end shows their presentation at CES 2018.
LG ThinQ Smart Platform
LG presented a new AI DeepThinQ technology at CES 2017. The company uses it in smart control systems to integrate household appliances. A year later, at CES 2018 in Las Vegas, the company introduced a new line of LG ThinQ products. Today, the LG ThinQ contains premium LG devices under this name.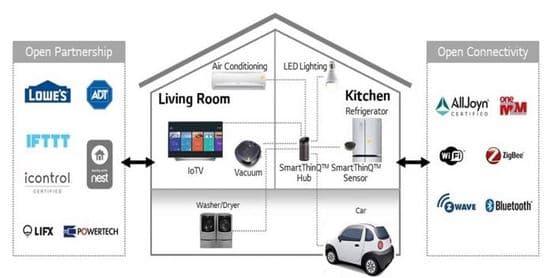 These AI (Artificial Intelligence) devices exchange information with each other and use deep self-learning technology. In addition, the company plans to use assistive technology from other companies. For example, LG releases an updated version of its Instaview fridge with support for Amazon Alexa and the ability to exchange messages with ovens and dishwashers.

Other AI devices will support Google Assistant. But LG devices use the DeepThinQ technology differently. For example, the flagship LG Hom-Bot Robot vacuum cleaner uses it to recognize objects in a room.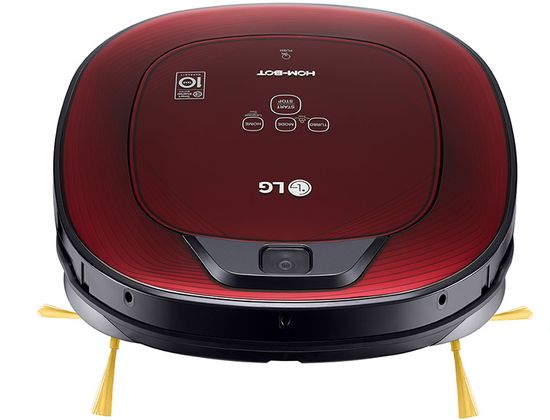 In addition, it supports the recognition of "person-object". DeepThinQ technology in the refrigerator provides control over the shelf life.
LG Dualcool ThinQ Stand Inverter air conditioner supports voice control. In addition, LG DeepThinQ AI technology detects the number of people in a room and regulates the air flow.
DeepThinQ OLED and Super UHD Tvs
The LG ThinQ lineup also includes OLED and Super UHD TVs of 2018 with built-in DeepThinQ, which provides voice control and recognition with the help of remote control in the smart TVs. LG OLED 65E8 was named the best OLED TV 2018. The design of the model is made in the style of Picture-on-Glass.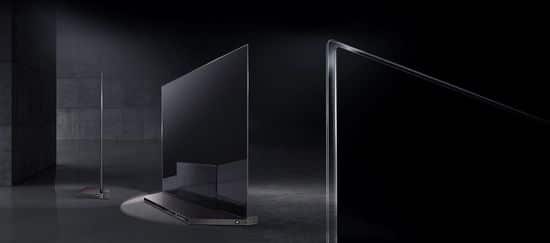 Furthermore, the model uses an improved α (Alpha) 9 video processor.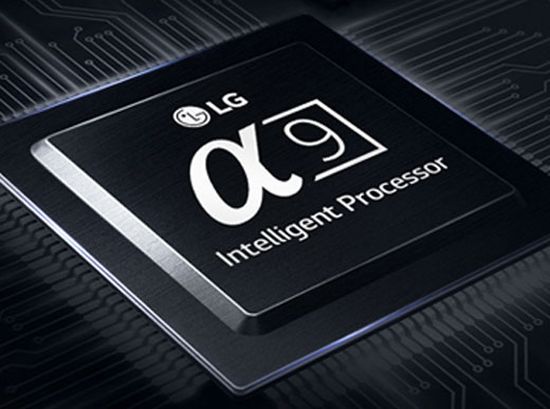 Of course, a more productive intelligent processor significantly improves image playback, shadow detailing, and color quality at any viewing angle. High realism due to the wide color range, excellent sharpness and depth of the image provide excellent image quality. In addition, the processor provides a four-step noise reduction technology, which efficiency twice exceeds analogs. A new algorithm filters out artifacts, enhancing image clarity. The processor confidently supports a speed of 120 fps ensuring smooth playback of highly dynamic scenes.
The model supports NLP (natural language processing) in 14 countries, including the United States, Australia, Brazil, Canada, France, Germany, Italy, Korea, Mexico, Poland, Russia, Spain, the United Kingdom and Turkey.
In addition, TV uses the Cinema HDR feature with support of Advanced HDR format from Technicolor to provide a cinematic level of playback in HDR format. HDR format playback uses dynamic frame-by-frame processing using the LG's Enhanced Dynamic Tone algorithm.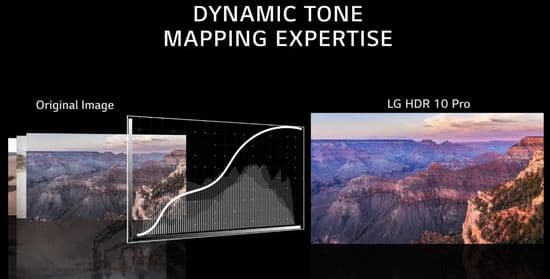 Conclusion
PROS
– awesome picture quality;
– excellent smart TV system;
– opulent Picture-on-Glass design;
– excellent viewing angles;
– instantaneous response time;
– perfect blacks and contrast;
– excellent voice recognition;
– excellent color accuracy.
CONS
– lacks brightness vs LCD;
– static content creates burnout risk;
– increasing white area activates ABL or Automatic Brightness Limiter function.
– no HDR10+ support;
– high price;
– average sound quality.