Bugatti VOLO toaster
Bugatti brand has long been one of the leaders in the top-segment of home appliances. VOLO series is one of the most stylish in this company's products. This collection also includes an electric kettle, Diva coffee maker, Vela stationary blender, Eva blender, Uma kitchen scales and Vita juicer for citrus. All devices are made in the same style and look great in any interior.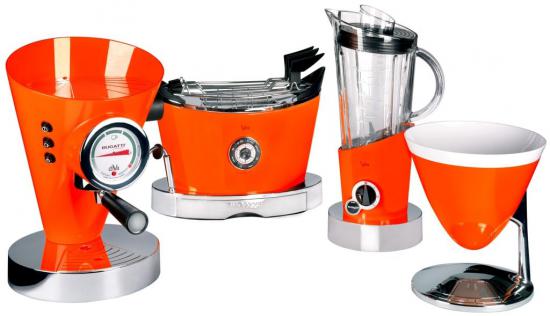 Bugatti VOLO toaster has a very impressive and stylish design.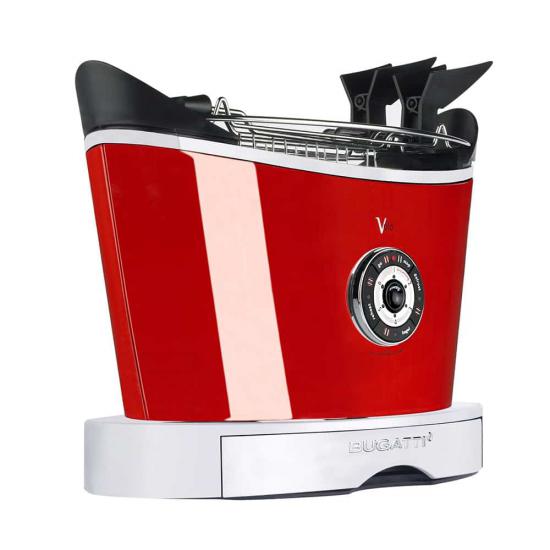 The company offers a wide range of colors.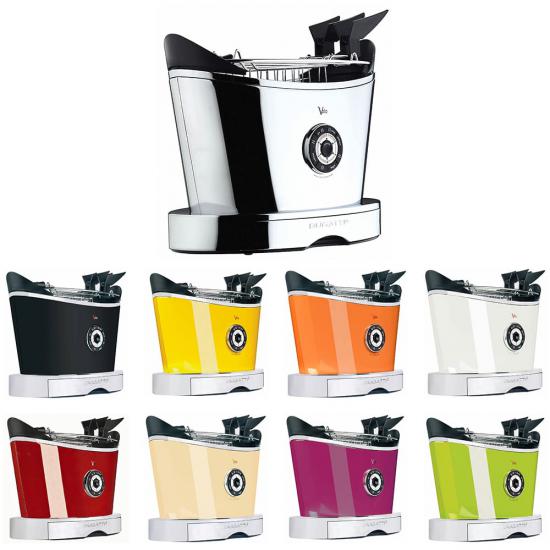 Of course, a complete Bugatti collection of kitchen appliances will provide a great style for any kitchen. But Bugatti devices are traditionally expensive.
Toasters are made in a completely metal body with chrome elements. The company also offers models with leather coating and Denim design. The Denim models have a cover of denim.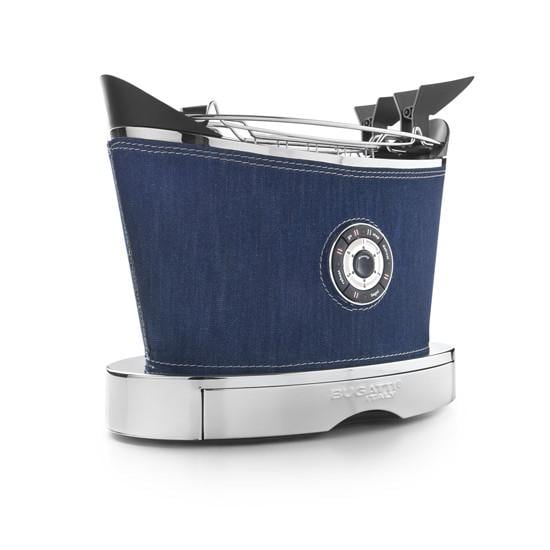 Of course, these models are much more expensive.
The company also offers the Bugatti VOLO Swarovski model.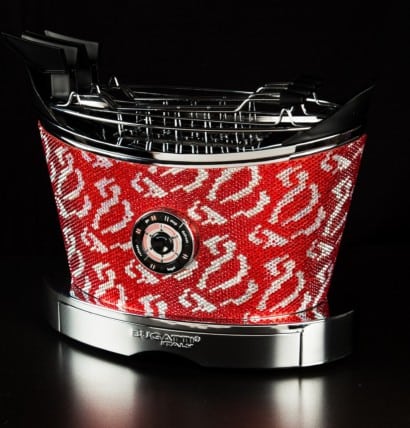 This model is the most expensive in the series.
Technical values correspond to the average level. The toaster power is 930 W. The model uses electronic control, two slots for toasting, six levels of toasting, and a centering the pieces of bread. The device also supports cooking mode from frozen bread and Warming mode. Kit contains special clips for convenient cooking the sandwiches.
Many also know Bugatti Noun glass toasters with an original design. The video at the end demonstrates these models.
Bosch toasters
Bosch TAT 3A011 / 3A014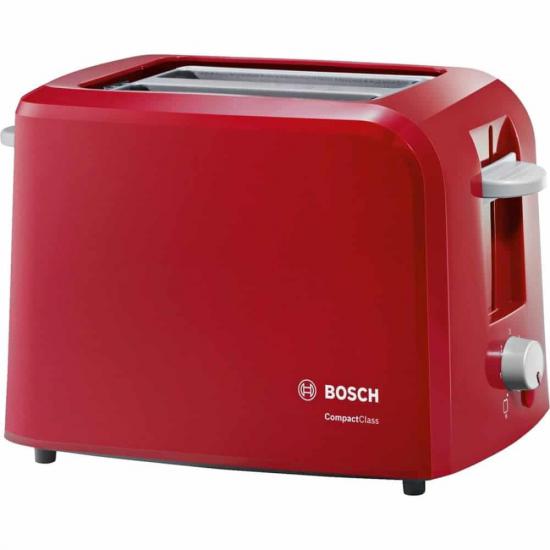 This compact model occupies the top positions in many ratings of 2017. A record low price and excellent quality are the main advantages of a toaster.
But this device is not very suitable for fans of square sandwiches, because the toaster ensures their toasting only two-thirds of the height. This limitation is the only disadvantage of the model.
Bosch TAT 6313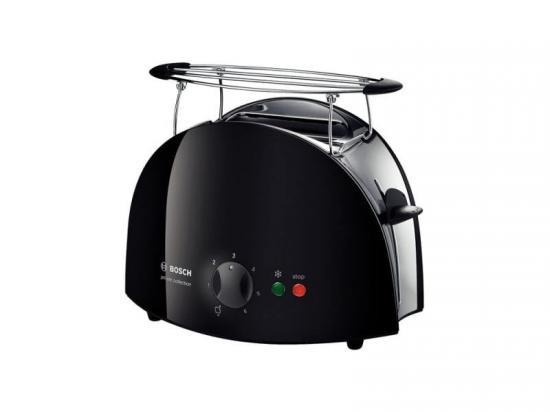 This toaster is very simple, reliable, comfortable, powerful and capacious. The device has a stylish design and electronic control that provides adjustment of the toasting temperature. The model automatically calculates the optimum cooking time. The automatic shut-off function prevents burning when the bread is jammed in the holder. A high-quality heating element ensures the uniform and thorough cooking the toasts with an appetizing crust. The lack of a Warming mode is the only small disadvantage of the model.
Bosch TAT 4610/4620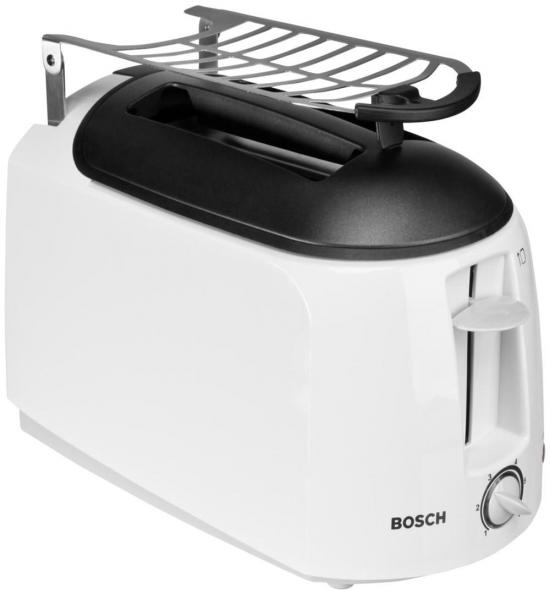 This simple and powerful toaster has six temperature modes, backlight and a convenient crumb tray. The device uses reliable mechanical control.
Bosch TAT 8611/8613.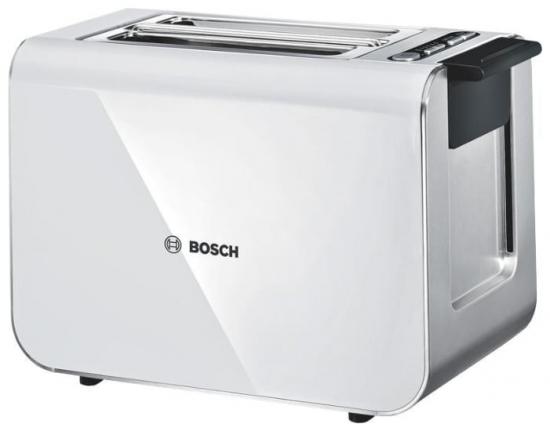 The model has a durable metal case, high power, low power consumption and supports an automatic shut-off function.