Of course, Philips products do not need to be introduced. This brand has long been known for the high quality and reliability of its products. The segment of household kitchen appliances is one of the main directions of this company. High quality of assembly and materials ensures its reliability and durability.
Today, the company offers several series of household appliances. Of course, Viva Collection is one of the most popular.
Philips Viva Collection HR2722/10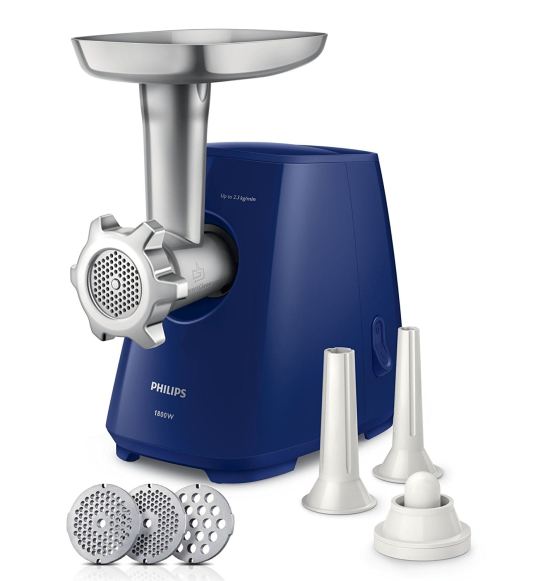 The nominal power of the model for cooking minced meat is 500 W and reaches 1800 W in case of engine blockage. Its productivity reaches 5 lbs per minute that corresponds to the middle segment of this class.
Innovative InsertClean design provides a simple and convenient care.
The model has three stainless steel grills for minced meat and two nozzles for cooking sausages.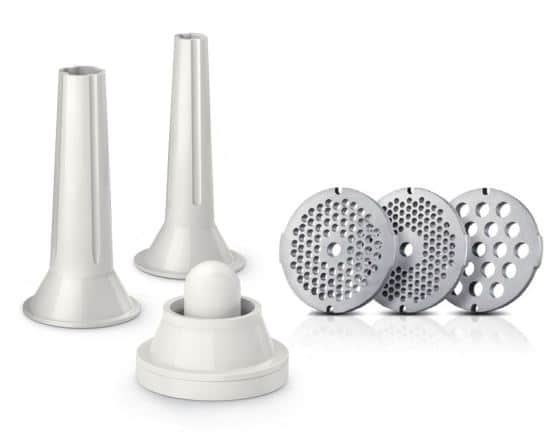 The hole diameter of the disks is 3, 5 or 8 mm, ensuring the optimum consistency of minced meat. A nozzle with a diameter of 12 mm is intended for the preparation of thin sausages, and a 22mm nozzle is used for larger sausages.
The knife and screw are adjusted automatically that protects from incorrect installation.
The innovative 2-sided accessory reduces cleaning time by 50%.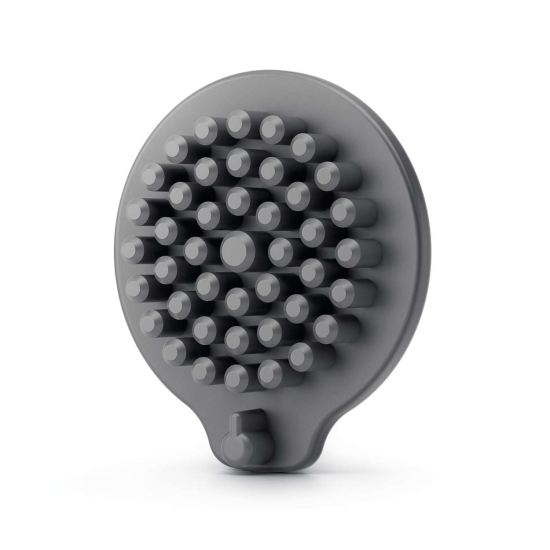 A sturdy connecting element with metal gears is resistant to high mechanical stresses.
Philips HR2735/00
This premium model belongs to the popular Avance Collection.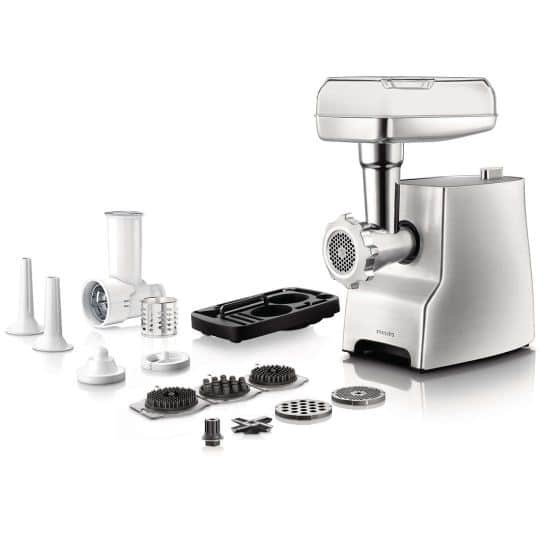 This model has a completely metal case made of cast aluminum. The base is equipped with rubberized legs to prevent slipping during operation. The metal tray for meat has a transparent cover.
The nominal motor power is 800 W and reaches 2600 W for engine blockage. Its performance reaches almost 10 lbs per minute that is a very high value. The meat grinder is equipped with a reverse mode and a connecting element with metal gears that is very resistant to mechanical stress.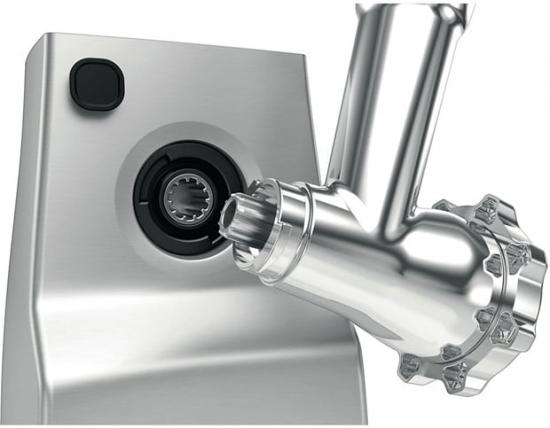 The model also has an additional plastic connecting element that is used for particularly tough ingredients.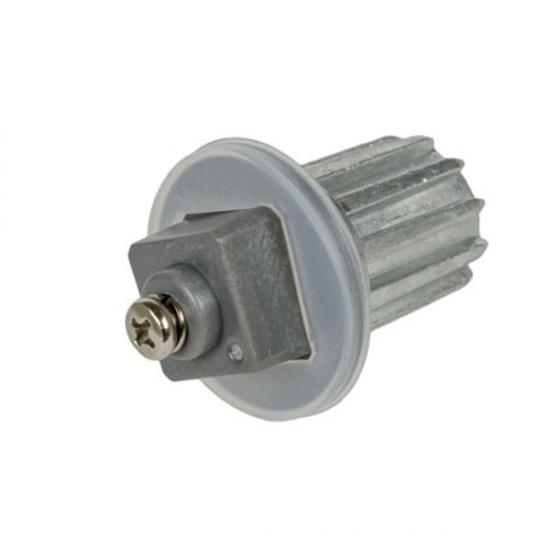 The stainless steel knife is self-sharpening.
Three perforated discs with holes of different diameters provide the choice of the required consistency.
The diameter of the discs is increased to 2.5 inches to improve performance. A special accessory greatly simplifies their cleaning. This model is also equipped with drums for slicing and shredding vegetables and fruits.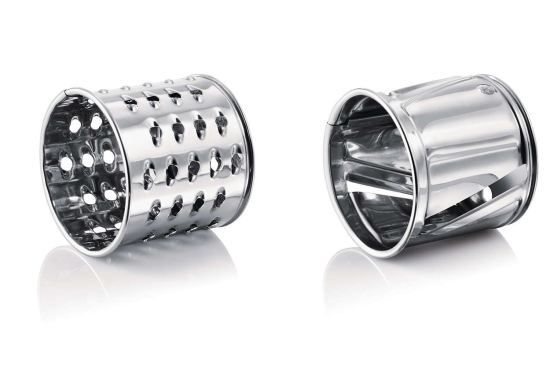 Philips HR2735/00 also has two nozzles for sausages and a kebbe nozzle.
Philips HR2730/90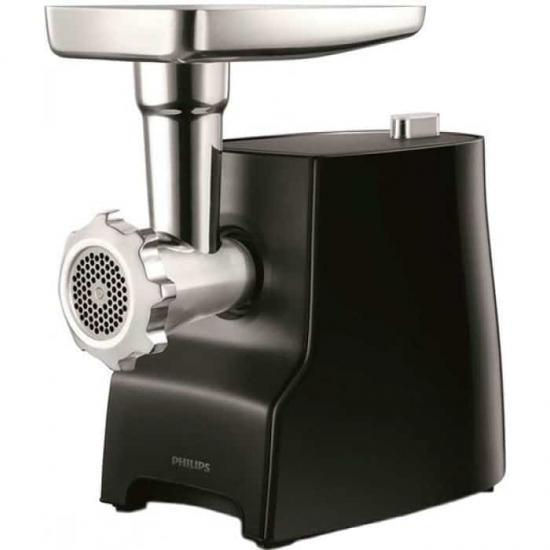 This cheaper model has a body made of high-quality black plastic. But the front part and the loading tray are made of metal. The motor power when locked is 2200 W. The nominal operating power is 800 W. This model also has a reverse mode and a self-sharpening knife made of stainless steel.
Philips HR2730 / 90 is equipped with two perforated discs for minced meat of different consistency, two sausage attachments and a kebbe nozzle. This model also has a special accessory for cleaning discs and an additional plastic connecting element for hard meat.
The video demonstrates the simplicity and convenience of assembling and care for Philips Meat Mincer.