A series of automatic Saeco Royal coffee machines has a very good price-performance ratio. These models were developed by Italian engineers for use in places with a large flow of people. They are well suited for offices, restaurants, cafes and bars. Coffee machines are designed for heavy loads and provide up to 120 servings per hour. All models have many innovative technologies, including ceramic grinders, thermospeed and varipresso technologies, etc.,the possibilities of which are demonstrated in the video at the end of the article. This series includes Saeco Royal Office, Saeco Royal Professional, Saeco Royal Cappuccino, Saeco Royal One Touch Cappuccino, Saeco Royal Cofee Bar and Saeco Ambra models. But Office, Professional and Cappuccino are the main models of this series.
Saeco Royal Office, Professional, Cappuccino and Cofee Bar
Royal Office is designed to prepare coffee beverages without milk. It prepares espresso, ristretto, lungo and americano.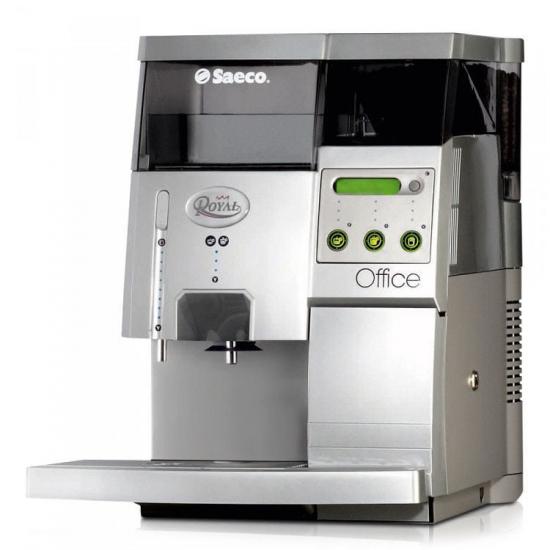 Royal Professional has a cappuccinatore, but only one boiler.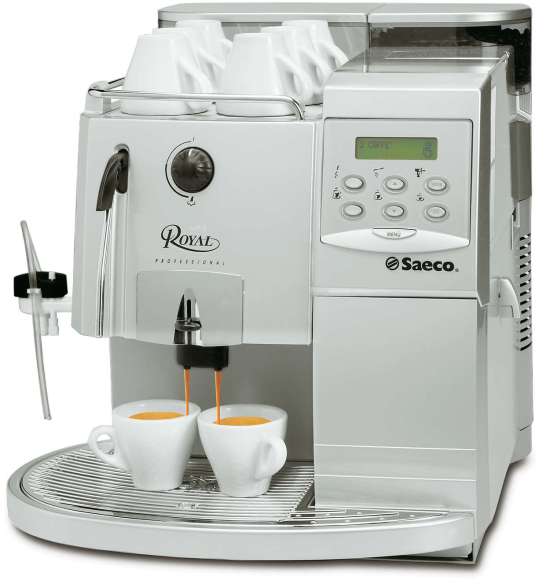 Therefore, espresso and milk are prepared only in turn. The boiler first prepares the espresso, and then serves the steam for frothing milk.
Royal Cappuccino has a cappuccinatore and two boilers.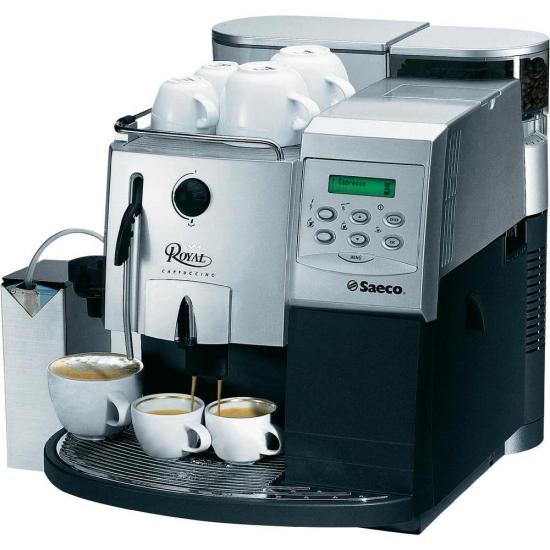 One boiler is designed for steam, and the second boiler heats the water for espresso. The presence of two boilers ensures the simultaneous preparation of coffee and milk.
Saeco Royal Cofee Bar provides connection to the water supply.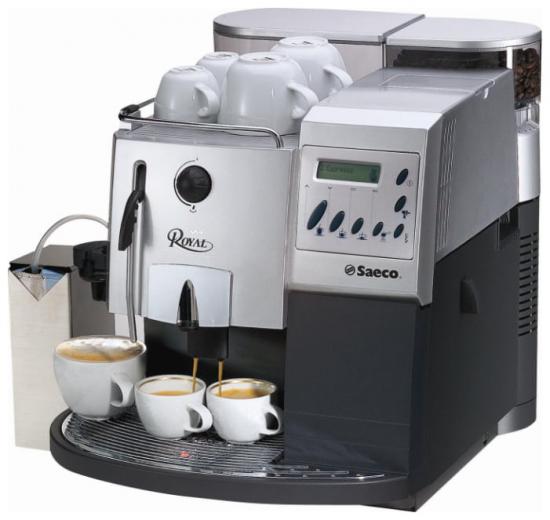 This option is very useful for cafes and restaurants. It also has two boilers for the rapid preparation of coffee and milk beverages.
Saeco Royal One Touch Cappuccino and Ambra
This model has a very stylish design.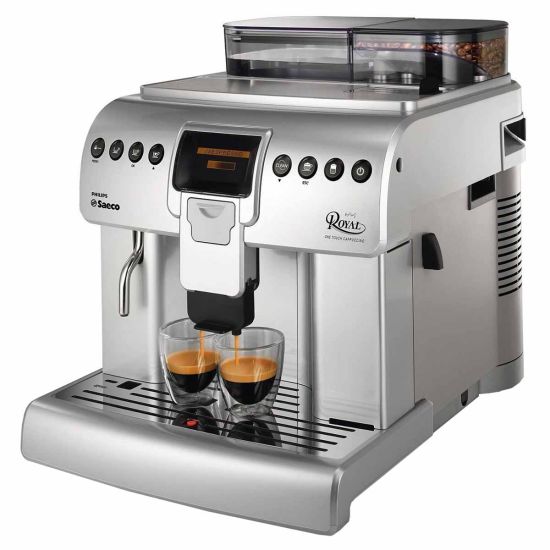 Automatic Cappuccino Cooking is its main advantage.
Saeco Ambra is a full-fledged vending model.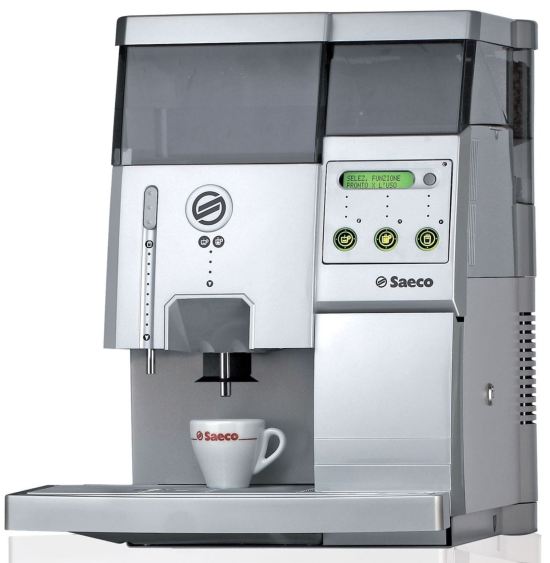 The model has a well thought-out system for connecting the payment system. Saeco Ambra is the most powerful and productive device in the Royal Series. The accumulating brass boiler provides power and thermal stability. Bunkers are closed with a key to prevent unauthorized access.
In general, the automatic coffee machines Royal series are simple and convenient. Care requires only the timely addition of water and coffee beans, disposal of spent coffee from a separate bunker and emptying the drip tray. Increased volumes of all bins are very convenient for intensive work.
Comparative table of characteristics of Saeco Royal models.
| | | | | | | |
| --- | --- | --- | --- | --- | --- | --- |
| Model | Office | Professional | Cappuccino | Coffee Bar | One Touch Cappuccino | Ambra |
| | | | | | | |
| Flowing boiler | + | + | + | + | + | – |
| Cumulative boiler | – | – | – | – | – | + |
| Steam supply | – | – | – | + | + | – |
| Connection to water supply | – | – | – | – | + | – |
| Heated cups | – | + | + | + | – | – |
| Capacity for coffee beans, grams | 1000 | 300 | 300 | 350 | 300 | 720 |
| Capacity of removable water container, liter | 6.5 | 2.4 | 2.4 | 2.4 | 2.4 | 6.5 |
| Capacity for coffee grounds (servings) | 30 | 30 | 30 | 20 | 30 | 30 |