As known, last year Roborock S7 won 17 awards at CES 2021, becoming the best robot vacuum cleaner according to many authoritative experts. This year, the company continued its innovative expansion by introducing several new series. As a result, today Roborock lineup completely covers the mid-budget and premium segments from $ 430 to $ 1,400. The company offers models w/wo mopping, w/wo Self-Empty Dock ('+' in the name), with normal or high suction power ('Max' in the name).
Roborock lineup
Current models:
– Q5+ / Q5 – $ 600-$ 700 / $ 430, 2700Pa;
– Q7+ / Q7Max+ – $ 800 / $ 870, 2700 Pa / 4200 Pa;
– S7+ / S7 – $ 950 / $ 650, 2500 Pa;
– S7MaxV+ / S7MaxV – $ 1,160 / $ 860, 5100Pa;
– S7MaxV Ultra with Empty Wash Fill dock – $ 1,400, 5100 Pa.
Of course, all series use the identical Roborock's technological solutions, but their versions vary depending on the price and specialization. This list includes:
– all models use 'LiDAR navigation+SLAM', but S7MaxV (Plus and Ultra) have 'LiDAR navigation+RGB camera;
– with the exception of S7+ with only 'real-time mapping', all robot vacuums have 'real-time mapping+3D mapping';
– except Q5, all series support mopping. S7 series uses Sonic Mopping tecnology with wipe vibration;
– all models support 'No-Go Zones' & 'Invisible Walls' for vacuuming. 'No-Mop Zones' feature is offered in all mopping models except Q7;
– thier runtime in Quiet mode reaches 180 minutes;
– voice control supports Amazon Alexa, Google Home, and Apple Siri Shortcuts.
The S7MaxV Ultra is compatible with the innovative Roborock Empty Wash Fill dock, which for the first time provides full mopping automation through auto-refilling the onboard water tank and cleaning an wipe.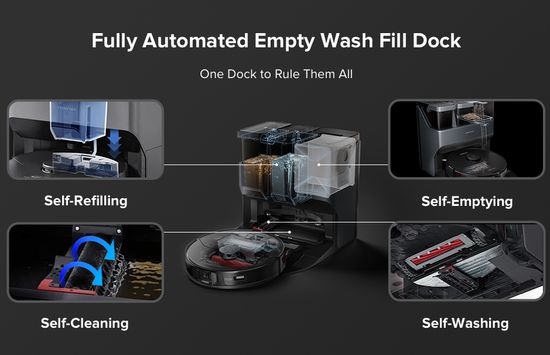 New Reactive AI 2.0 version, VibraRise module, front RGB camera and LED spotlight expand the list of S7MaxV Ultra's innovations.
Q5 series offers superb value for money. It can be positioned as a cheaper version of the S7MaxV without the mopping and with less engine power. Its peak suction power is 2700Pa vs 5100Pa of S7MaxV. But at almost identical functionality, Q5 is half the price ($ 600 – $ 700 with self-emptying dock vs $ 1,400).
Roborock Q5+ vs S7 vs S7 MaxV
Comparison of these versions is due to their approximately the same price ($ 600-$ 700 vs $ 650 vs $ 860).
Q5+ comes with Auto-Empty Dock Pure (7 weeks of dirt) but no mopping feature. S7 and S7 MaxV offer mopping mode with Sonic Mopping technology, VibraRise modul to lift wipe over carpet. Together with Ultrasonic Carpet Recognition, VibraRise mop actually provides mopping and vacuuming in one cycle.
The suction power of Q5+ vs S7 vs S7 MaxV – 2700Pa vs 2500Pa vs 5100Pa.
Cleaning performance
S7 vs Q5
1 – bare floor (hardwood, laminate, tiles; 'Balanced' setting) – 100% for small debris and 95% vs 100% for large debris;
2 – carpet – ('Max' setting) ~65%-70% for large debris and 55% vs 25% for small debris;
3 – pet hair:
– bare floor – almost 90% vs 100%;
– low-pile carpet – 50% vs 70%;
– high-pile carpet – 40% vs 75%.
In general, both models perfectly clean bare floors, S7 is better at cleaning small debris on carpets, but is inferior to cleaning pet hair.
S7 MaxV vs Q5
1 – bare floor – up to 100% for any debris and pet hair;
2 – carpet (depending on pile height) – 50%-55% vs 65% for large debris, 40%-50% vs 25% for small debris and 65%-80% vs 70%-75% for pet hair.
These differences are due to the use of different brushrolls. The rubber brushroll in S7 MaxV is more effective on low-pile carpets vs bristle brushrol of Q5. In addition, its performance depends less on the debris size.
S7 is slightly louder vs Q5 (67dBA vs 60 / 64dBA on bare floor / carpet). More powerful S7 MaxV is louder. Its noice level reaches 73 dBA.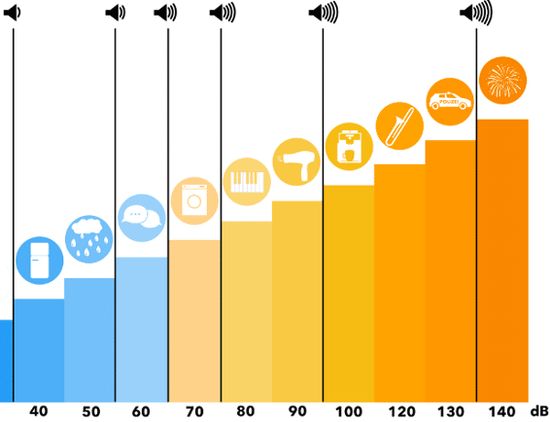 Roborock Q5+ vs S7 MaxV Ultra
Specs
– navigation – LiDAR + SLAM vs LiDAR + SLAM + front RGB camera;
– airflow – 16.75 CFM vs 13.39 CFM;
– peak suction power – 5100Pa vs 2700Pa.
1. Both robots have an auto-empty dock with disposable dustbag of 2.4-liter capacity. The Empty Wash Fill dock of the S7 MaxV Ultra offers additional options for the mopping feature, including auto-refilling the onboard water tank and pad-washing, but it's bulkier.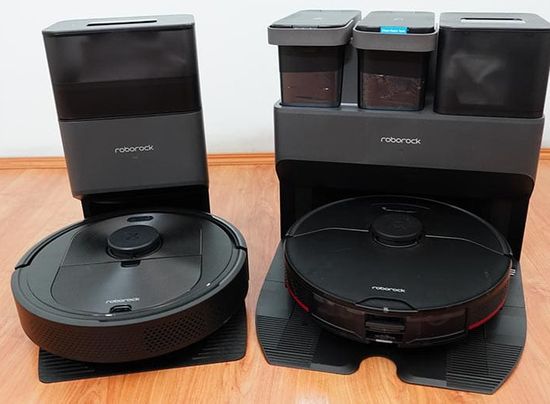 2. Both models use LiDAR, but S7 MaxV Ultra has upgraded Reactive AI 2.0 with twin-lens camera with lasers and LED spotlight.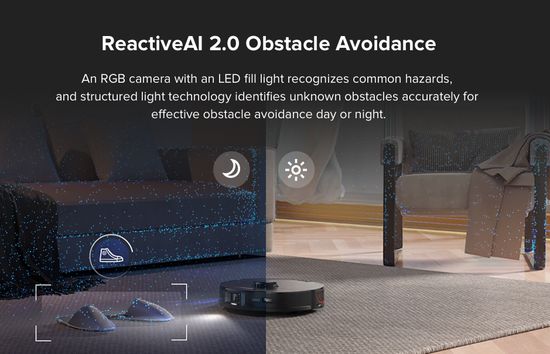 LED spotlight provides front RGB camera operation in the dark.
In addition, its obstacle avoidance system with additional RGB camera detects 'flat' obstacles up to 10cm high, using AI and a database to identify them.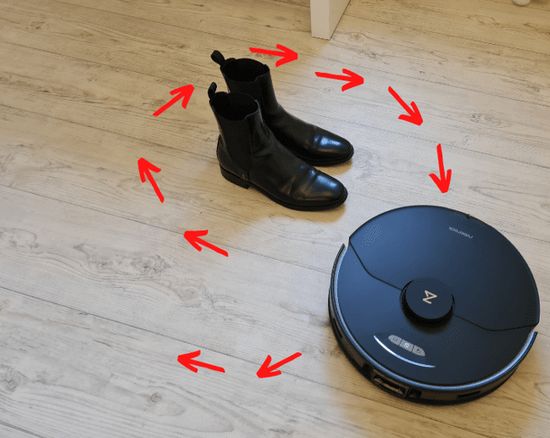 In addition, the RGB camera supports real-time video call.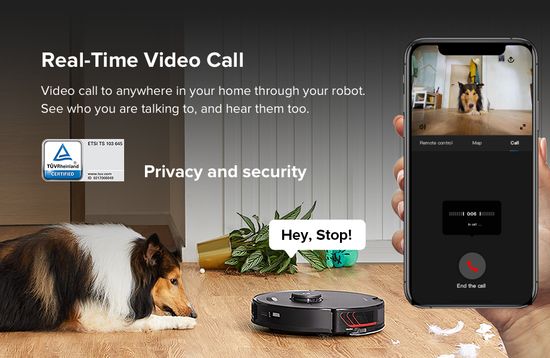 This option can be useful to communicate with children or pets, especially in a spacious home.
In addition, the camera can be used for CCTV (сlosed-circuit television). Of course, using this feature requires data protection. But according to the company, this mode has:
– a security certificate ETSI TS 303 645 from TÜV-Rheinland (cybersecurity assessment for consumers of IoT products);
– guarantee for complete blocking of photo / video / sound recording transfer to the cloud;
– security code for video activation;
– voice notification of camera activation when activated;
But too careful people can stick the camera lens over.
3. Both robots use more productive an all-rubber side brush.
4. The models support the app upgrades, including Matrix Map, 3D Map, Mapping Run, etc.
5. Vacuuming performance of robots is practically identical.
Pros & Cons
Pros of Roborock S7 MaxV Ultra:
– more efficient obstacle avoidance with twin-lens camera in Reactive AI 2.0;
– pad-washing and Sonic Mopping technology drastically improve the mopping quality. Auto-refilling the onboard water tank and VibraRise modul to lift wipe over carpet provide full mopping automation and vacuuming/mopping in one cycle;
– new all-rubber bristle-less brushroller better resists hair tangles;
– CCTV option with twin lens camera.
Pros of Roborock Q5+
– twice cheaper;
– Auto-Empty Dock Pure (Q5+) is much more compact vs Empty Wash Fill dock;
– higher airflow provides better cleaning from small debris on bare floors;
– due to the lack of an onboard water tank, the dustbin capacity of Q5 is higher (470 ml vs 400 ml).
Roborock app
1. Both models support Live Map option. As known, it was first implemented in Roborock vacuums. With the exception of Roomba, Shark and Neato, today it's available in many models from other brands. In fact, it provides real-time tracking of the robot.
This feature supports the new options, including 3D for Android phones or Matrix for iOS devices.

2. Both models keep maps for four levels.
3. S7 MaxV Ultra additionally offers an Obstacle Identifier which shows evaded objects in real-time.
4. Quick Mapping feature with LIDAR's 360-degree scanning significantly speeds up the map creation process. Today, this very handy feature is only available in the Q5 and S7 MaxV Ultra.
5. Both models use 'no-go zones' and 'invisible walls', which are radically more convenient than traditional magnetic tapes. Moreover, the app offers a choice between 2D or 3D map.
6. Live Camera in S7 MaxV
7. Both models offer maintenance (status of various components, including brushes, filter, sensors, etc), cleaning history and scheduling.
Conclusions
Of course, the evaluation of the comparison results depends on personal preferences. For example, many purity perfectionists are skeptical about the mopping quality with robots. Indeed, regularly washing the wipe by hand is too troublesome, but wiping the floors with a dirty, damp fiber is also unlikely to add shine to them. For these consumers, the cheaper Roborock Q5+ with suberb features is preferable vs mopping models.
S7 MaxV Ultra with innovative Empty Wash Fill dock offers Sonic Mopping technology (vibration up to 3000 times/min) and auto pad-washing in dock that drastically improves the mopping quality. Furthermore, auto-refilling the onboard water tank and VibraRise modul to lift wipe over carpet provide full mopping automation and vacuuming/mopping in one cycle. Unfortunately, it's twice as expensive ($1,400 vs $700). But with a sufficient budget, it will be a good choice for lovers of purity without hassle.
The company also offers the Roborock S7 Pro Ultra, which is a cheaper version of the S7 MaxV Ultra. It's sold in Europe for between €1,000 and €1,200. Obstacle Avoidance system is the only and main difference between them. MaxV Ultra has an active camera with two sensors for accurate recognition of objects on the floor. The cheaper S7 Pro Ultra uses a much less efficient conventional obstacle detection sensor. Therefore, unlike the S7 Pro Ultra, MaxV Ultra safely avoids almost any obstacle. In addition, the MaxV Ultra is sold separately or with an Empty Wash Fill dock, expanding customer choice. The S7 Pro Ultra comes only with dock.
This video offers a side-by-side comparison of Roborock S7 MaxV Ultra vs S7+.