Of course, the Korean Samsung Corporation needs no introduction. For several decades, this company occupies a leading position in many segments of household appliances. The development and introduction of new technologies largely ensure its success. As a result, innovative Samsung air conditioners, televisions, refrigerators, etc. confidently present in many TOP listings.
Today, the list of innovations in the air conditioning segment includes several technologies.
Wind-Free Cooling
Of course, Wind-Free Cooling technology rightfully heads this list.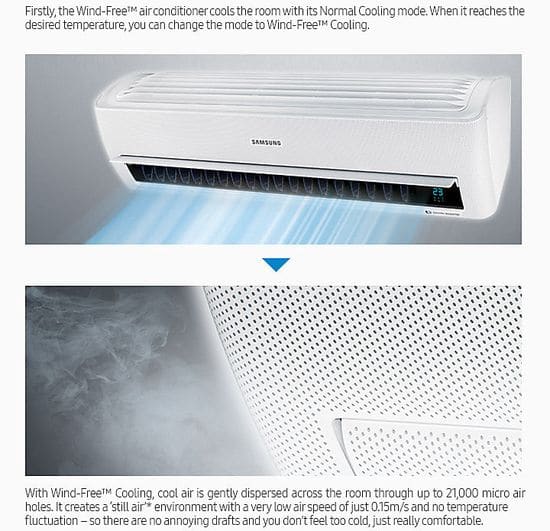 More than 20,000 microscopic holes for cooled air on the front of the indoor unit significantly increase the comfort of conditioning, eliminating the unpleasant drafts. Additionally, this technology significantly optimizes the redistribution of cold flows in different directions.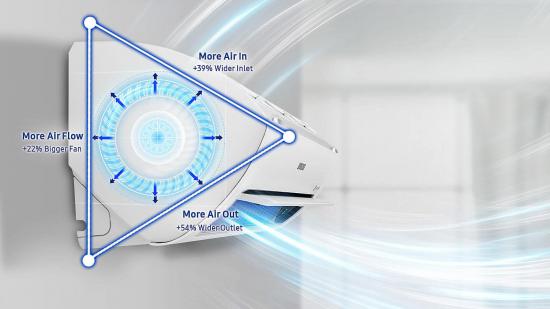 Moreover, it provides a smoother control of the air temperature in the room in Good Sleep mode.
The video at the end demonstrates the operation principle of this technology.
Triple Protector Plus
Reliable protection Samsung Split systems occupies the second line in the list of innovations.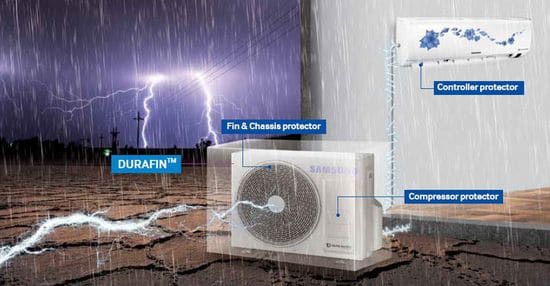 In fact, Triple Protector Plus provides device protection, air purification and includes:
– anti-corrosion DURAFIN coating the outdoor unit;
– built-in protection against voltage drops in the network;
– unique Easy Filter Plus air filtration system.
Easy Filter Plus technology uses a highly efficient, ultra-wide PM 2.5 filter on the outside of the housing with an anti-allergen coating. According to the company, it cleans the air by 99% and is easy to clean under running water.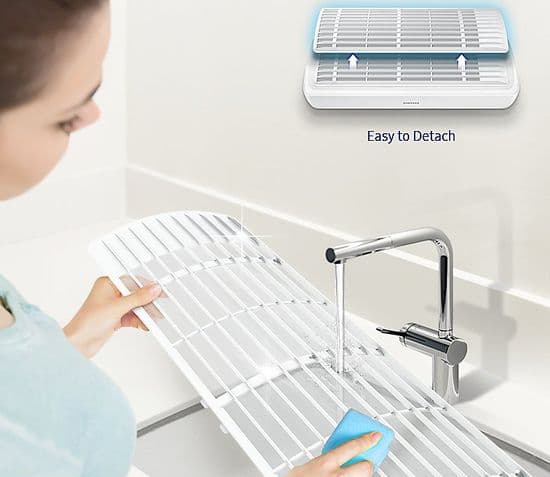 Virus Doctor
The company has developed Virus Doctor or S-Plasma ion technology for air purification from pathogens and bacteria.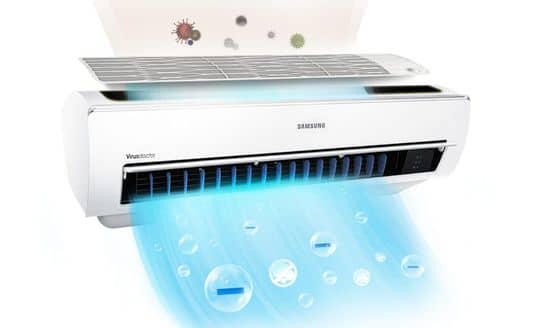 In fact, the technology ionizes the air in the room. As known, active ions very effectively kill bacteria in the air.
8-Pole Digital Inverter AC
Of course, many manufacturers use the inverter compressor in their models. Unfortunately, not all companies continue to improve this technology. But Samsung has achieved another success in this direction. Innovative 8-pole inverter compressor provides a significant increase in performance.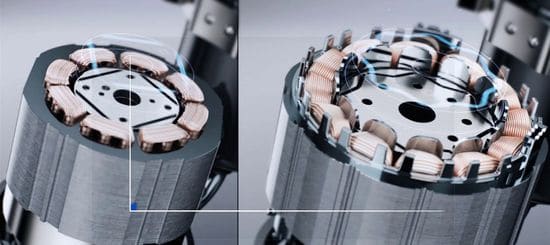 According to the company, it cools the room 43% faster compared to the traditional inverter model.
The video at the end demonstrates the work of the innovative Samsung Twin Rotary DC Inverter Compressor.
Other Innovations
Of course, the company uses many other modern innovative solutions. For example, its models use R 32 new generation refrigerant.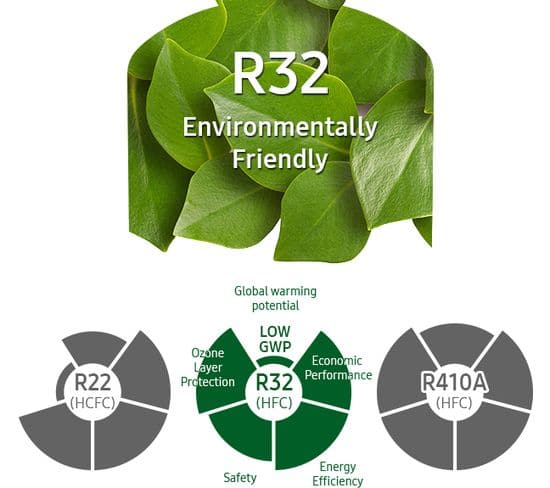 Samsung air conditioners support Wi-Fi connection and control via a smartphone with Smart Home. Accordingly, Smart Check and Smart Chat apps automatically monitor the status of the device and report on its work in real time.
Moreover, most models support Speed Boost, Power Boost, Fast Cooling, Humidity Reduction modes, Smart Install, self-diagnosis and auto-cleaning. Of course, today these options are no longer novelties, but they additionally confirm the high innovative level of Samsung models.