Today, gas models are still the most common. They successfully compete with electric cooktops, including glass ceramic models and induction cooktops. Manufacturers actively use innovations, improving their models. For example, today companies offer gas-on-glass models that use porous glass-ceramic. The design of these models is made in a modern style and does not differ from induction cooktops.
The price and functionality of the model significantly affect the choice of the optimal cooktop. But common advantages and disadvantages are also important.
Main pros and cons
PROS:
– reliability;
– easy to operate;
– simple adjustment of burner intensity;
– absence of thermal inertia;
– uniform heating the cookware bottom;
– ideal for cooking at low temperatures;
– gas is cheaper than electricity;
– low price.
CONS:
– lack of automation;
– functionality of electrical models is significantly higher due to the use of new technologies;
– more complex surface care.
Burner design
Modern gas models use three types of burners.
Auxiliary burner.
These burners have a diameter of 40-55 mm and a power up to 1000 W.
Normal burner.
It has a diameter of 60-70 mm and a power up to 2000 W.
Burner of high power.
Diameter of these burners reaches 90-100 mm. They have an increased power up to 3500 W. This burner provide cooking with a deep and rapid thermal processing. Such a burner is also convenient for very large frying pans, shortening the cooking time.
Burners with a double crown have 2 rows of flame.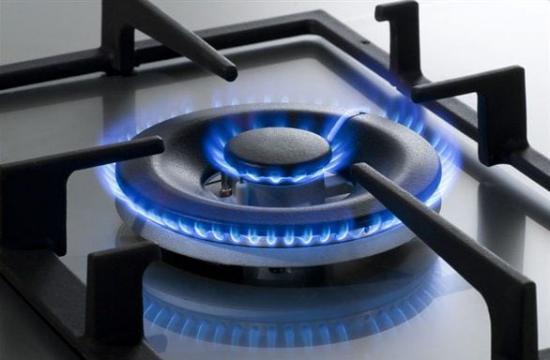 They provide high power even with a small diameter.
Engineers constantly improving the design of the burners. Therefore, the modern models are often equipped with burners of unconventional form.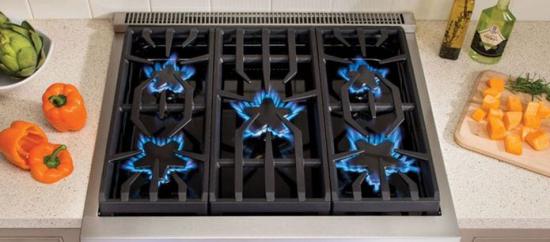 Quadrangular burners do not require grate because their design provides a flat surface for cookware.
Tongues of flame provide a uniform heating the cookware bottom from the edges to the center. Model with such burners is very easy to clean.
Oval burners are convenient for cookware with a bottom of the oval or round shape. Two burners are used together or separately. Simultaneous use of these burners is well suited for cooking in large cookware.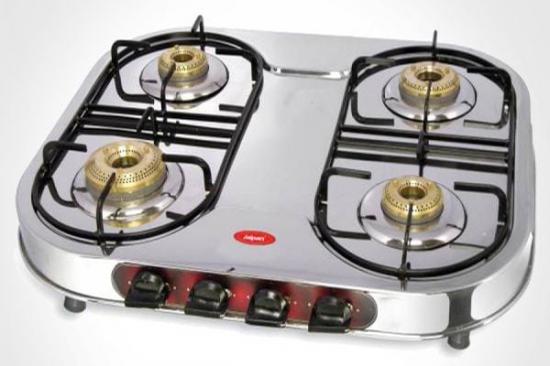 Functionality
Traditional functionality of the gas models includes gas-control system, electric ignition and timer. Other functions are classified as additional.
Gas control is a safety system. The system includes a thermocouple for control of the flame presence and module for locking gas that automatically turns off the gas supply in the flame absence.
Electric-ignition ignites the flame in the gas burner by the electric spark. Automatic model generates a spark while turning knob. Mechanical model requires the simultaneously pressing an additional button.
Modern gas cooktops use enamel, stainless steel, glass ceramics or aluminum as a coating. The type of coating significantly affects the price of the model.
Correct care for the gas cooktop is perfectly demonstrated in the video.