As known, Huawei Technologies Co. Ltd was founded in 1987 by a former engineer of the People's Liberation Army of China. Today, its share reaches 13% of global smartphone sales, second only to Samsung (19%). For example, in 2018, its revenue reached $ 107 billion, providing a profit of about $ 8.8 billion.
A significant share of the company's products is sold under the Honor brand, which also belongs to Huawei.
Of course, these smartphones have several key features that stably provide their popularity growth.
The company annually introduces new models. 2019 was no exception. The company introduced several very interesting innovative phones, including the Nova 5, 5i and 5 Pro, P30 Lite, P30 and P30 Pro, Mate X and Mate 30 Pro, Honor 10i, 20, 20 Pro and View 20.
Models of the budget Y-series usually have plastic cases and basic equipment.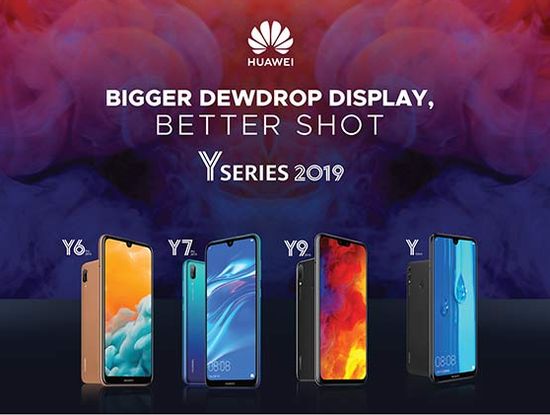 Often the company re-releases the popular models of this series, improving their key features.
Usually they use RAM up to 3GB, TN- or IPS-matrix and entry-level 4-core chipsets from MediaTek and Qualcomm Snapdragon. Some models, for example Y7, use a dual-module camera. Low price and good quality provide them with high popularity, despite the lack of flagship options (USB Type-C, NFC, face unlock, etc).
Huawei Nova
In 2016, the company introduced the first generation of Huawei Nova. These smartphones were similar to the simplified flagships of the Samsung Galaxy A and used the Nexus 6P development experience that Huawei had previously done for Google. Thus, the series ranks between good mid-budget phones and simplified flagships. Success inspired the company to further develop this series. In 2019, Huawei introduced the Nova 5, Nova 5 Pro, and Nova 5i.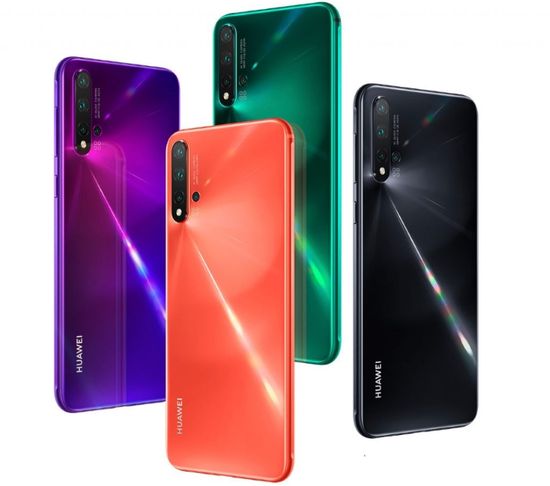 The flagship Huawei Nova 5 Pro has a 6.39-inch OLED display with 2340 x 1080 resolution (Full HD+) and a pixel density of 403 ppi. The screen supports DCI-P3 color space and DC dimming. The model uses the flagship Kirin 980 chipset, 8GB RAM, 256GB internal flash memory, and a 3,500 mAh battery, supporting fast charging (85% in 30 minutes).
Additionally, Nova 5 Pro has an excellent four camera system, which includes the main module (48MP Sony IMX586 sensor), 16MP Ultra-Wide module, 2MP Depth module and 2MP module for macro shots. Moreover, the phone supports night and portrait modes, and AI functions to optimize shooting.
The 32MP front camera supports the innovative Super Pixel (Quad Pixel, Quad Bayer, TetraCell) technology, combining 4 adjacent pixels into one large pixel to capture more light in low light conditions.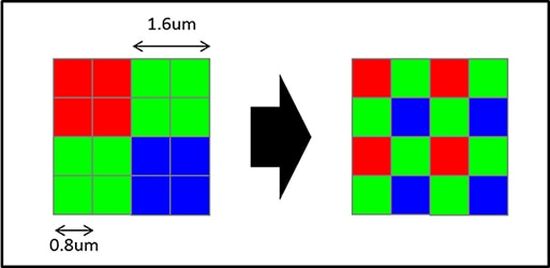 Huawei Nova 5 differs only in the new Kirin 810 chipset and 6/128GB vs 8/256GB in Huawei Nova 5 Pro.
In fact, Nova 5i has become the Chinese version of Huawei P20 Lite (2019). It uses a 6.4-inch IPS matrix, 710F chipset, and 6/128GB. The four camera system has a 24MP main sensor, a 16MP sensor with an ultra-wide-angle lens, a 2MP Depth module and a ToF sensor. The battery capacity reaches 4000 mAh.
Huawei P series
In 2019, the company introduced the P30 series, including the P30 Lite, P30 and P30 Pro.
P30 Lite uses a frameless 6.15-inch LTPS screen with 1080 x 2312 (FullHD +) resolution (415 ppi density), a 8-core Kirin 710, 4GB RAM, a triple camera system and a 3340 mAh battery.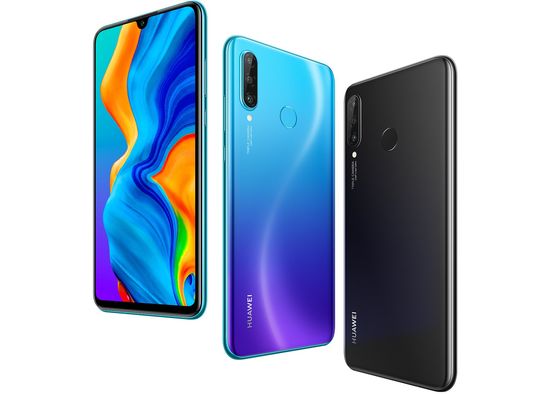 The most compact P30 uses an 8-core Kirin 980 chipset, a frameless 6.1-inch OLED display with speaker and scanner. Its resolution reaches 2340 x 1080 (Full HD+) resolution (422 ppi density), and 4200 mAh battery.
Many experts consider the P30 the best multi-camera smartphone. It has triple camera system with 40MP+ 20MP+ 8MP sensors with f/1.8, f/2.2 and f/2.4 aperture.
As know, Huawei cameras are ahead of the competition in terms of night mode quality and zooming. The P30 was no exception, demonstrating superb night shooting and high-quality hybrid zoom. In night mode, the camera takes several pictures with different exposures and combines them, forming an image with an extended dynamic range. Such photos contain significantly less shaded areas, improved detail and color accuracy.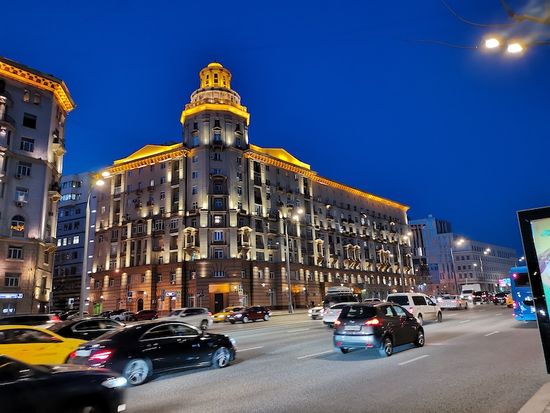 Huawei P30 Pro
In fact, the P30 Pro was the replacement of the super popular 2018 Mate 20 Pro, which successfully competed even with the Samsung Galaxy S10+.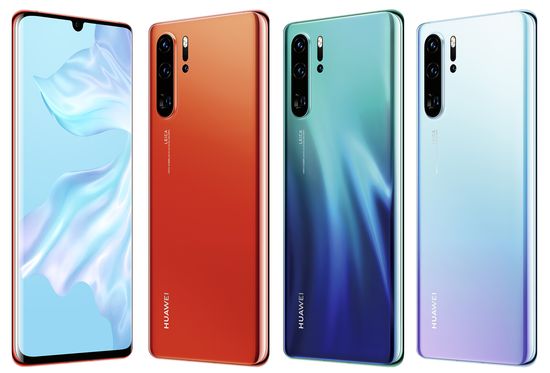 P30 Pro uses a 6.47-inch AMOLED display with 2340 x 1080 resolution, 398 ppi, HiSilicon Kirin 980 (7nm, ARM 2 x Cortex-A76 2.6 GHz + 2 x Cortex-A76 1.92 GHz + 4 x Cortex-A55 1.58 GHz), Mali-G76 MP10, RAM 8GB and128GB/256GB/512GB.
In addition, the flagship has a four camera system, including the main 40MP sensor (f/1.6) with optical stabilization, a 20MP sensor (f/2.2) with a wide-angle lens, telephoto (f/3.4) with x5 optical and x10 hybrid zoom, ToF (time of flight ), and supports laser, phase and contrast autofocus.
Many experts looked forward with interest to the continuation of the magnificent Mate 20 Pro. But the platform and specs of the new flagship have not changed much. Of course, the P30 Pro looks great in the flagship segment in terms of shooting. For example, today only it has 5x optical zoom. But the price significantly reduces its competitiveness compared, for example, with the Mate 20 Pro or P20 Pro. The price/quality ratio of last year's flagships wins significantly compared to the P30 Pro. Unfortunately for consumers, the company effectively solved this problem by limiting the offerings the Mate 20 Pro and P20 Pro.
Huawei Mate series
Traditionally, Huawei Mate series contains models with large screens. But in recent years, the rapid increase in the size of their diagonals has significantly shifted the gradations between the large, medium and small screens. According to rumors, the company is considering the possibility of combining it with the P series into a single flagship series.
The difference in specs of 30 Pro and Mate 30 Pro shows an approximate level of difference for the models in these series.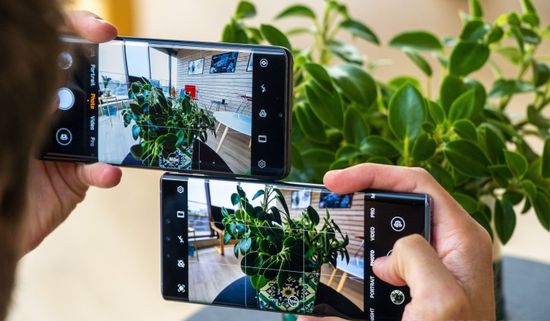 Huawei P30 Pro vs Huawei Mate 30 Pro
– Kirin 980 chipset (2018) vs Kirin 990 (2019) with latest Cortex-A76 ARM design;
– 6.47-inches OLED vs 6.53-inches OLED Display;
– 2340 x 1080 (398ppi) vs 2400 x 1176 (409ppi);
– 8GB+128GB/256GB/512GB vs 8GB+256GB;
– 4200mAh vs 4500mAh
In addition, P30 Pro uses main 40MP sensor, f/1.6 + 20MP Ultra-Wide, f/2.2 + 8MP Tele, 5x optical, f/3.4 + ToF depth sensing.
Mate 30 Pro has main 40MP sensor, f/1.6 + 40MP Ultra-Wide, f/1.8 + 8MP Tele 3x optical, f/2.4 + ToF depth sensing.
The 2019 Huawei Mate series contains Huawei Mate X и Mate 30 Pro.
At the end of February 2019, at the MWC in Barcelona, Huawei introduced the folding Mate X with an estimated price of more than $ 2,500.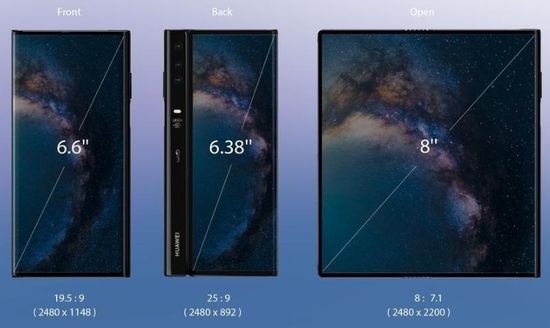 The model uses an 8-inch AMOLED display, providing:
– open: 2200 x 2480 (8: 7.1);
– folded front: 2480 x 1148, (19.5: 9);
– folded back: 2480 x 892 (25: 9).
In addition, the Mate X has an 8-core Kirin 980, 8GB RAM, 4500 mAh battery, a three-module camera, including a main 40MP (f/1.8), 8MP telephoto (f/2.4), 16MP wide-angle (f/2.2) and ToF camera for 3D scanning.
Huawei Mate 30 Pro
Many experts called the Huawei Mate 30 Pro the most innovative smartphone of the year.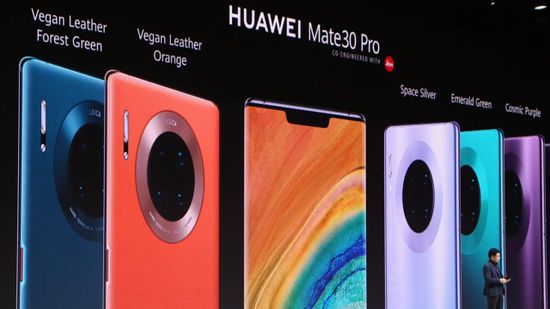 The model uses one of the best modern chipsets. 7nm 8-core HiSilicon Kirin 990 (2 x Cortex-A76, 2.86 GHz + 2 x Cortex-A76, 2.09 GHz + 4 x Cortex-A55, 1.86 GHz) with a Mali-G76 GPU and with twice number of NPU (Neural Processing Unit) is only slightly inferior in speed of data exchange to the latter Qualcomm Snapdragon 855 Plus. In addition, the Mate 30 Pro received EMUI 10 for Android 10.
As known, cooperation with the famous German Leica Camera AG radically improved the quality of Huawei's cameras, allowing the company to seize leadership in the segment of camera phones. Mate 30 Pro is no exception. The model uses a set of great sensors, including:
– 40MP, 18 mm, f/1.8 (Cine Camera);
– 40MP, 27 mm, f/1.6, with OIS (SuperSensing Camera);
– 8MP, Telephoto, 80 mm, f/2.4, with 3x optical zoom, 5x hybrid and 30x digital zoom and OIS;
– 3D Depth Sensing Camera;
– 32MP, 26 mm, f / 2.0 (front, without stabilization and autofocus).

Moreover, Mate 30 Pro has 6.53-inches OLED Display with 2400 х 1176 (FullHD+) resolution and 409 ppi density, 100% sRGB color coating, maximum brightness of 450 nits and its automatic adjustment. Unfortunately, the screen flickers slightly due to the low frequency PWM. As known, the flickering the OLED screens causes eye strain. On the other hand, OLED provides almost infinite contrast and very accurate color reproduction.
Pros & Cons
PROS
– innovative Horizon Display design;
– a magnificent set of cameras;
– fast and accurate face unlock;
– excellent phone performance with Kirin 990;
– improved gesture control;
– fast wireless charging, reverse wireless charging;
– fast operation of the fingerprint scanner;
– IP68 (protection against water and dust);
– a powerful speakerphone.
CONS
– the price is about $ 1,000;
– no stereo speakers;
– flickering screen;
– no NFC;
– problems accessing Google services.
Honor
Huawei Technologies founded Honor as one of the brands of its smartphones in 2013. Initially, it was positioned in the budget and mid-budget segments for young people.
Since 2016, Honor has been selling its products mainly via the Internet, minimizing operating costs. As a result, price of Honor smartphones have an advantage over their competitors.
The stunning success of the brand provoked its rapid development. As a result, today the company produces several successful Honor series, including the flagship (under a certain number), a, i, v, x, Lite, etc. Formally, Honor is one of the Huawei series. But, in fact, many perceive it as an independent brand. Moreover, the popularity of Honor is not inferior to Huawei. For example, in the second quarter of 2018, its share reached 55% of the total sales of Huawei smartphones.
The company is constantly updating its line of smartphones, annually offering new models. 2019 is no exception. The company introduced the Honor 20 and 20 Pro, Honor View 20, Honor 10i, 9X and 9X Pro, 8A, 8S, 10 and 20 Lite.
Honor 20 Pro, Honor 20, Honor View 20 and Honor 10i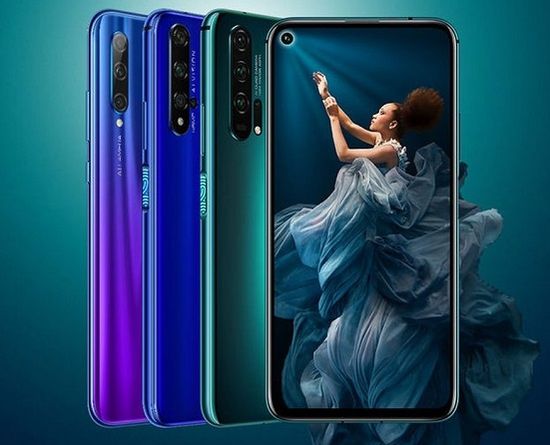 The flagship Honor 20 Pro uses a 6.26-inch frameless IPS screen with a 2340 x 1080 resolution (19.5: 9 ratio and 412 ppi density), an 8-core HiSilicon Kirin 980 chipset with Mali-G76 MP10, Android 9.0, RAM 8GB, 4000 mAh battery, has a fingerprint scanner and NFC, and also supports two SIM cards.
Four-module camera:
– 48MP Sony IMX586 sensor, f / 1.4;
– 16MP ultra wide-angle module;
– 8MP telephoto;
– 2MP.
The phone also has a 32MP front camera.
Honor 20 differs only in a set of cameras, lack of laser autofocus and a smaller battery capacity (3750 mAh vs 4000 mAh).
The flagship Honor View 20 for the first time in the world uses a front camera built into the screen.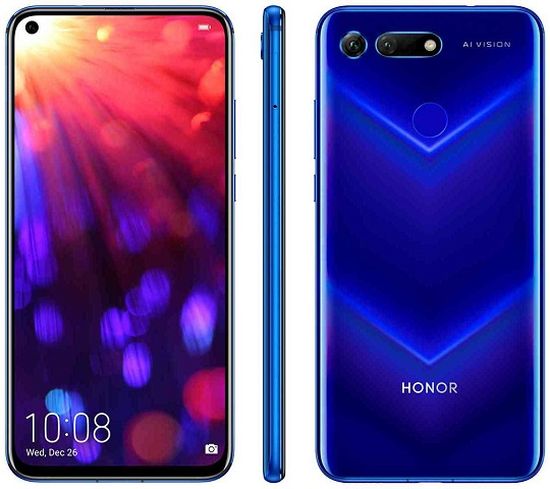 It uses a 6,4-inch frameless IPS screen with a 2310 x 1080 resolution (398 ppi density), an 8-core Kirin 980 chipset with Mali-G76 MP10, Android 9.0, RAM 6GB, 4000 mAh battery, has a fingerprint scanner and NFC, and also supports two SIM cards.
In February 2019, the model took second place in performance, behind only the Samsung Galaxy S10+, whose price is twice as high.
The dual-module camera uses two gorgeous 48MP sensors with f/1.8. According to many experts, the quality of its photography surpasses even the Mate 20 Pro.
Today, Honor 10i is one of the most popular mid-budget model in the Honor price list.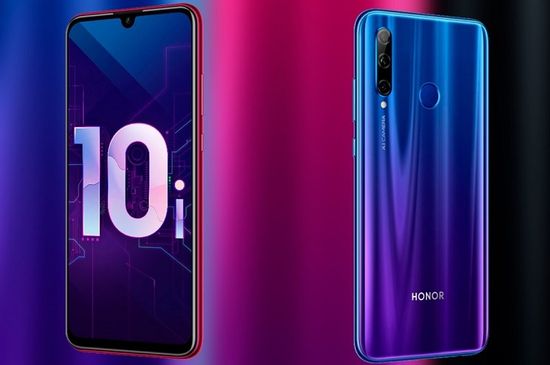 It uses a 6.21-inch frameless IPS screen, Kirin 710, RAM 4GB, has a fingerprint scanner and NFC, and also supports two SIM cards.
Conclusion
Despite problems with sanctions, the Chinese giant continues to be one of the leaders in this segment.
The magnificent cameras created in collaboration with the famous German Leica Camera AG, the excellent HiSilicon Kirin chipsets, which today successfully compete even with the latest Qualcomm Snapdragon 855 Plus and the very promising Harmony OS complement the company's traditional advantages, including its flexible pricing policy and a huge assortment.
Moreover, Harris Interactive has recently conducted research in terms of the phobes reliability of smafons. They analyzed 130,050 cases of after-sales appeals of customers of a large European Darty retail network. Unexpectedly for many, Honor and Huawei took two first places, ahead of even Apple. According to these results, Honor, Huawei and iPhone today have the lowest failure rate and breakdowns, being the most reliable smartphones. Perhaps the Chinese manufacturer for the first time ahead of traditional leaders in this indicator.
This video offers camera comparison of Huawei Mate 30 Pro vs Galaxy Note 10 Plus.