Of course, any product under the famous Sony brand is interesting to consumers and experts. Sony smartphones are no exception. As known, the Japanese-Swedish Sony Mobile Communications Inc. was founded in 2001 and changed several names, including Sony Ericsson Mobile Communications AB and Ericsson Mobile Communications AB. Today, the company is a division of Sony Corporation and specializes in the production of smartphones.
As a leader in the segment of digital cameras and TVs, the company has vast experience in creating effective technologies in the field of image processing, improving color accuracy, etc. Of course, the company's engineers are actively using these opportunities. For example, the company has developed an Cinema Pro app for the Xperia 1 with the interface of professional Sony CineAlta cameras. In particular, this app contains special presets with different color temperatures.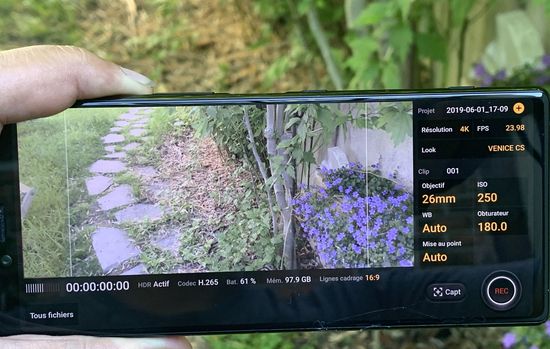 As a result, Sony smartphones even with modest specs of matrices provide high-quality shooting in various modes, and high-quality video content playback. In fact, this aspect allows the company to reduce the price of its models without much damage to quality. As known, a company rarely installs expensive matrices in its cameras, despite the fact that it is a leader in this segment.
Introduction
Unlike many of its competitors, Sony prefers to release several models each year that differ significantly from the smartphones of the previous year. By the way, Google, Apple and Oppo also use this strategy. On the other hand, many well-known brands, including Samsung, LG, Huawei (Honor), Xiaomi prefer the strategy of intensive expansion of the lineup. For example, in 2014 Samsung introduced 56 new models, and LG – 41 new smartphones. Of course, each of them has its own pros and cons. For example, a wide range expands the company's ability to experiment with components, including the chipset, screen and cameras, choosing their optimal combination. As known, the commercial success of many Best Sellers is due to a very good price/quality ratio. But on the other hand, a large number of models increases the cost of advertising, support, etc.
Of course, each strategy has its supporters among the management of different companies. But for consumers, a wide range expands the choice of the optimal smartphone, unfortunately, often complicating it.
In 2019, Sony introduced five new models, including the Xperia 1, 5, 10, 10 Plus, and the Sony Xperia L3.
Sony Xperia 1
Xperia 1 became one of the most unusual flagships of 2019. The company's engineers risked changing the traditional aspect ratio for smartphones. As a result, Xperia 1 was the first smartphone to support the 21: 9 CinemaWide format. As a result, the model has an elongated narrowed form factor.
Thus, the conditional classification of smartphones may soon replenish with CinemaWide models. In the case of a positive reaction of consumers, they will complement the list of phablets, camera phones and gaming phones. Of course, this aspect will largely depend on ergonomics due to a change in the shape of the case.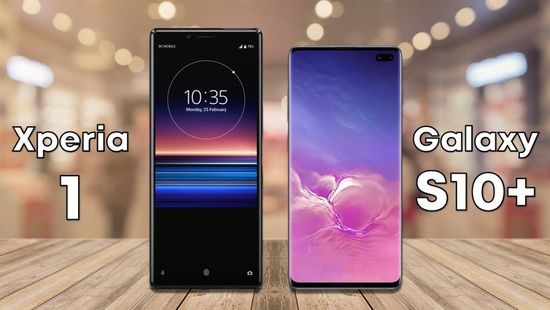 All components correspond to the flagship level. Xperia 1 uses an 8-core Qualcomm Snapdragon 855 (1 x Kryo 485 Gold Prime, 2.84 GHz + 3 x Kryo 485 Gold, 2.42 GHz + 4 x Kryo 485 Silver, 1.8 GHz) chipset with Adreno 640 GPU. As known, Gold Prime and Gold cores replaced the previous Cortex-A76, and Silver – Cortex-A55. Additionally, the smartphone has 6GB RAM and 64/128GB internal memory.
In addition, the model uses a 6.5-inch CinemaWide 4K HDR OLED display with a 3840 x 1644 resolution, and its pixel density reaches an unprecedented 644 ppi. For comparison, the pixel density of the many flagships 2019 varies in the range of 300-400 ppi. As known, it directly affects eye strain. Thus, it is also ideal for long-term watching movies. The screen has Gorilla Glass 6 (IP65 / 68), an oleophobic coating, and also supports automatic brightness control and multi-touch.
Xperia 1 also supports High-Res Audiowhich is also important when watching movies.
Cameras
Xperia 1 uses triple camera system, including:
– 12MP, f/1.6, 26mm, 1/2.6″, 1.4µm, Dual Pixel PDAF, optical stabilization;
– -"-, f/2.4, 52mm (telephoto), 1/3.4", 1.0µm, PDAF, 2x optical zoom, optical stabilization;
– -"-, f/2.4, 16mm (wide-angle, 78 °), 1/3.4 ", 1.0µm.
The front camera has an 8MP sensor with f/2.0, 24mm, 1/4″, 1.12µm.
In addition, the 3330 mAh battery provides 17 hours of viewing HD video at maximum brightness due to the highly efficient Stamina and Ultra Stamina modes.
PROS
– 21: 9 CinemaWide format;
– stylish design;
– high performance in games;
– fingerprint's scanner;
– Cinema Pro app;
– long battery life with Stamina and Ultra Stamina modes when watching a video;
– SteadyShot mode (5-axis stabilization);
– OIS (Optical Image Stabilizer) + EIS (Electronic (Digital) Image Stabilizer);
– Dual Photo-diode technology (each pixel is configured by two photo-diodes, providing an increase in the absorbed light);
– noise reduction for RAW format;
– support for 10-bit color depth;
– Bravia technology and X1 algorithm for HDR format;
– support for High-Res Audio format;
– Creator Mode.
Cons
– controversial ergonomics of an elongated narrow body;
– average specs of cameras;
– no wireless charging;
– battery life is significantly reduced in games.
Today, the Sony Xperia 1 successfully competes with the more expensive Samsung Galaxy S10+ and Huawei P30 Pro and with the cheaper Xiaomi Mi 9 and Asus ZenFone 6.
Generally, it is ideal for watching movies, games, shooting, and has good prospects, especially among fans of this brand.
Sony Xperia 5, Xperia 10 and Xperia 10 Plus
At the Berlin IFA 2019, the company introduced the compact flagship Xperia 5.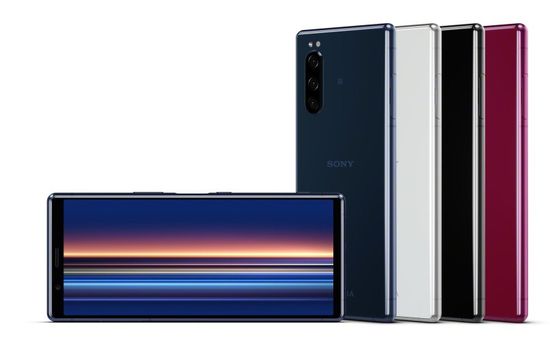 In practice, this is a compact copy of Xperia 1. But unlike the prototype, Xperia 5 uses a 6.1-inch OLED display with 2520 x 1644 Full HD+ resolution, and its pixel density reaches only 449 ppi vs 644 ppi in Xperia 1. In addition, its battery capacity decreased to 3140 mAh vs 3300 mAh in Xperia 1.
In Barcelona at MWC 2019, Sony also introduced the mid-budget Xperia 10 and Sony Xperia 10 Plus.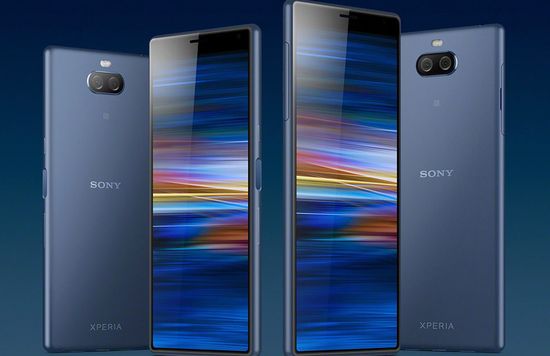 Both models use a CinemaWide screen, run on Android 9 Pie, have a microSD slot, USB 3.1 Type-C and NFC. The list of main differences includes:
Xperia 10 vs Xperia 10 Plus
Qualcomm Snapdragon 630 vs Qualcomm Snapdragon 636
6″ IPS Full HD+ (457 ppi) vs 6,5″ IPS Full HD+(422 ppi)
RAM 3GB vs RAM 4GB
13MP, f/2.0, 27 мм, 1/3″, 1.12µm vs 12MP, f/1,8, 27 мм, 1/2,8″
5MP, f/2.4, 22 мм, 1/4″, 1.4µm vs 8MP, f/2.4, 53 мм, 1/4″
2870 mAh vs 3000 mAh
Accordingly, Xperia 10 is cheaper by about 15-20%. It mainly competes with the Samsung Galaxy A50, Huawei P30 Lite and Xiaomi Pocophone F1. The price and specs of the Xperia 10 Plus compete with the Samsung Galaxy A70, Honor 10 and Xiaomi Mi 8. But in both cases, the CinemaWide screen will be a serious argument for fans of watching movies on a smartphone.
Sony Xperia L3
Sony Xperia L3 also belongs to the mid-budget segment.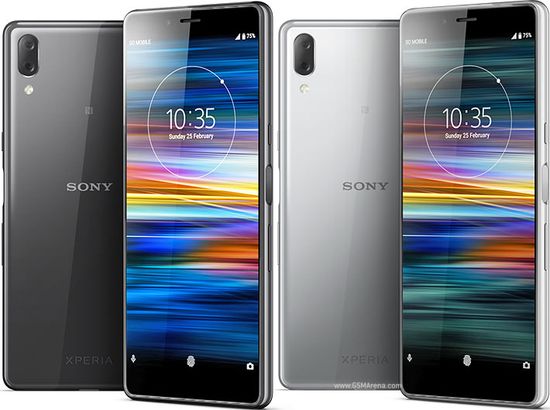 The model has a 5.7-inch IPS CinemaWide screen with a 1440 x 720 resolution (282 ppi), uses the 8-core 12nm Mediatek MT6762 Helio P22 (4 x Cortex-A53, 2GHz + 4 x Cortex-A53 1.5 GHz), RAM 3GB, dual camera system (13MP, f/2.2, 26 mm, PDAF + 2MP), an 8MP front camera with f/2.0, and a 3300 mAh battery. The list of its main competitors includes Samsung Galaxy A30, Xiaomi Redmi Note 7 and Honor 10 Lite.
Conclusion
Of course, the 21: 9 aspect ratio in the CinemaWide format was for many experts an unexpected surprise in 2019. If this idea is successful, it can quickly spread among other market participants. In this case, CinemaWide smartphones will complement the list of camera phones and gaming models. If the ergonomics of the new form factor are unsuccessful, then these five models will please fans of widescreen content. In any case, Sony once again reaffirmed its commitment to innovative experiments.
Moreover, Sony plans another bold experiment by announcing a model with 8 cameras, including 20-MP f/2.4, 48-MP f/1.2 and f/2, 16-MP f/2.4, 8-MP f/2.4, 12-MP f/1.2 and f/2.4, and 0.5-MP ToF lenses on the rear panel.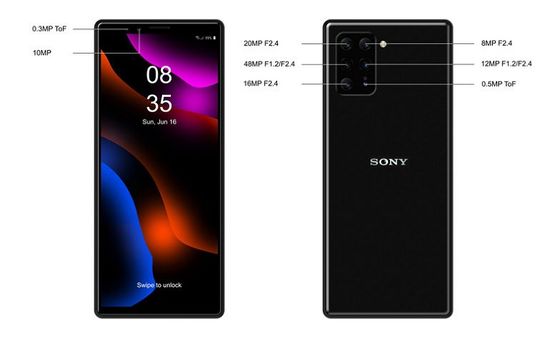 In addition, it has front 10-MP and 0.3-MP ToF cameras providing Portrait Mode.
This video offers a comparison of Sony Xperia 1 vs Huawei P30 Pro.