Of course, today innovative technologies are the dominant trend in the consumer electronics segment. This process began with the digital revolution at the end of the last century. As a result, colossal consumer demand stimulates fierce competition, forcing market leaders to actively develop new technologies. In fact, innovative technologies have become a necessary requirement for the competitiveness of any technically sophisticated device.
Today, even relatively simple devices, including Samsung Dual Cook Flex Oven, Hurom H-AI self-feeding slow juicer, bladeless Dyson Pure Cool Purifying Tower Fan, etc actively use innovative solutions. But most clearly it manifests itself in high-tech devices, including PCs, TVs, projectors, etc.
Of course, a modern phone leads in this list. In fact, the modern smartphone has become a universal pocket PC with fairly high-quality media functions, including a camera, projector, etc. For example, companies already offer projector mobile phones with a projector function, including the very popular Blackview MAX 1 Projector Mobile Phone.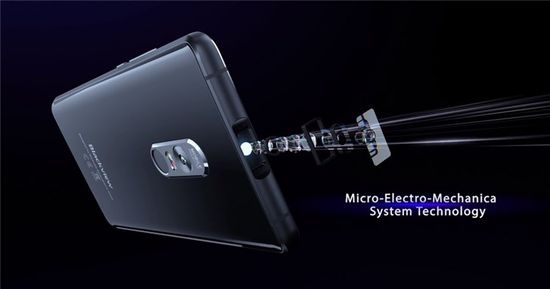 Moreover, modern multi-camera phones provide excellent quality shooting in almost any environment. In fact, functionality has become one of the main criteria when choosing a smartphone.
Google phones
Of course, Google, one of the innovative leaders, did not want to stay away. In 2010, the company introduced the Nexus series. These models were produced by various companies, including HTC, Samsung, LG, Huawei, Motorola, etc. As a result, almost identical models had different names:
– HTC Desire – Google Nexus One;
– Samsung Galaxy S – Google Nexus S;
– Samsung Galaxy S3 – Google Galaxy Nexus;
– LG Optimus G – Google Nexus 4;
– LG G2 – Google Nexus 5.
Ultimately, the company effectively solved this problem by abandoning the idea of smartphones for developers. In 2016, at a presentation in San Francisco, the company introduced its first Pixel and Pixel XL smartphones. And on September 21, 2017, Google announced an agreement with the Taiwanese HTC Corporation, which has been producing smartphones based on Windows Mobile (Microsoft) and Android since 2009.
Of course, the OS is the main pros of this brand in terms of the availability of updates. For example, the latest Android Q (or Android 10) today is available only to owners of Pixel smartphones of all generations.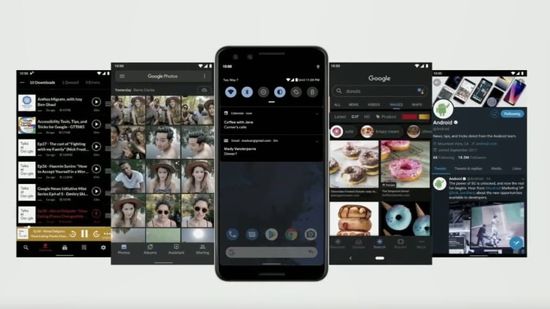 Today, Google offers the most simple and clear classification of its phones in the range from the first to fourth generation in two modifications of the screen size.
The first generation Pixel and Pixel XL use 5-inch and 5.5-inch Amoled displays with a resolution of Full HD (441ppi) and QHD (534ppi), 32 / 128GB, RAM 4 GB (LPDDR4) and a quad-core 64-bit ARMv8-a (2, 15 GHz + 1.6 GHz).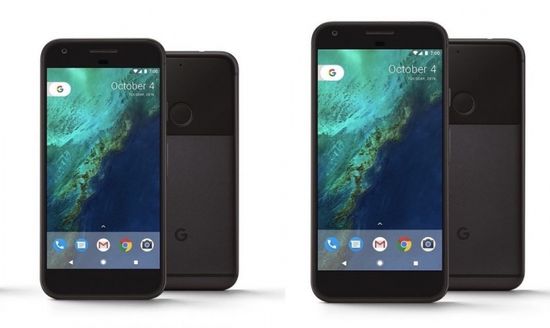 Unfortunately, in December 2019 Google notified the termination of their support. Accordingly, their owners will not have access to further Android updates.
Pixel 2 and 2 XL, 3 and 3 XL, 3a and 3a XL
Already in October 2017 the company introduced the second generation of Pixel.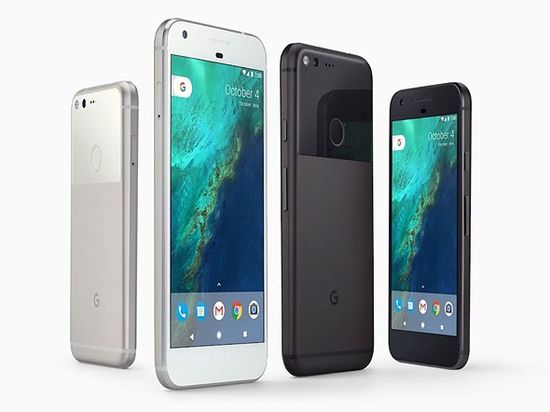 They use a 5-inch Amoled with 1080 × 1920 resolution and a 6-inch P-OLED with 1440 × 2880 resolution. In addition, the models use Qualcomm Snapdragon 835 processor, 64 / 128GB and RAM 4 GB (LPDDR4).
As known, the Qualcomm Snapdragon 835 chipset has become top-end for 2017 smartphones. It uses 2 clusters, including 4 Kryo 280 (Cortex-A75) with a frequency of 2.45 GHz and energy efficient (4 Kryo 280 with a frequency of 1.9 GHz).
Initially, the company supplied these models with Android 8.0, which was later updated to Android 9.0.
In October 2018, the third generation was introduced, traditionally including the Pixel 3 and Pixel 3 XL with Android 9.0 Pie.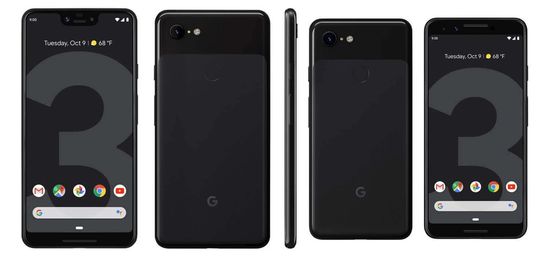 The company increased Amoled displays to 5.5 inch with 2160 × 1080 resolution and 6.3 inch with 2960 × 1440 resolution. In addition, Google upgraded the chipset to Qualcomm Snapdragon 845 (4 Kryo 385 (Cortex-A75) with a frequency of 2.8 GHz and energy-efficient 4 Kryo 385 with a frequency of 1.8 GHz). The memory has not changed (64 / 128GB, LPDDR4 RAM 4 GB).
In addition, in May 2019, the company introduced the Pixel 3a and Pixel 3a XL as the budget modification of the third version.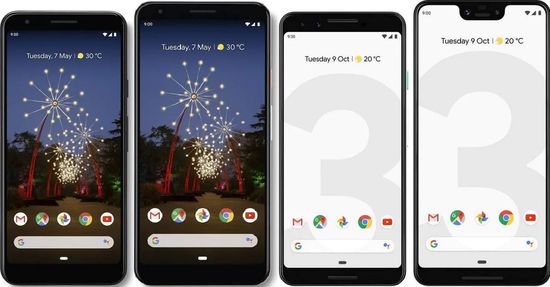 They have the same cameras, a 5.6-inch (2220 × 1080) and 6-inch (2160 × 1080) Amoled display, but use the new Qualcomm Snapdragon 670 with 8 Kryo cores for mid-budget smartphones (2 Cortex-A75 with a frequency of 2.0 GHz and energy-efficient 6 Cortex-A55 with a frequency of 1.7 GHz).
Pixel 4 and Pixel 4 XL
On October 15, 2019, the company introduced its latest fourth generation, including the Pixel 4 and Pixel 4 XL.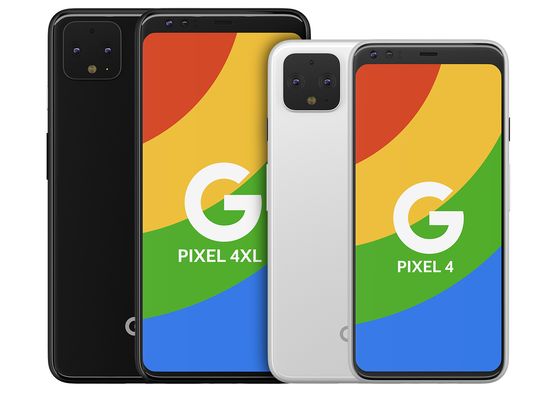 These models are already running Android 10, using UFS 2.1 memory, a 5.7-inch screen with 2280 x 1080 resolution (444 ppi) and a 6.3-inch screen with 1440 x 3040 resolution (537 ppi). Smartphones support an Always-On display, automatic brightness control, color temperature adjustment, and a refresh rate of 90 Hz. This generation uses the 7nm Qualcomm Snapdragon 855 (Kryo 485 with a frequency of up to 2.84 GHz, 3 Kryo 485 with a frequency of up to 2.42 GHz, 4 Kryo 485 with a frequency of up to 1.78 GHz). In addition, the company has expanded RAM to 6 GB.
The latest generation uses the voice-to-text, the live subtitles in any program, and built-in radar for gesture control (Motion Sense). In addition, the models support unlocking based on a 3D face map.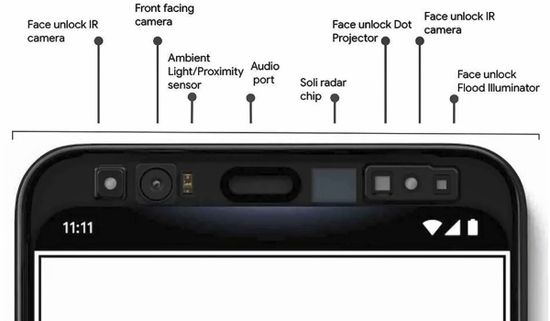 But Google has better implemented this option compared to Apple. iPhone constantly scans the face and often locks the phone when changing the viewing angle or dim lighting. Pixel 4 determines the face much more reliable, regardless of lighting and viewing angle. In addition, it's faster even compared to Samsung.
The innovative Motion Sense uses the Soli radar to detect movement without a camera. In fact, function provides only non-contact rewinding the tracks and videos in any programs, and adjusting the alarm volume. Apparently, in the future, the company will expand the Motion Sense functionality. Today it's available only in the USA and some European countries.
Key features
Today, experts most often note the following key features of new models.
1. Android without third party apps improves the correctness of work, but reduces the functionality.
2. The battery capacity of 2800 mAh and 3700 mAh is inferior to Samsung and Apple. Even with a small load, battery life does not exceed one day.
3. Failure from the fingerprint sensor is still perceived as a controversial decision. Apple was the first to refuse this option, but all Android smartphones continued to use it. Apparently, its relevance will finally be determined in the next few years.
4. Pixel 4 has a RAM of only 6 GB, compared with 8-12 GB in flagships of other companies. On the other hand, today many experts doubt the appropriateness of its further expansion.
As known, RAM serves the core (Linux for Android), drivers and modules of core. In addition, RAM stores virtual files, data for IMEI and modem settings, and for graphics adapter operation. Modern OS reserves about 1 GB for these tasks. Multitasking for 5-7 apps requires about 700-900 MB. Launching new apps requires another 300-400 MB. Thus, even 3 GB RAM effectively ensure the phone operation in any mode. Maybe Google risked stopping the marketing race of ramp-up RAM.
Conclusion
Motion Sense, Soli radar, voice-to-text, live subtitles, etc allow the fourth generation of Pixel phones to claim a worthy place in the list of innovative leaders in 2019. But access to Android updates continues to be their main competitive advantage. However, the price / quality ratio of Pixel phones also corresponds to a fairly high level, allowing them to successfully compete in the market.
This video offers the Google Pixel 4 XL vs iPhone 11 Pro Camera Test.