Of course, the South Korean giant is one of the leaders in the segment of high-tech consumer electronics. At the end of the last century, the company focused its efforts on the development of high technologies, using innovation as the main tool for successful competition. As a result, the company almost every year offers innovative models in almost all segments of consumer electronics. Today Samsung smartphones, TVs, robotic vacuum cleaners, refrigerators, etc convincingly prove the correctness this strategic decision.
Of course, Samsung's own developments radically expand the capabilities of South Korean engineers with high-tech innovative components. Today Samsung develops and manufactures high-performance Exynos processors, fast UFS (Universal Flash Storage) smartphone storage, excellent high-contrast AMOLED (Active Matrix Organic Light-Emitting Diode) matrices, convenient One UI software overlay. After the acquisition of Harman Kardon and AKG companies, high-quality acoustics also added to this list.
Samsung One UI software overlay
As known, software overlay is a unique Android version from each manufacturer. Usually, Google develops a new version of the OS, downloads its source code for free, and releases an update for its Pixel smartphones. After that, each manufacturer can take a new free Android version from Google and use it on their smartphone, including after editing. But some companies, including Samsung, are developing their own software overlay.
In particular, the first TouchWiz version was introduced on the Samsung F480 Tocco in 2008. At the end of 2016, the company replaced it with Samsung Experience. From January 2017 to August 2018, the company released five versions, including Samsung Experience 8.0 (Android 7.0 Nougat), 8.5 (Android 7.1.1 Nougat), 9.0 (Android 8.0.0 Oreo) and 9.5 (Android 8.1.0 Oreo).
At the Samsung Developer Conference 2018, the company introduced the new One UI for the Galaxy series.
This new interface for Android 9 Pie is adapted for smartphones with a large display diagonal. In recent years, increasing the screen diagonal is one of the main trends. But this complicates one-handed operation. One UI partially solved this problem by shifting the interface elements to the bottom of the display, which is more accessible to the fingers.
One UI 2
But in October 2019, Samsung released the public beta of One UI 2 version. The list of its main differences includes:
– new control gestures have become similar to the iPhone: swipe up – main screen, with a delay – list of apps, side-swipe – return;
– compact sizes of various pop-ups. Now the incoming call window takes up much less screen space without closing the app.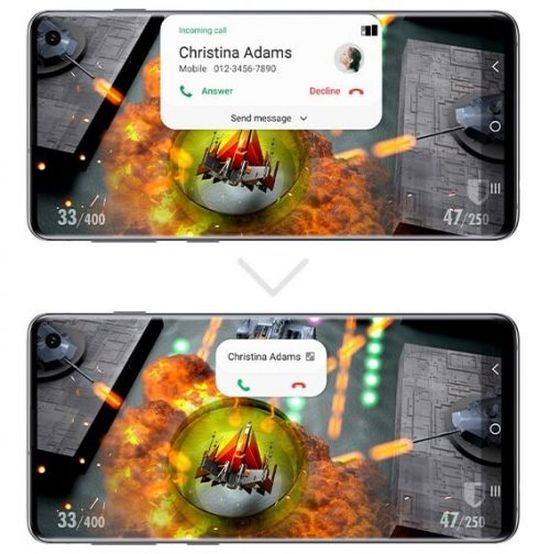 – the text color automatically changes depending on the selected wallpaper.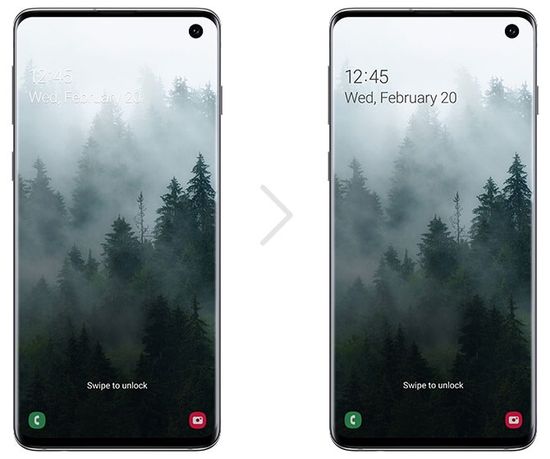 – new design of some sections;
– updated report on battery consumption;
– new effects of side lighting;
– improved camera interface with an expanded selection of modes;
– wallpaper section in the screen settings and dimming option;
– basket of contacts.
But today, One UI 2 is only available in the United States and South Korea.
Today, Samsung uses its own Exynos processors and Snapdragon Qualcomm from the American Qualcomm Technologies Inc. In addition, the company does not exclude the possibility of using inexpensive MediaTek chipsets with 5G support for some models of the Galaxy A and M series.
The company recently announced the new 5G Exynos Modem 5123 and hyper-fast 7nm Exynos 990 with three-cluster architecture, including dual-core custom CPU, dual-core Cortex-A76 and energy-efficient quad-core Cortex-A55.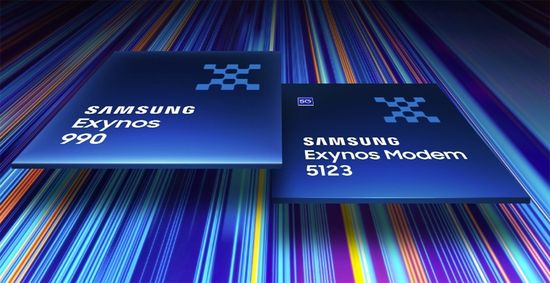 According to the company, it provides 20% improved performance. Apparently, it will be used in the next flagship Samsung Galaxy S11 and Note 11, in parallel with modifications based on the Snapdragon 865 processor for the US and Hong Kong markets.
As known, the company traditionally uses Snapdragon in models for the US market. Of course, each of the chipsets has pros and cons. Exynos heats up less and consumes less energy, supports 2 SIM cards, uses a more efficient apps manager and receives updates more often. Snapdragon provides higher signal reception quality and better performance, which is especially evident in games.
Previously, almost all mobile phones used eMMC (flash memory plus controller) architecture. The latest eMMC 5.1 version of 2015 provides a reading speed of 250 MB/s and writing – 125 MB/s. In 2016, Samsung first introduced UFS (Universal Flash Storage) memory based on the new operation principle that provides significantly faster read / write speeds.
In particular, eMMC uses sequential organization of read / write processes (Half Duplex), while UFS implements them simultaneously (Full Duplex).

As a result, UFS is significantly faster and consumes less power.
To date, three UFS versions have been released:
– in 2011 – UFS 1.0 – bandwidth up to 300 MB / s;
– 2013 – UFS 2.0 – bandwidth up to 1200 MB / s;
– 2018 – UFS 3.0 – bandwidth up to 2900 MB / s.
The UFS 2.0 / 2.1 and UFS 3.0 support two-band mode (2-lane or dual lane), which doubles the maximum bit rate due to the use четырех каналов (2 write + 2 read). As a consequence, testing UFS 2.1 vs eMMC 5.1 demonstrated 150/750 MB / s (write / read) and 100/280 MB / s, respectively.
As known, in 2010 Samsung first introduced the Galaxy S smartphone with Super AMOLED (Active Matrix Organic Light-Emitting Diode) display.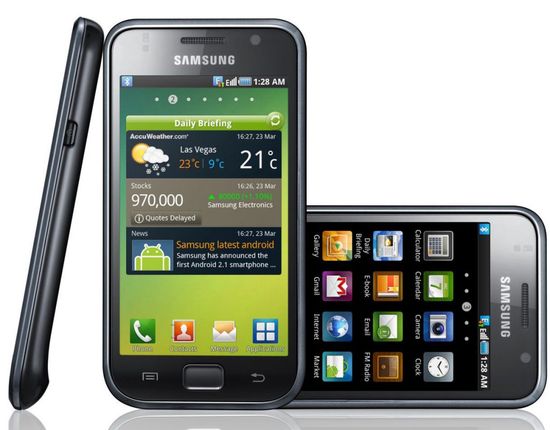 Unfortunately, its image quality was significantly inferior to the IPS matrices that Samsung successfully produced for other companies, including Apple. At the same time, the company continued to use PLS (Plane-to-Line Switching) matrices in its own smartphones.
But since 2010, Samsung has focused on this new technology. Today, the South Korean giant dominates the mobile OLED display segment. Over the years, the company has expanded the range of AMOLED versions, while eliminating their characteristic problems.
For example, PenTile, Pixel Shifting and parallax backgrounds have virtually eliminated the problem of blue pixel burnout. Today, the company uses Super AMOLED, Super AMOLED Plus, HD Super AMOLED and Dynamic AMOLED. Super AMOLED and HD Super AMOLED differ only in the number of sub-pixels and, accordingly, size.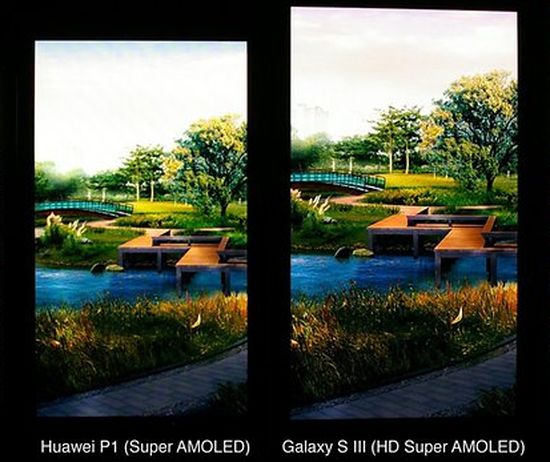 Dynamic AMOLED is Super AMOLED with HDR10 support.
Today, Samsung phones use both types of matrices, for example, in the Samsung Galaxy A series of 2019.
Conclusion
Today the company offers Galaxy A, J, S, C and M series, Galaxy Note and Galaxy Fold with a flexible screen. A huge assortment of Samsung phones allows any consumer to easily choose the optimal phone in any price segment, depending on preferences and budget.
Reliability, excellent technical service, high quality components, including a high-performance Exynos processors, gorgeous Dinamic AMOLED displays with HDR10 support, fast UFS memory, the convenient One UI and the multifunctional S Pen stylus in Galaxy Note ensure their high competitiveness.
In addition, the company is actively continuing to develop innovative technologies. The DeX mode, infrared fingerprint sensor, the recognition of the iris and Galaxy Fold, perfectly illustrates this aspect. Apparently, folding smartphones may become one of the directions for their further improvement.
This video offers a side by side comparison of the folding Motorola Razr vs Galaxy Fold.