For several years, smartphones have been steadily leading in popularity in the consumer electronics segment. Enormous competition encourages companies to constantly expand the functionality of their models. For example, companies already offer Projector Mobile Phones with a projector function, including the very popular Blackview MAX 1 Projector Mobile Phone.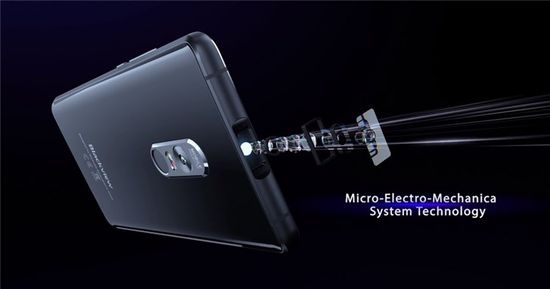 But to a greater extent, the choice of optimal phonedepends on its price, brand and specs, including OS, smartphone performance, camera, screen, etc. Of course, smartphone storage is one of the main characteristics, affecting its performance.
Smartphone Storage
Any technical discourse is often accompanied by a free interpretation of concepts and terms that cause confusion. Smartphone Storage is no exception. But a simplified classification will help to eliminate this factor.
Functionally, it includes ROM, RAM, internal memory, and external memory cards. By analogy with a PC, ROM corresponds to the C drive with OS on the HDD or SSD, and internal memory corresponds to the user partitions.
Of course, non-volatile ROM (Read Only Memory) stores data even in the event of a power failure. ROM has high speed, provides the same access time to all cells and is used for OS. The ROM in smartphones uses dedicated partitions in the internal memory (eMMC or UFS) in read-only mode (via software). Respectively, this system partition is protected from accidentally deleted or edited.
The volatile RAM (Random Access Memory) does not save information after shutdown. Typically, RAM stores only temporary information, for example, operating system or open apps, that are loaded into memory at startup. Its volume directly affects multitasking and device performance.
The internal flesh memory of the phones is slower compared to RAM and ROM, but much faster than the external memory on the SD card. Therefore, many companies, including the iPhone, install a fairly capacious internal memory from 16 to 128 GB.
MicroSD card provides an extension of the physical capacity of the internal memory. Basically, it provides storage for user data, including, videos, music, documents and app data.
Articles often contain data on memory capacity without specification. Strictly speaking, this is incorrect, because Android system partitions reside in the same eMMC or UFS chip as the internal memory. Thus, the amount of memory available for rewriting is approximately 2 GB less than that specified in the specs.
Flash storage
ROM of modern smartphones use eMMC or UFS storage.
Until recently, eMMC (embedded MultiMediaController) practically had no competitors in the segment of mobile devices. The latest eMMC 5.1 version was released in 2015, providing a reading speed of 250 MB/s and writing – 125 MB/s.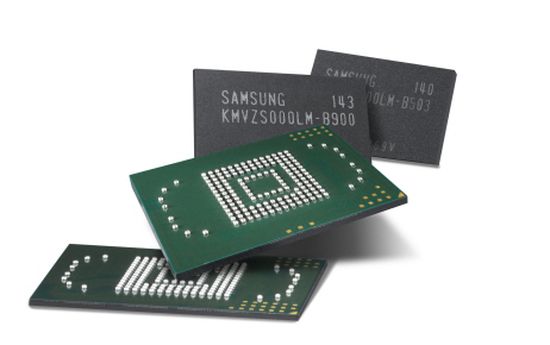 In 2016, Samsung first introduced UFS (Universal Flash Storage) memory based on the new operation principle that provides significantly faster read / write speeds.
In particular, eMMC uses sequential organization of read / write processes (Half Duplex), while UFS implements them simultaneously (Full Duplex).

As a result, UFS is significantly faster and consumes less power.
Today eMMC 5.1 is the most common for budget devices and mid-range smartphones. Accordingly, UFS is used for flagship devices.
Their comparison among themselves demonstrates the huge advantage of UFS memory. For example, sequential read / write for UFS 2.1 reaches 750/143 MB/s vs 282/98 MB/s for eMMC 5.1.
Moreover, Samsung Galaxy Fold, Note 10, as well as Chinese OnePlus 7 and 7 Pro, already use UFS 3, which works three times faster even compared to UFS 2.1.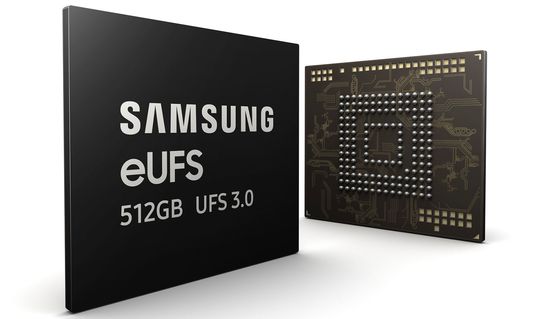 As a rule, the specifications of models with UFS contain information about the memory type, which in this case is an indirect advertisement.
RAM
Gradually, companies expand the RAM of budget models from 2 GB to 3-4 GB, increasing their productivity for web surfing. The middle segment still uses 4-6 GB. RAM of some flagship models already reaches 12 GB.
As before, companies use LPDDR (mDDR or Low Power DDR) memory.
Their list includes:
– LPDDR3 – in the budget segment;
– LPDDR4 and 4X – middle and expensive models;
– LPDDR 4X at maximum frequencies of 2133 MHz – flagship models.
Samsung promises to introduce a faster LPDDR5 in 2020.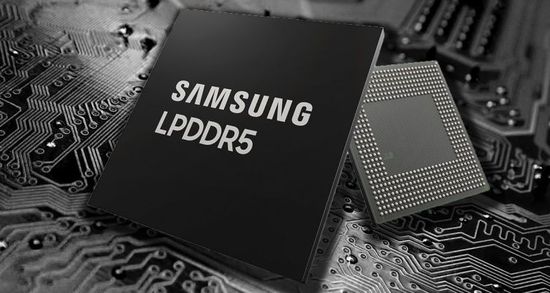 According to the company, its energy consumption will be reduced by 20%.
Today, Samsung produces UFS moduls for their smartphones and also sells them to other companies, including LG, Huawei and HTC. Apple uses memory from different manufacturers. For example, iPhone 7 and 5S use memory modules from South Korean SK Hynix, iPhone 6S from Toshiba, iPhone 6 from SanDisk. Toshiba also supplies memory for Xiaomi and Meizu.
Conclusion
Today companies often combine different types of memory for smartphones because of cooperation with several suppliers at once. For example, Huawei P10 and P10 Plus can come with LPDDR4 and eMMC 5.1, LPDDR 3 and UFS 2.0, or with LPDDR 3 and eMMC 5.1. Of course, the company claims that their speed is identical. But the speed of UFS 2.1 and eMMC 5.1 are significantly different.
In principle, this situation is typical for the smartphone segment. For example, Samsung in its flagship models uses Exynos chips or Qualcomm chips, and the iPhone 7 may have an Intel or Qualcomm modem.
Of course, the memory type significantly affects its speed. But, on the other hand, these differences affect only downloading heavy games, for example, World of Tanks Blitz, or transferring large amounts of data to a PC. Therefore, expediency substantially depends on the price. As a result, many companies are in no hurry to install ultrafast memory on their models. For example, the flagship Xiaomi Redmi Note 7 Pro, Samsung Galaxy A70, Blackview BV9700 PRO, LG G8 ThinQ, and Huawei Mate 20 Lite still use eMMC 5.1. At the same time, the mid-budget LG G7 Fit, Xiaomi Redmi K20 Pro and Sony Xperia XZ2 Compact already use UFS 2.1. But, of course, at an equal price, models with UFS are preferable to smartphones with eMMC 5.1.
This video offers a comparison of UFS 2.1 vs 2.0 vs EMMC 5.1.