The huge popularity of smartphones in the consumer electronics segment is beyond doubt. But first, the idea of combining the functionality of a cell phone and a personal digital assistant (PC) appeared in the early 1990s. Already in 1992, IBM introduced the first IBM Simon model.
In 1994, the US mobile operator BellSouth launched it for sale. Its price reached $ 900 with a contract and more than $ 1,000 without a contract. But the high price, weight of more than 2 pounds and large sizes became the main reasons for its low popularity.
In early 1996, Hewlett-Packard and Nokia launched the OmniGo HP 700LX.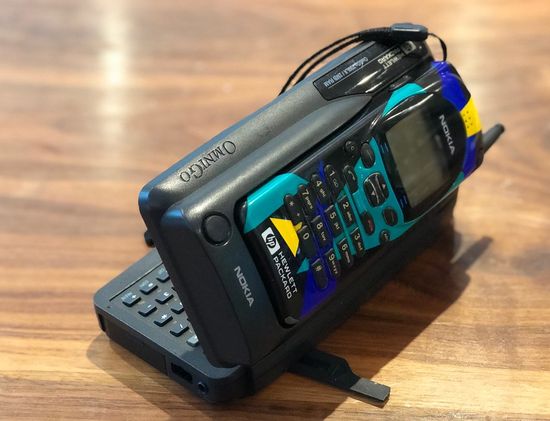 In fact, it has combined the HP 200LX with the Nokia 2110. Of course, the software has also been refined for effective interaction with a mobile phone. The HP OmniGo 700LX had a four-color gray LCD screen with 640 × 200 resolution.
Introduction
Of course, modern models are radically different from their prototypes. In the conditions of fierce competition, companies are constantly expanding the functionality of their models. Very popular Blackview MAX 1 Projector Mobile Phone with a projector function perfectly illustrates this trend.
Of course, companies adequately respond to huge demand by offering a wide range of different models. On the one hand, such a variety pleases consumers. But sometimes this factor significantly complicates the choice of the optimal model. Analysis of basic specs will help to solve this problem.
This list includes:
– OS;
– phone performance;
– smartphone storage;
– battery capacity;
– camera set in multi-camera smartphones and main camera spec;
– size, type, and specs of the screen;
– protection level.
OS
Just 5 years ago, smartphones used up to ten different popular OSs. As a result, the operating system was one of the main criteria when choosing the optimal model. But fierce competition mercilessly eliminated most of them, leaving only a few of the most successful platforms. Of course, many smartphones still use OS with discontinued developer support. But it is unlikely that the efforts of enthusiasts will be able to extend their work for a long time.
Basically, modern models use:
– Apple iOS;
– Windows Phone;
– Symbian.
But Microsoft in December 2019 stops supporting the latest Windows 10 Mobile. Additionally, the Finnish HMD Global also abandoned the Symbian platform, releasing the latest Delight 1.7 firmware for the Nokia E7, N8 and 808 PureView.
The share of other operating systems, including Bada, Palm OS, Open WebOS, Maemo, etc. is insignificant. Therefore, according to many experts, in the coming years, the main competition will continue between Android and Apple iOS. But today, a wider range of apps and a lower price with the same functionality provide an advantage for Android devices.
Most modern models from Samsung, HTC, Motorola and almost all Chinese companies use Android. Of course, huge versatility is one of the main reasons for its popularity. Today, most of smart gadgets, including TVs, projectors, music bars, kitchen appliances, watches, bicycles and even cars use the Android OS.
Today, some smartphones already have latest Android 10:
– Google Pixel 3 / Pixel 3 XL;
– Google Pixel 3a / Pixel 3a XL;
– Essential Phone;
– Google Pixel 2 / Pixel 2 XL;
– Google Pixel / Pixel XL;
– OnePlus 7T and OnePlus 7T Pro.
Of course, phone performance depends on the processor (or chipset, or SoC ) performance and RAM of the phone. In turn, CPU performance directly depends on its frequency, which varies in the range of 1-3 GHz.
But the computing system distributes different types of tasks between several specialized processor subsystems (CPU, GPU, ISP, DSP, DPU, VPU, NPU), a cellular modem, and memory integrated into the chipset.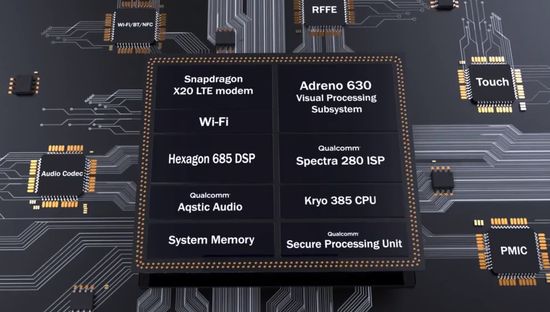 Chipset performance also depends on the number of cores, the frequencies of which may vary. The combination of their specs directly affects the overall chipset performance. Therefore, companies are actively experimenting with the chipset configuration, trying to provide the optimal configuration with maximum performance. For example, one of the best Snapdragon 855 uses the traditional 4 + 4 layout (high-performance and energy-efficient clusters), including 4 cores with a modified Cortex A76 architecture, and 4 cores with Cortex A55. But one of the 4 cores of the A76 runs at an increased frequency (up to 2.84 GHz) and has 512 KB of cache. The remaining three use 256 KB of cache and overclock to 2.42 GHz. Economical A55 cores can reach frequencies up to 1.8 GHz.
Today, some companies already use eight-core octacores. But in the future, a simple increase in the number of cores is unlikely to be effective without taking into account the balance of the distribution of specialized tasks between subsystems due to Amdahl's law and some other factors.
The amount of RAM also significantly affects phone performance. Of course, the amount of RAM should correspond to the processor frequency for the correct operation of apps.
Today, the AnTuTu Benchmark app provides the most objective assessment of real performance, which ranges from 300,000 to 370,000 benchmarking score for top models.
Battery capacity
Of course, battery life is one of the main specs of a smartphone. In turn, it depends on the battery capacity and operation mode.
Typically, models with 2 GB RAM and a processor frequency of 2 GHz use a battery with a capacity of at least 3000 mAh. It provides about two days of work in the browser with moderate use of the game mode. Of course, "heavy" games, for example, GTA or Nova 3, drastically reduce operating time, draining the battery in about 6 hours. But even the top-end modern models rarely use batteries with a capacity of more than 4000 mAh. Some little-known companies for marketing purposes sometimes indicate a capacity of 5000 mAh or more. But more often, this information is not true.
Budget models with a less powerful processor and relatively small memory often use batteries with a capacity of about 2000 mAh. Thus, modern models usually use batteries with capacities ranging from 2000 mAh to 4000 mAh.
Today, the Internet abounds with comparative TOPs of various batteries.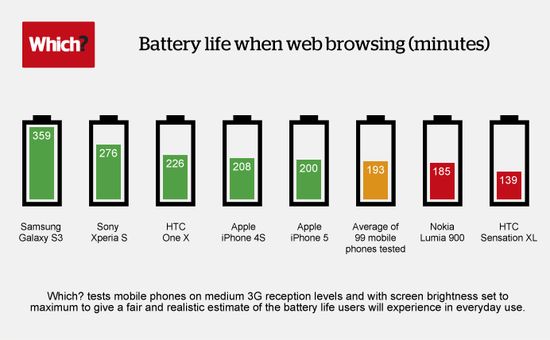 Innovative Battery Charging Methods
The list of innovations in recharging batteries includes fast, wireless and wireless reverse charging.
Today, Chinese Huawei and Oppo are leading the fast recharging segment. For example, the Huawei Mate 20 Pro with a power of 40 W charges 70% of the battery in just 30 minutes. Oppo RX17 Pro shows even more impressive results. Their 50-W SuperVOOC Flash Charge charges 40% of the battery in just 10 minutes. But after a while, the charging speed, of course, decreases.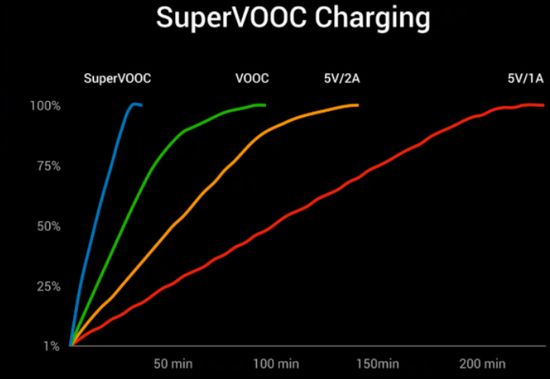 As known, most methods of fast charging usually use a two-way USB-C.
Companies are also actively improving wireless charging. For example, some Android smartphones have been using it for a long time. Recently, Apple has also increased its efforts in this direction.
But today Chinese Huawei is leading the way with the Wireless15-W Qi Charging for the Mate 20 Pro.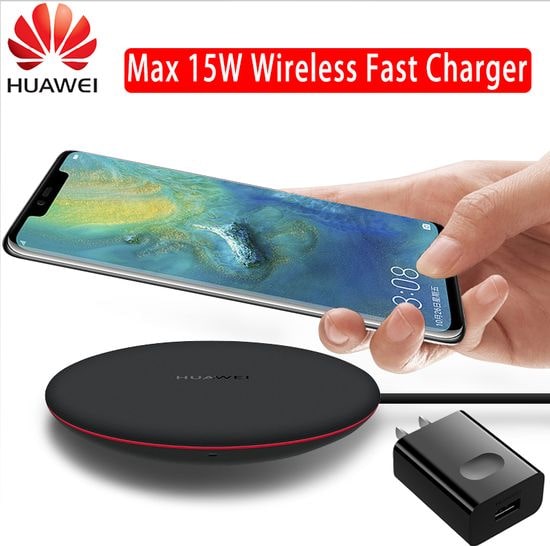 Reverse wireless charging was first introduced by Huawei in the same Mate 20 Pro. It uses a mechanical touch between two smartphones, one of which supports wireless charging. Unfortunately, today this promising technology is too slow. But in 2019, several leading manufacturers presented their flagships with this innovative option.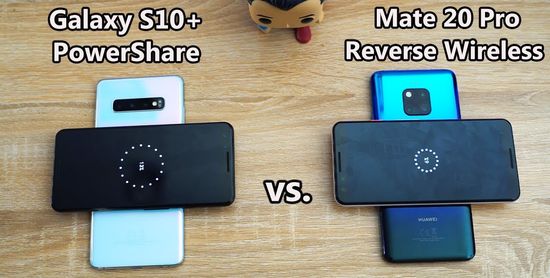 Functionally, Smartphone memory includes ROM (Read Only Memory), RAM (Random Access Memory), internal memory, and external memory cards. By analogy with a PC, ROM corresponds to the C drive with OS on the HDD or SSD, and internal memory corresponds to the user partitions.
ROM of modern smartphones have eMMC or UFS storage. Innovative UFS (Universal Flash Storage) standatd uses new operation principle that provides significantly faster read / write speeds. In particular, eMMC uses sequential organization of read / write processes (Half Duplex), while UFS implements them simultaneously (Full Duplex).

The volatile RAM (Random Access Memory) does not save information after shutdown. Typically, RAM stores only temporary information, for example, operating system or open apps, that are loaded into memory at startup. Its volume directly affects multitasking and device performance. Today companies use LPDDR (mDDR or Low Power DDR) standard, including LPDDR3, 4, and 4X with maximum frequencies of 2133 MHz. But Samsung promises to introduce a faster LPDDR5 in 2020.
The internal flesh memory of the phones is slower compared to RAM and ROM, but much faster than the external memory on the SD card. Therefore, many companies, including the iPhone, install a fairly capacious internal memory from 16 to 128 GB.
Using a memory card has some nuances. For example, companies often offer models with support for SD cards up to 1 TB. Unfortunately, a smartphone with such an SD card is unlikely to work correctly. Too many files, for example, 100 GB or more, will slow down the OS due to the high processor load. Therefore, SD cards up to 100 GB are more optimal.
Camera
Today, the company improve the shooting quality of in two directions.
First, they increase the number of different cameras, expanding shooting modes. As a result, modern multi-camera smartphones provide high image quality when shooting in almost any conditions. A list of the most popular add-on modules includes Ultra-Wide, Telefoto, Depth and ToF cameras.
Today even budget models often use two cameras. Modern flagships usually have three or more modules. Moreover, Sony announced a smartphone with an unprecedented 8 cameras.
Secondly, companies continue to traditionally improve the main specs of image sensors. In principle, checking the quality of any camera is quite simple. The maximum zooming of any frame fragment perfectly illustrates the real quality of the camera. High-quality cameras provide high definition even at maximum zoom. Unfortunately, such a check is not always available. In this case, specs will be helpful. In particular, pixel and matrix size, its resolution and aperture directly affect the picture quality.
Camera specs
Pixel size directly affects the amount of light captured, which is very important when shooting in low light conditions. Its gradations are:
– 1.55 μm-1.40 μm – high quality even in low light;
– 1.40 μm-1.22 μm – high quality in normal lighting, image noise in low light;
– 1.12 μm or less – high quality only in bright conditions.
But increasing the pixel size with the same resolution requires an increase in the matrix size and optics, which increases the thickness and width of the smartphone. Therefore, companies are forced to constantly seek compromise solutions.
The effect of aperture on quality:
– low quality – f/2.6, f/2.4;
– usually used in budget models – f/2.2, f/2.0;
– the optimal aperture – f/1.8, f/1.7, f/1.6.
Image sensor size:
– budget smartphones – 1/3″;
– mid-level models – 1/2.9″, 1/2.8″;
– flagship smartphones – 1/2.6″, 1/2.3″.

At a constant matrix size, increasing resolution requires a reduction in pixels size with a decrease in absorption of light by each of them. Therefore, companies are forced to choose the optimal resolution ratio and pixel size for maximum image quality.
Having reached a huge resolution (64 MP in latest Sony IMX686), companies began to look for other ways to further improve the camera. As a result, Super Pixel technology using Pixel Binning was developed. In fact, this algorithm combines four small pixels into one large pixel using filters.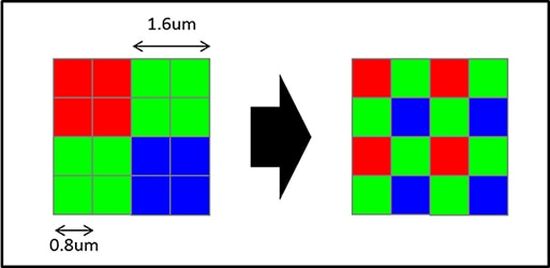 Sony calls it Quad Bayer, Samsung uses the TetraCell term.
Screen
Of course, the model screen also belongs to the main selection criteria. As known, image quality depends on its specs, including contrast, resolution, color space coverage and color accuracy. But, of course, the screen diagonal also directly affects the image perception. Today, companies offer models with screen sizes ranging from 3.5 to 7 inches.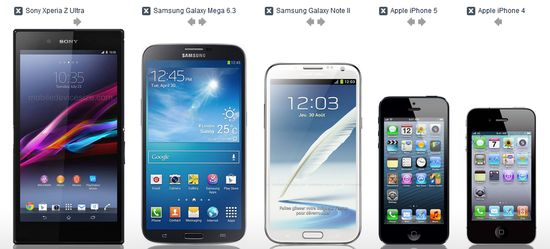 For example, Huawei Mate 20X has the largest frameless 7.2-inch IPS screen with 2244 x 1080 resolution.
Of course, the screen resolution depends on the diagonal. Modern models provide the following resolution:
– up to 4 inches – 480 x 800;
– 4-5 inches – 960 x 540;
– 5 inches and above – 1280 x 720 (HD), 1920 x 1080 (FullHD), 2560 x 1440 (QuadHD), or 3840 x 2160 (4K Ultra HD).
PPI (pixels per inch) characterizes the number of pixels in one inch of the screen and directly affects the image clarity.
In fact, it mathematically relates the screen resolution to its size, providing the most complete information about the real image quality. For example, two screens may have the same number of pixeles, but different diagonal sizes. In this case, a screen with a smaller diagonal will provide a clearer image and will have a higher PPI. Typically, screens with a resolution of 1280 x 720 provide up to 300 PPI.
All modern smartphones use AMOLED (Active Matrix Organic Light-Emitting Diode) or LCD screens. Of course, each of them includes its own set of matrix types manufactured using a specific technology. In particular, companies today use IPS, DSTN, PLS, IGZO, LTPS LCD matrices, each of which has pros and cons. Samsung leads in the development and production of AMOLED matrices. The list of its modifications includes AMOLED, Super AMOLED, HD Super AMOLED and Dynamic AMOLED. However, Apple also produces OLED Retina screens. Today AMOLED retains a slight advantage in image quality, but LCD successfully compensates for it due to price.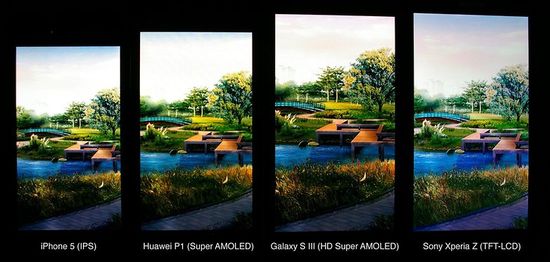 Experts sometimes compare them in terms of eye strain. On the one hand, OLED models with higher PPI minimize eye strain. But, the relatively low brightness of OLED screens reduces the saturation of colors. Despite the reduction in eye strain, some users consider this a drawback. Unfortunately, screen flicker due to PWM in OLED screen increases eye strain. Thus, the final answer is ambiguous.
The brand
Almost every brand has some features. For example, Samsung, Lenovo, Fly, Prestigio, Asus, Philips, Sony, Lg provide excellent technical service. Sony, Xiaomi, Meizu, ZTE, and most other Chinese brands have high performance. Samsung, Sony, Apple, Lg, HTC, Lumia and some Lenovo models use high-quality cameras. Google Pixel phones have better access to Android updates. Android OS are leading in terms of usability. DEXP, Fly, Philips, Highscreen, Lenovo and Samsung have capacious batteries, providing high battery life. Sony, Samsung and Lg are leading in terms of reliability. For example, many models of other brands often fail during the first year. Models of these companies usually work 5 years or more. Typically, Xiaomi, Meizu and other Chinese brands specialize in the budget and mid-price segment. iPhone traditionally leads in the top segment. Unfortunately, the high price is sometimes due to aggressive advertising.
Of course, these factors are rather arbitrary, but they can help to orient oneself when choosing a model.
Protection
Of course, this factor is quite important for any expensive device, especially considering its use outside the home in various conditions. Of course, the metal case is more reliable than plastic. In addition, the modern market offers a wide selection of different covers, but they, as a rule, reduce usability.
Typically, specs contain information about the protection level in the form of "IP …". Today "IP67" corresponds to the maximum level of protection. For example, Samsung Galaxy xCover S5690 with IP67 has high moisture resistance and dust protection, and can even withstand a car weight in certain circumstances. Some models have a special protective Gorilla Glass.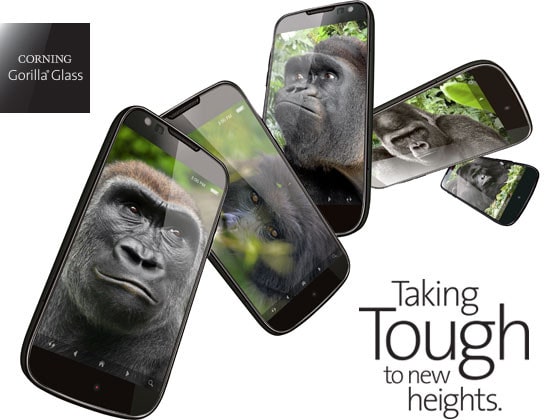 It has a high degree of resistance to scratches and impacts and can easily withstand falling onto an asphalt road.
Conclusion
Of course, the price significantly affects the choice. But the choice of the optimal model also significantly depends on the features of its use. For example, games require high phone performance and a large enough screen with high PPI. Cameras in multi-camera smartphones and main camera specs are essential for high-quality shooting in any environment. A good screen is important for multimedia apps. OS, battery capacity, smartphone storage and protection level directly affect usability.
This video demonstrates the Google Pixel 4 XL vs Samsung Galaxy S10 Plus.